The Expert's Guide To How To Catch Bass Quickly & Easily, While Avoiding Months Of Wasted Time And Money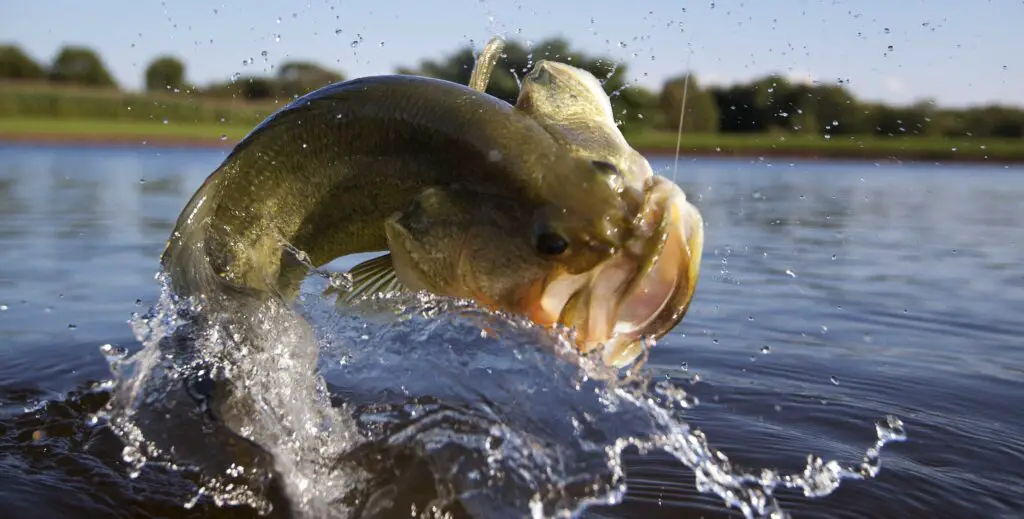 This tutorial is for you if you are just getting into bass fishing (or getting back into fishing) and want to get started quickly. Read this article carefully since it will provide you with all of the information you need to bypass the learning curve that most fishermen face. 
But you may be asking yourself, what's the best way to start bass fishing, or how to catch bass even if I'm new to fishing?  
I'm not going to B.S. you… There is a lot to bass fishing. Some may even say it's difficult… 
But it doesn't have to be. If you ignore proven advice and try to cut corners your first few times out on the lake, you'll pick up some bad habits that could take years to unlearn!
However, this guide will fast track you to how to catch bass fast.
You'll be given everything you need to be successful the first go around. 
A word of caution… Once you've finished this guide, bookmark it and go through it again after your first few fishing trips to make sure you haven't missed any important stages.
Some people believe that repetition from practice is even more useful than expensive private fishing sessions!
In the guide below, you'll learn the secrets to:
Learn How To Get Started Bass Fishing The Easy Way
Quickly acquire the must-have skills to gain the knowledge that has taken some anglers 20-30 years to accomplish.
Carefully Select The Best Bass Baits That Get The Most Bites
You'll save money by not having to purchase baits you never use or flat out won't catch fish.
Learn The Top 7 Strategies To Catch Bass
Ethically steal the most effective techniques from the best bass Professionals.
Skillfully Choose The Best Rod, Reel, And Other Essential Gear
Keep time on your side by knowing exactly what you need to bring for the day.
Give Yourself The Gift Of Becoming A Great Bass Angler
Finally, you can look forward to going to the lake knowing you possess the confidence of understanding exactly where, when, and how to catch bass in just a few minutes of arriving at the lake.  All this and much, much, more…
Listen…
Do you want to catch fish from any lake that holds bass?
Do you want to know about the best performing baits?
Do you want to learn what the best gear to bring?
Do you want to catch fish faster than the other guy down the bank?
And finally… do you want to relax, unwind, connect with nature, and most importantly have fun?…
PERFECT, this is the report you've been looking for! 
Remember, bookmark this page to come back to it later
Quick Navigation | What Would You Like To Learn About?
WARNING:  There's a lot of information about this subject you'll probably want to come back to. No one expects you to remember all these tips. We know your time is precious, so we really tried to over-deliver in value for you. Additionally, we frequently update reports like this, so you'll want to stay up to date with any changes or additional tips we include for you. 
We found that the easiest way to save and bookmark this report so you can come back to it later is to share it on your favorite social media platform, especially if you use your phone to get important tips like the ones in this report here…
Click on your favorite social media buttons to remember this page now!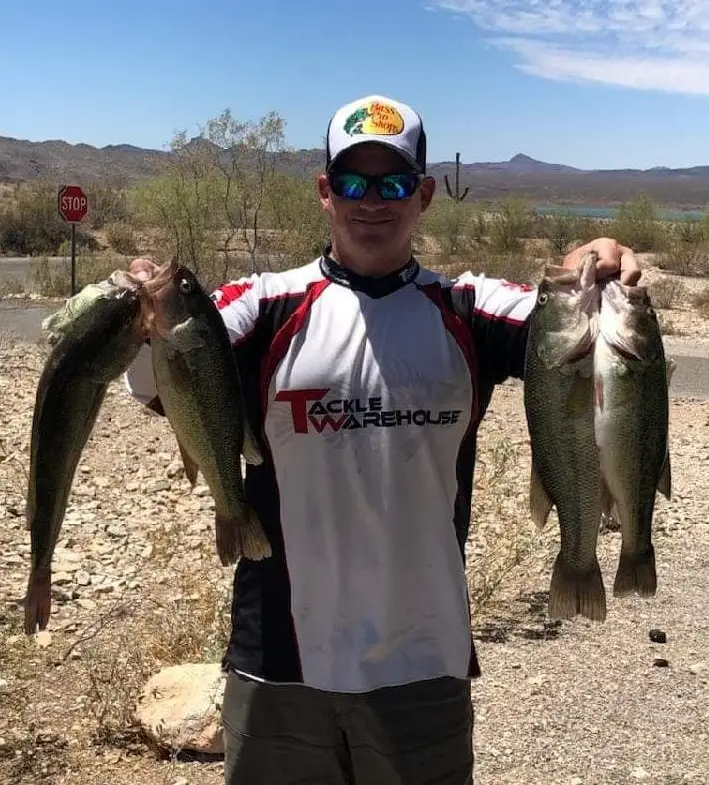 When someone asks me why I like to fish for bass, I like to use the analogy that bass fishing is a lot like hunting.  I'm literally hunting a hunter.
It's challenging and super fun all at the same time.  
Bass are not dumb, they're ambush predators (for the most part). In most lakes, they're at the top of the food chain.
Depending on a variety of factors, bass will move from spot to spot based on the time of year, water clarity, wind, season, weather patterns coming or going, and so much more. 
Consequently, there is strategizing, organizing, and executing a specific plan you come up with for that day to catch a monster bass waiting to annihilate your lure! 
I have a very, very busy and hectic job that I enjoy. I have a family that I love, but demands a lot…
Personally speaking, sometimes I need time to unwind, be outside, and enjoy this beautiful Earth that I was put on.  
Fishing for bass gives me quiet solitude, allows me time for reflection, connects me with nature, and while staying in tune with my primal side. 
Best of all, I like to throw the bass back after I catch them!  I'll get'em again next time. 
That is why I love bass fishing.
Step 1 - Get The Right Bass Fishing Setup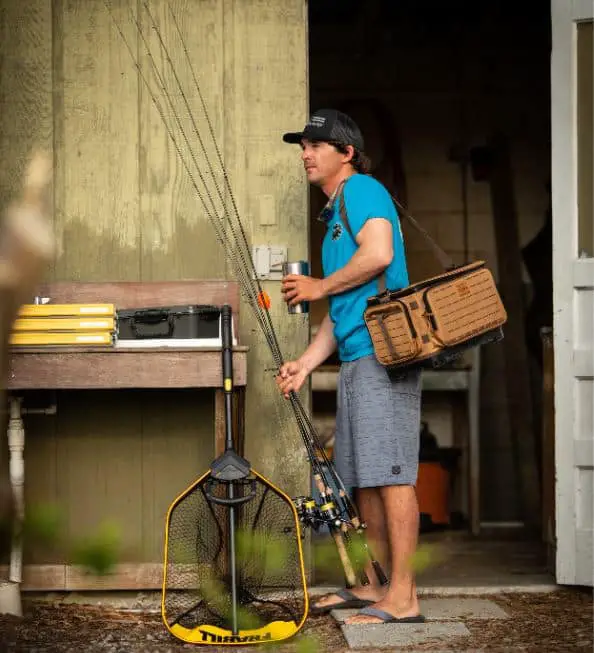 Selecting the right rod for bass fishing is probably one of the most important decisions. 
Not all rods you find are made to perform exactly the same way. 
In bass fishing, you'll need to choose between a spinning rod and a casting rod
Furthermore, it makes sense to buy a rod and reel combo especially if you are a beginner and really don't know the small details that come along with pairing a specific style of rod with a specific style of reel.
Many times manufacturers will help out these new anglers by paring their products together that can help with the learning curve.
It really comes down to a handful of questions to help you determine whether or not you are going to purchase a rod and reel set or purchase it separately… 
Do you need to ask yourself how much fishing experience do you have?

Do you have confidence that you can pair up the right rod to the right real? 

Are you going to use that combo for any other style of fishing?
It's strongly encouraged new bass anglers to start with a spinning rod. 
Using a spinning rod, it's easier to cast, tends to be more sensitive, and won't give you a lot of problems like line twists… if you set it up correctly. 
Most spinning rods are built for a more delicate approach to fishing, called finesse fishing, but can also be used with heavier tackle.
Bass spinning rods are generally between six and seven feet long and have a medium or low power rating. The action is likely to be quick or exceptionally fast, although it may also be medium.
Here's a list of spinning rod/reel setups you can consider…
#ad / Images from Amazon Product Advertising API
A casting rod and reel setup is really designed for torque and pulling bass out of heavy cover. 
Casting rods are ideal for long-distance casting and fishing with larger lures. They're also ideal for battling huge fish that are buried deep in dense foliage without the worry of breaking the rod.
As a result, casting rods are heavier than spinning rods.
Additionally casting rods are known to be more accurate than spinning rods
These rods also require a specific reel known as a casting reel to work properly.
Here's a list of other casting rod/reel setups you can consider…
#ad / Images from Amazon Product Advertising API
Step 2 - What Is The Best Bait For Bass?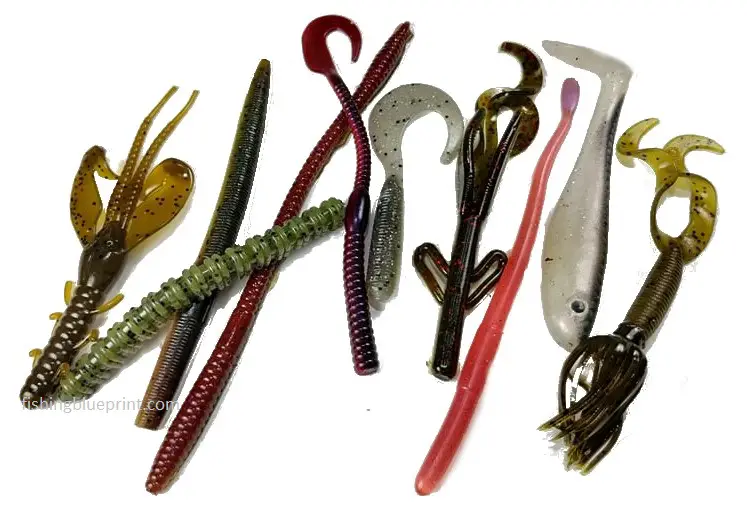 For beginners, many of you have asked, what's a good bait for bass? In the easiest of terms, bass baits are categorized in four separate simple categories:
Hard baits
Soft baits
Fast / moving baits
Slow baits
Yes, I'm well aware of other categories of bass baits, but let's just keep it simple for now. 
Let's get into those features… 
Hard baits – refers to the construction of the bait. Under normal circumstances, hard baits refer to baits made from ABS (hard) plastic, wire baits, and lead baits. 
Here are some examples:
Spinnerbaits
Buzzbaits
Spoons
Hollow body frogs
Umbrella rigs
Hard plastic swimbaits
Soft baits – Soft baits are made from a pliable rubber substance called plastisol. 
Soft plastic baits closely resemble crayfish, shad, bluegill, lizards/salamanders, and other bottom-dwelling food species
The soft plastic baits normally come with some form of ribbon-like tail, paddle tail, natural-looking appendage, or a mixture of all three. 
These baits work well on all bass species, but they truly shine when used on largemouth and smallmouth bass.
To name only a few, these baits include:
Crawfish baits
Straight tail worms
Soft plastic jerkbaits or flukes
Tubes
Lizards
Fast baits – Fast baits are specifically designed to be fished at a moderate to fast retrieve. They typically will get you reaction strikes. A reaction strike is when a bass has to make a split-second decision to eat your bait or let it pass. When a bass is hungry it will eat nearly anything that moves.
These bass baits reign supreme when the water temperature is warm, if the fishing pressure is low, if water is breezy or windy, and/or if the water has a slight stain to it. 
Here are some examples of fast/ moving baits:
Spinnerbaits

Swimbaits

Spoons

Soft plastic jerkbaits or flukes
Slow baits – Slow baits are meant to be fished at a slow retrieve. These baits excel when the bass are under a large amount of fishing pressure, when that water is calm, clear, or both, if a storm system has just passed through, and/or if the water temperature is cold, 
Here are some examples of slow moving baits:
Crawfish baits

Straight tail worms

Tubes 

Lizards
Here's an article called the Top 5 Bass Lures where it talks about if I were able to pick only 5 baits to fish with, which ones would I choose… my choices may surprise you. 
For those who really like to learn everything there is to know about all the different bass baits and lures, I followed up with the Complete Report: Experts Guide To The Best Baits To Catch Bass. 
This can seem a lot, but if you don't have much time to read those detailed reports that's okay…
Lucky, for you here's a list of some bass fishing lure kits to get you started fast…
#ad / Images from Amazon Product Advertising API
Step 3 - Bass Fishing Gear, Line, and Terminal Tackle For Beginners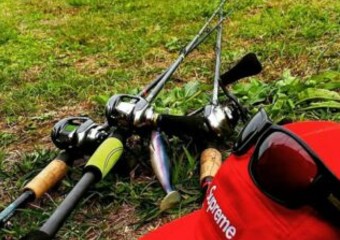 Well, there are three main types of line used by most bass anglers; Braided, Fluorocarbon, and Monofilament.  
Each one has qualities that make them better than the others depending on the technique you are fishing with, here are the breakdowns.
Braided fishing line is exactly that, strands of fiber braided together to form a super-strong line.  This adds some positive attributes like high knot strength, amazing power in relation to diameter of the line, has little to almost no stretch and it floats.  
Fluorocarbon line is very sensitive, more so than mono, but less so than braid.  It is far more abrasion-resistant than the other two options as well, which makes it great for fishing around or in thick cover. 
It is virtually invisible because it has almost the same UV index as water, which helps around clear water or skittish fish.
Monofilament fishing line or "mono" for short is a line made from a single fiber or plastic, hence the term "mono" or one.  It is made by melting and mixing different plastics or fibers and then forcing them through extremely small holes into a long strand.  
Used largely by the saltwater community, monofilament fishing line is known for its abrasion resistance when fishing around coral reefs or around mussel beds. 
Mono has a stronger abrasion resistance than braided line and slightly better than fluorocarbon line.  
You'll have no problem finding a monofilament fishing line. Nearly all tackle stores and big-box retailers offer monofilament fishing line to purchase. 
This is also the least expensive class of fishing line.
Here's a great entry fluorocarbon line called Berkley Vanish Fluorocarbon Line, get the 8-pound test for your new spinning reel. 
Berkley Vanish is a good entry level line that is a little more flexible than other lines consequently easier to tie knots and have them cinch up right. It's easy to cast and makes good leader material for fresh or saltwater applications.
Read more: [REVEALED] 21 Secrets To Choosing The Right Line For Bass Fishing, So You Can Avoid Breaking Off Fish!
You also need a variety of hooks. 
Worm hooks or extra-wide gap hooks for Texas rig Senkos and other baits. 
The Gamagastu worm hook is a great hook that won't bend out, but more importantly, will stay sharp for a long time. The cheaper hooks will dull quickly, and that leads to fouled hooksets and missed fish.
You'll also need a pack or two of finesse drop shot hooks.
There will be two main styles of weight you'll use when you're just starting with bass fishing: bullet weights and drop shot weights. 
Bullet weights are shaped like a bullet and will slither and crawl over rocks and brush. 
Drop shot weights are used for the drop shot technique and will look like a long cylinder, small ball, or a teardrop. 
The size of bullet weights you'll need depends on three things: the depth of the fish, the rate of fall, and the thickness of the cover. 
To make it easier on you, just get a pack of 1/8th-ounce and ¼-ounce lead bullet weights. 
Additionally, you'll also need a pack of 1/8th-ounce and ¼-ounce lead drop shot weights.
You have heard about using tungsten weights. Yes, tungsten weights are much better overall, however, since you're just getting started it's best to start with these basic weights.
#ad / Images from Amazon Product Advertising API
Tackle Organization - Tackle Bag
When it comes to deciding on whether you need a tackle box or a tackle bag, choose the tackle bag. 
Traditional tackle boxes are heavy, clunky, uncomfortable to transport, and are prone to tipping over on uneven surfaces, resulting in spilled tackle all over the ground.
A good tackle bag needs to be well designed, big enough to store all your tackle and tools. 
Having a storage bag that is water-resistant is also a great bonus. 
Being able to secure the bag for transport with a large durable zipper is a feature that is often overlooked by cheap bag manufacturers. 
Lastly, the tackle bag needs to be made from a durable material such as rip-stop nylon fabric that can last for years and years.  
Read more: Fishing Guide Unveils The Best Tackle Bag For Any Budget
#ad / Images from Amazon Product Advertising API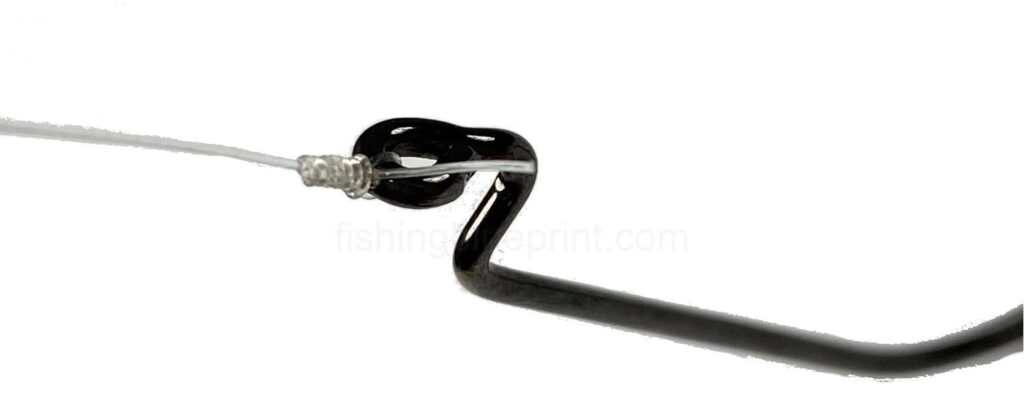 Bass knots for braided line
Palomar Knot – Hands down the best knot to tie using a braided line is the Palomar knot.  This knot is strong and super easy to tie.  The Palomar knot has also been known to cast incredibly easily as well. 
Double Uni knot – One of the most popular knots for fishing in saltwater, the Double Uni knot is used when tying braid to either monofilament or fluorocarbon line. It's very easy to learn and incredibly strong.
Single Uni Loop Knot – Another popular knot that has gained enormous popularity. Tying a loop knot will give your lure a little extra freedom and movement.  This is a great knot if you're fishing a swim jig or large swimbait.
Best Knots For Fluorocarbon
Best Knots Monofilament Fishing Line
Monofilament or "mono" for short is a line made from a single fiber or plastic, hence the term "mono" or one.  It is made by melting and mixing different plastics or fibers and then forcing them through extremely small holes into a long strand.  
Benefits of Using Monofilament Fishing Line
Used largely by the saltwater community, monofilament fishing line is known for its abrasion resistance when fishing around coral reefs or around mussel beds. 
Mono has a stronger abrasion resistance than braided line and slightly better than fluorocarbon line.  
You'll have no problem finding monofilament fishing line. Nearly all tackle stores and big-box retailers offer monofilament fishing line to purchase. 
This is also the least expensive class of fishing line.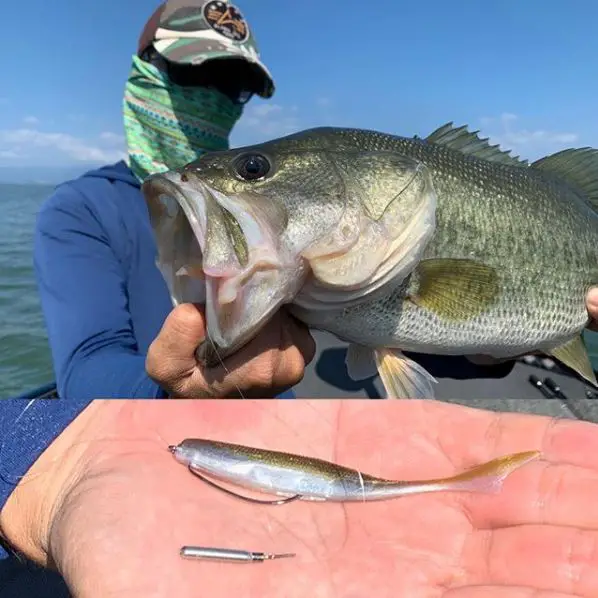 Drop Shot Fishing is a finesse technique when using a light diameter fishing line, and where the hook is actually above the weight.  
Some special gear is needed, but it's not hard to find. (More on that later)
Typically a shallow water technique drop shot fishing can be used in 8 inches to 80 feet of water. 
It works by presenting a special drop shot bait incredibly naturally by using the combination near-invisible fluorocarbon line and smaller baits. 
Bass tend to think your bait is an easy meal and readily eat your lure!
Read more – 15 Best Drop Shot Fishing Tips For Beginners (That Actually Work)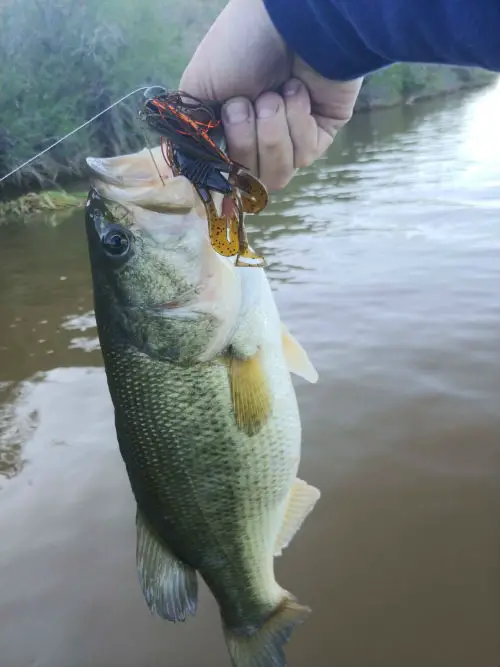 Jig fishing requires a slightly higher level of skill and the fishing is done largely in moderate distances to close quarters. You'll mainly be making short casts, flipping, pitching or punching.  
However, jig fishing, like crankbait fishing, can be utilized all year. And like fishing crankbaits, you just cast out the jig and reel it in.  
There are many types of jigs, casting jigs, swim jigs, or bladed jigs are great examples of this.  Long story short, fishing a jig can be very versatile. That's why it is ranked as one of the best bass lures!
Read more – How Exactly Can A Jig Catch Me More Bass? [A Complete Beginners Guide]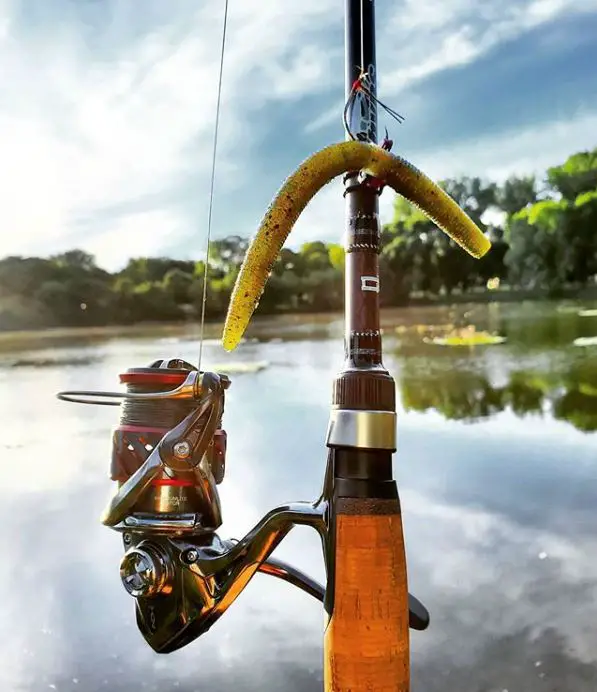 The wacky rig is one of the most popular ways to rig a rubber stick-style worm.
The hook is centered on the middle of the body of the worm, which means that it will sag the same amount on each side. 
It looks kind of silly, but it works well when it is tough to get the bass to bite. When you use this rig, the Senko worm is the most popular one to use. 
They come in different sizes, and they are stick baits. Bass can't resist them because you basically cast it out and let it sink to the bottom. 
Most of the time, you will get a bite as your worm is sinking.
Read more: Exposed! Tournament Winning Anglers Are Using The Wacky Rig Senko To Out Fish You Every Time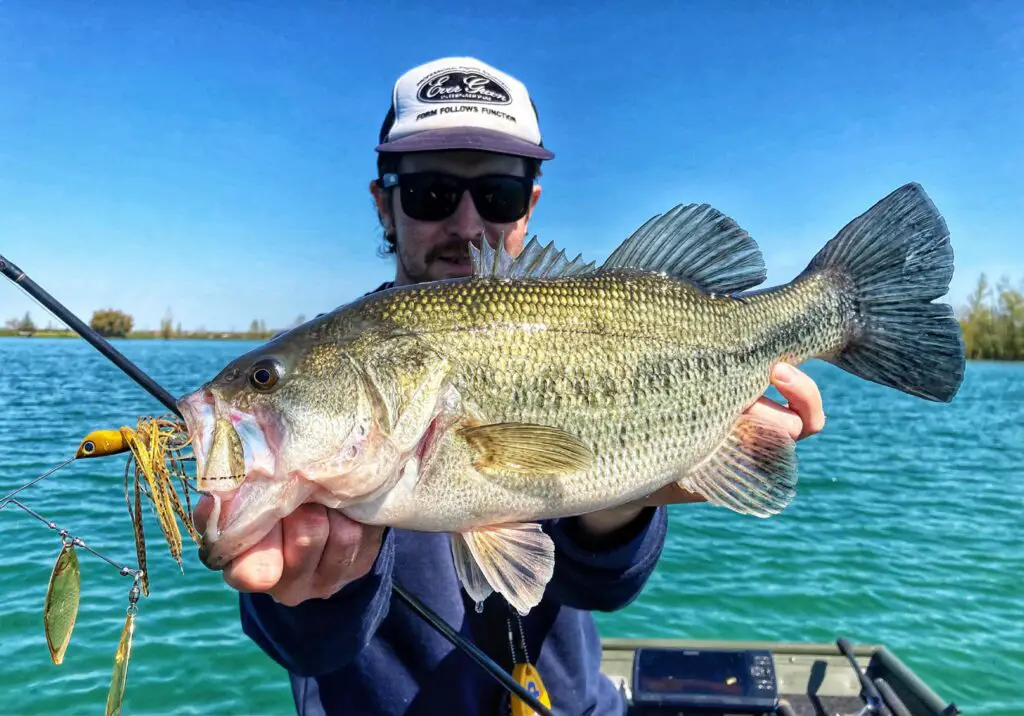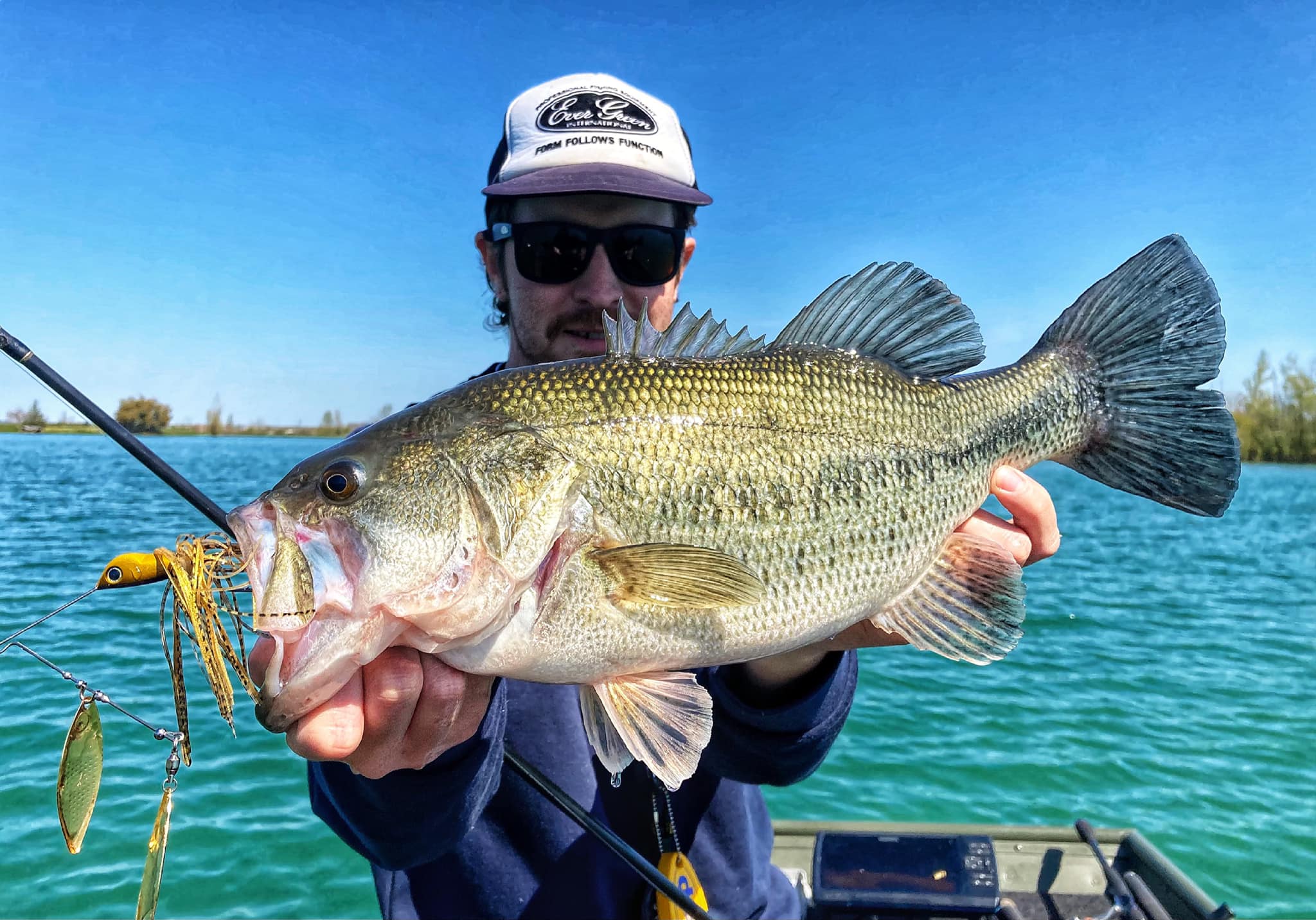 Spinnerbait – A spinnerbait is considered a wire bait and consists of a lead head shaped and poured onto a hook, and with an elbowed wire arm it can hold one, two, or even up to four blades!  
It's another lure that's used more in the summer, when it's breezy or windy, and over shallow cover. 
It can be used with both a spinning rod or casting rod, making it a great lure for beginners.
The motion of the spinnerbait is smooth and flowing, just like a small group of shad or baitfish. 
A bass is drawn to the blades because of the vibration, flash and flare they produce. 
The most popular bait sizes are 1/4-, 3/8-, and 1/2-ounce. One-ounce baits (or heavier) are sometimes required for deep water fishing. 
The best beginner size spinnerbaits should range from 1/4- to 3/8-ounce baits. The deeper you need to fish, the heavier your bait should be.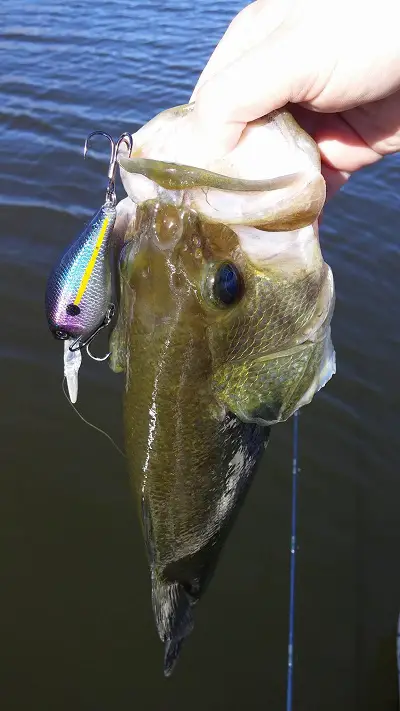 A crankbait is a popular fishing lure made of hard ABS plastic, in the shape of a baitfish or crawfish, which may include one or more hooks, and may or may not include a diving bill, and lastly will include something to tie your fishing line to. 
Crankbaits come in many different sizes, shapes and colors. They can be small, large, thick, thin, fat, skinny, transparent, opaque, silent, or have rattles, swim shallow, or can dive to deep water.
Crankbaits are a lure that can be used all year long and there are many different ways to fish a crankbait. 
Because there are so many variations of crankbaits it makes this class of lures incredibly popular for bass fishing. 
Unfortunately, not every type of crankbait will work in every situation. You, the angler, have to determine what type of crankbait will work the best. 
Read More – What Is A Crankbait, What Are The Different Types, And What Size Is Best For Bass? – Answered Here!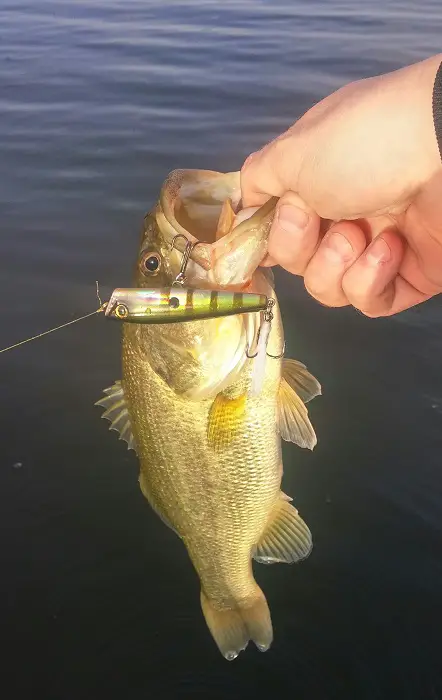 Topwater fishing is a technique of fishing a floating fishing bait on the surface of the water to attract bass. 
Topwater lures such as poppers, which have a concave front that generates a great splash when jerked rapidly. Other baits will dance or "walk" in a zig-zag pattern on the water surface.
Cast the lure to the appropriate spot, then reel it in with a retrieve motion that resembles a fish's meal.
Smaller critters that would typically be considered food for the target fish species are frequently used as lures. 
For example, smaller fish, frogs, insects, and even bird shapes are used as lures! 
The lure is usually equipped with one or more fish hooks, most commonly treble hooks, to catch the target fish as it strikes the bait.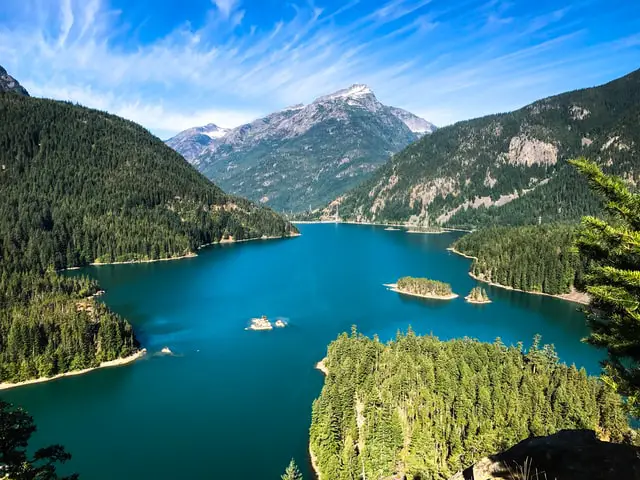 A "point" in a reservoir is a spot where the water level is lower than the rest of the reservoir and form a triangular patch of land. 
The "body" of the point is typically hard rock, whereas the outer edges are generally soft silt transported by streams, channels, or rivers. 
Points might be a few yards long or hundreds of yards long, depending on how deep they go into the water.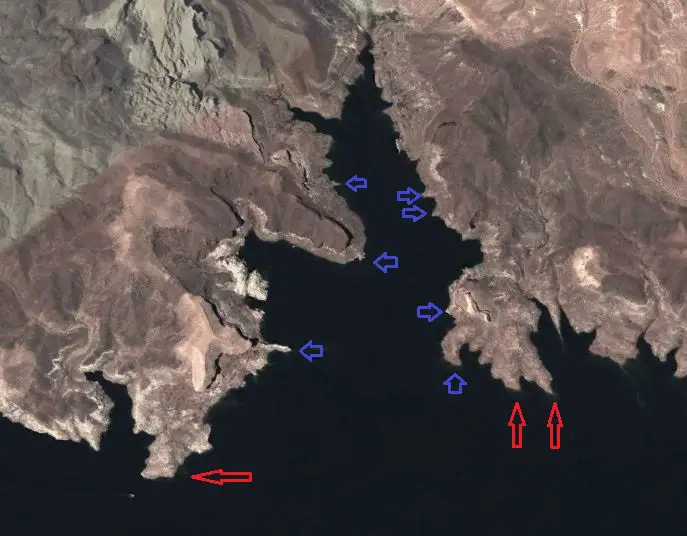 There are TWO type of points you need to know. Main lake points and secondary points.
Main lake points are points that extend directly into the main lake body.
Secondary points are points that extend into coves and creeks
Fishing is typically easier to get by on points.
Bass prefer points for several reasons
They offer a current break

Create ambush points

Offer sanctuary to deeper water if they feel threatened

And more…
Creeks may be excellent sites to catch bass at various times of the year, even when you believe they're deep in the lake, like in the middle of summer. 
Creeks can provide you calmer conditions when the lake is windy. 
Furthermore, smaller creeks that run into each other will create phenomenal areas to fish when the lake you're fishing is overfished or highly pressured.
Creeks will provide habitat to the bass in the form of
Vertical timber

Submerged/flooded brush

Underwater drop offs or ledges

Channel turns

Boulders or rock piles next to the creek channel

And more…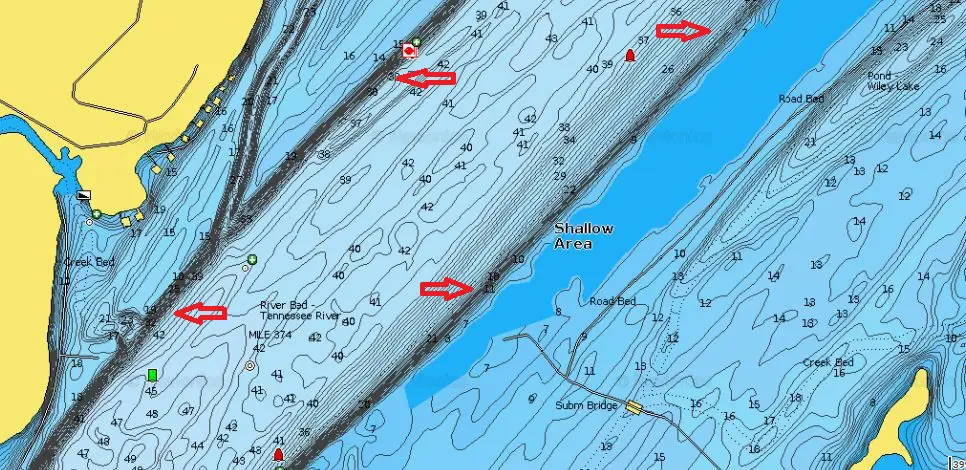 A ledge is any location where the water depth rapidly drops in depth within a short distance while offshore bass fishing. 
Most often you'll find ledges around river or stream channels, as well as banks descending into water. A ledge is anything that results in a significant shift in depth.
Ledges can hold schools of bass because they form short underwater "valleys" which offer bass a spot to hide and escape the current. 
The bottoms of ledges are frequently firm, consisting of gravel or shell beds, ensuring minimal silt.  Because of the absence of silt, bream and baitfish thrive here and give the bass plentiful feeding opportunities.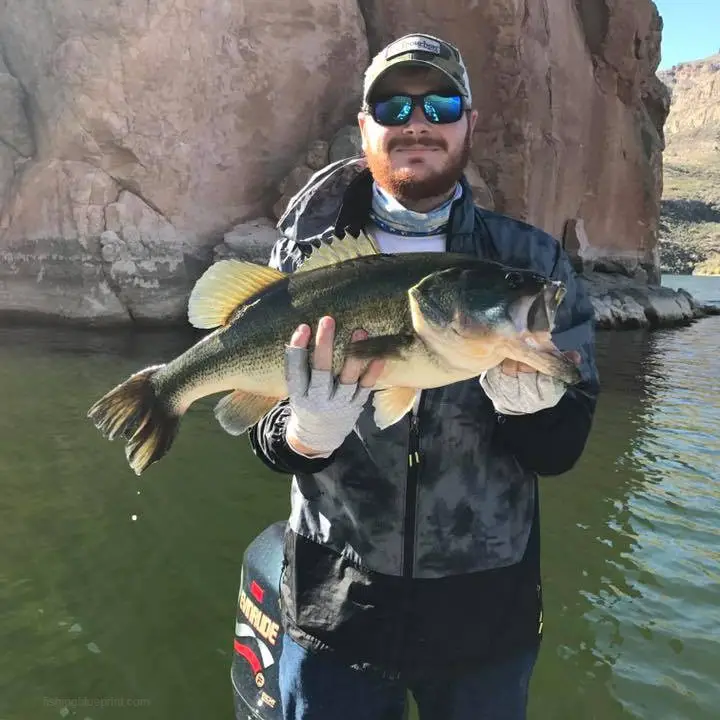 When you hear the term bluff walls, think of large ledges above the waterline. 
The good news is bluff walls will hold fish year-round. 
But the bad news is there are "sweet spots" along the bluff walls where the bass will hold at.
Most professionals will recommend you concentrate your time on these high-percentage areas:
Areas where you see previous waterfalls draining into the lake from the top of the bluff wall

Any large cuts or missing sections that extend into the wall (bass love to hide here). 

Any section of the wall that juts out and forms a point-like structure

Any ledges or shelves below the water line that drop off into deeper water

The last ⅓ of the bluff wall (downstream) tends to hold more fish

Chunk rock transitions at the beginning bluff wall and at the end of the bluff wall
A hump is an mound or hill-like structure in the main lake. Humps can be submerged or be slightly exposed.
Like a point, the "body" of the hump is most commonly hard bedrock.
In contrast, the outer edges of the hump are generally soft silt or sand worn away by streams, channels, or rivers.  
Humps can have a moderate slope or a sharp elevation.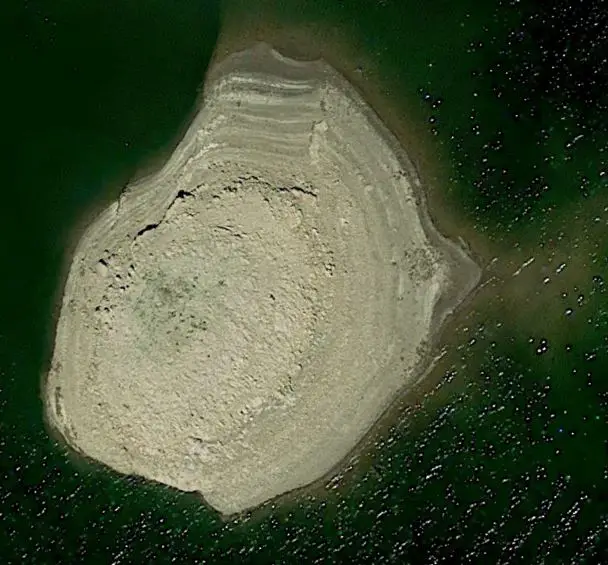 Again, similar to points, bass will school around these structures because they offer a current breaks, create ambush points to feed. 
If you can find a hump with some type of secondary structure on it, for example a brush pile, old tree, boulder or rock pile, it could hold a TON of fish.
But fishing humps can be difficult and many anglers do not prefer it. Wind often will blow you off your position, you have to deal with choppy conditions, and to top it off if the hump is submerged you can't see where you're casting too! 
Which is why bass who congregate where will more often than not bite your lure because they are simply not pressured as much.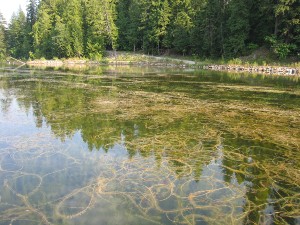 Submerged grasses are grasses that grow below or near the water's surface. Milfoil, coontail, and hydrilla are some of the more well-known varieties. 
Emergent vegetation is usually often found in 5 feet or less of water. Submerged grasses can grow up to 20-30 feet from the bank.
Early in the spring, the fish will congregate on the grass's inside margins because it gives them cover and provides a little extra warmth. 
As the summer progresses, they may spend more time in and beneath the grass, which mats up and creates cooler, cleaner, and darker ambush locations. 
You'll quickly find that bass will hold on the outside margins in the fall, especially if the grass is near the mouth of a large creek.
Bass fishing in thick vegetation or floating mats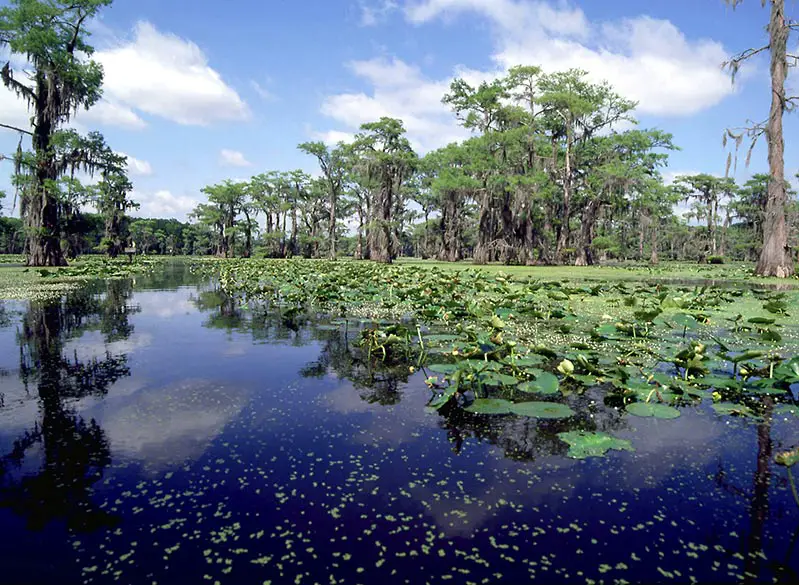 Aquatic vegetation in your region is likely at or near its seasonal peak when summer arrives.
Hyacinth is an invasive plant that expands in free-floating, thick rafts with no roots for anchoring. This behavior makes it simple to anticipate where hyacinth can be found in lakes where it grows. 
Consider the direction of the wind. If the wind is blowing from the east, these fish-attracting plants can be found along the west banks.
In places with little underlying structure, hyacinth makes an ideal home. Under the canopy, hyacinth mats offer an open area and a wide shade. 
Hyacinth mats, as a result, frequently attract some of the larger bass in a lake, simply because the mats form a covering of vegetation over the fish. 
A clean, hard bottom also provides bass with the benefit of being able to see in all directions. They can move many feet through the water column with a simple flip of their tail to attack and gobble up your bait.
It's critical to keep your bait and sinker connected by using a bobber stop peg when fishing in dense foliage. The weight of an unpegged sinker will pierce the mat and the bobber stop will prevent the weight from wrapping itself around a branch.
Fishing around weeds necessitates the use of heavy braided fishing line.
Submerged timber (laydowns) or Vertical Timber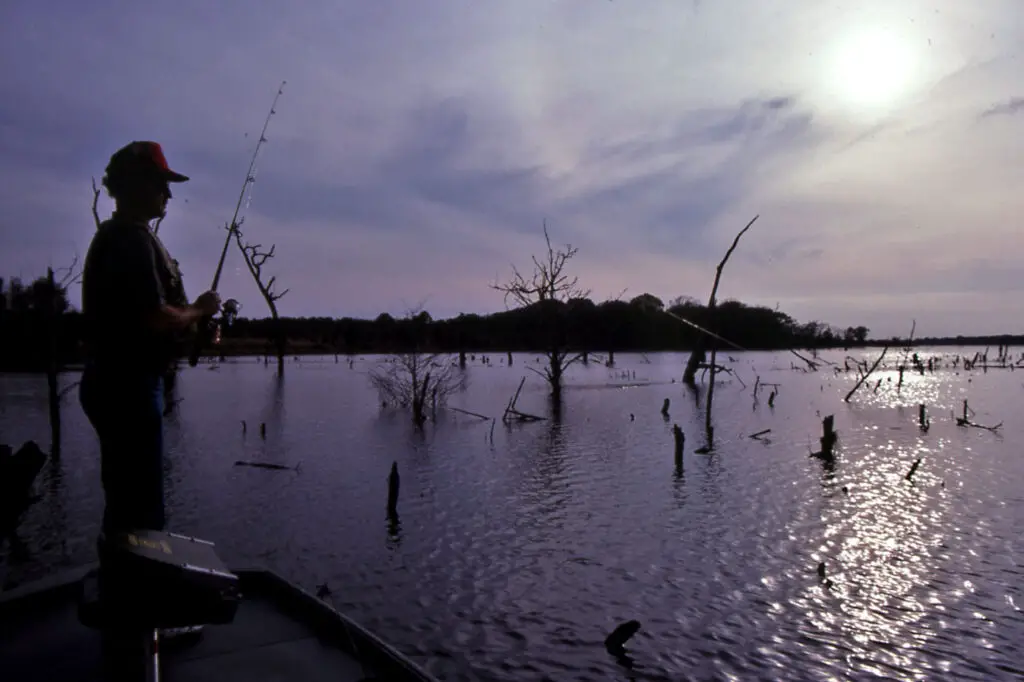 Fishing submerged, standing timber can be an absolute game changer when bass fishing.
Fishing flooded timber can be productive any time of year, especially in early spring, most professionals will have these three main rules for fishing vertical timber.
1) You want your bait to be as close to the trunk of the tree as you can.
Yes, you'll notice other branches may be in the way…
Yes, you may get hung up…
Yes, it sucks sometimes…
But it's just a part of doing business when you're fishing standing timber. 
Big trees can hold BIG BASS.
If you just see branches sticking out of the water, draw an imaginary line with your eye and cast to where you "think" the trunk of the tree is at. 
If you're fishing over the branches make sure you make contact with your every time you throw that bait. 
Whether it be a spinnerbait, a creature bait, or a square bill crankbait, make contact with the trunk of the tree
2) Fish the shade lines. 
Fishing the shady side of the trees from 9 am to mid-afternoon always produces more fish than the sunny side of the tree.
3) Be flexible. 
If you're fishing the main trunks and flipping a lure at it, start by choosing a weight that gives your bait a moderate fall rate. If you're not getting any bites and it's hot out, switch out to a heavier weight and/or larger bait.  
If it's cold or a weather-front as recently passed through, switch to a slower sinking weight, and/ or switch to a dainty finesse drop shot worm.
If you're fishing the outer edges of the branches of the trees think of these 4 main baits: spinnerbaits, squarebill crankbaits, soft plastic swimbaits, umbrella rigs. Make sure you absolutely must bump and grind those over the lateral branches to trigger massive reaction strikes!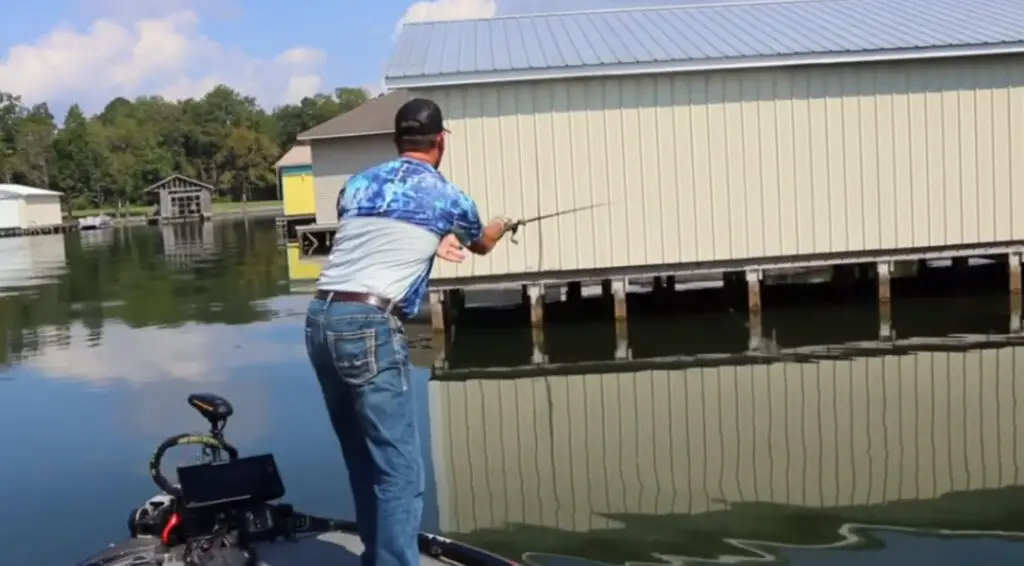 Boat docks are one of the most visible types of cover on any lake, and they nearly always include bass. 
They are frequently the best option for bass on lakes with little cover. If you're attempting to piece together a pattern on a new lake, boat docks are a fantastic place to start.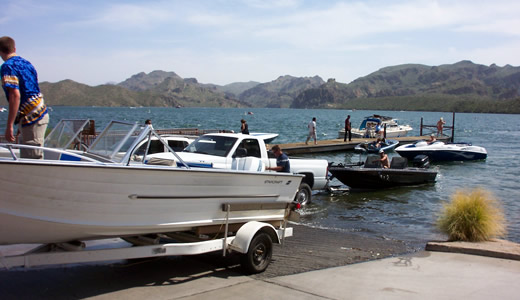 While some fishing tactics need hours, if not days, of continual experimenting and fine-tuning, fishing boat ramps provide anglers like you with a fantastic opportunity to capture a quick limit of bass during the majority of the year.
The bottom of a boat ramp is going to be the best spot. Washout holes from boats slamming against the trailer will appear on these ramps.  
Best of all the older the ramp the bigger the washout area!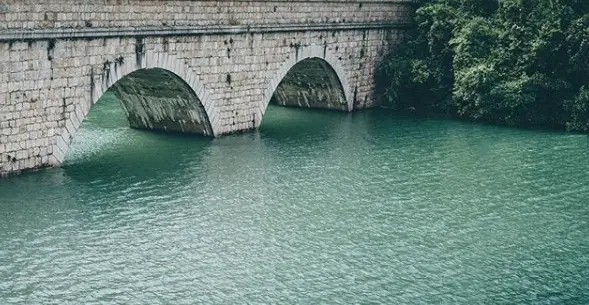 Shade, shelter, and current brakes are all key factors that draw bass to bridges. 
Start with the pilings nearest to the shore if you have a lot of them and don't want to fish them all.
Look for structural changes in the bottom and pilings that are close to a drop off, ledge, or near deep water.
Those two tips will always increase your chances of catching fish.
Another advantage of bridge pilings is that they are frequently built-in small sections of a lake or river.
They naturally funnel water and produce current breaks, in addition to the pilings themselves.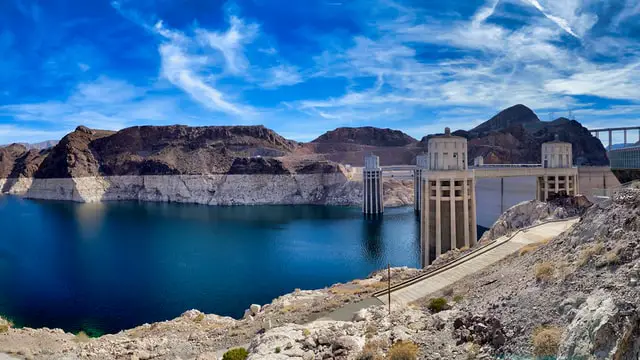 Dams are fantastic sites to catch bass, whether they're a little earthen berm backing up your local pond or a hundred feet of concrete holding back a large reservoir. 
They include some of the deepest water in any impoundment, offer plenty of shelter in the form of boulders, and are home to massive baitfish and crayfish populations.
When the water is flowing, swimbaits, crankbaits, umbrella rigs, and swim jigs should be your first choices. 
These are easy to throw and you can cover a lot of water.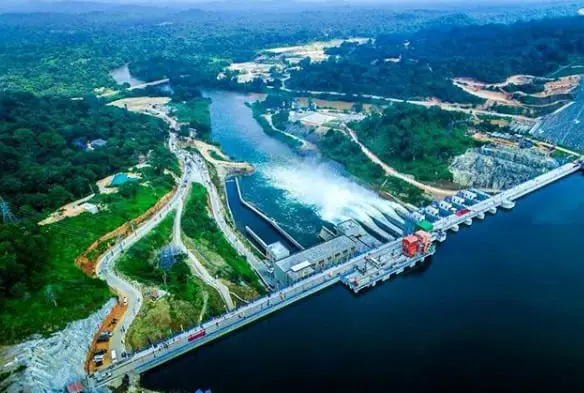 For largemouth bass, spillways are preferable to dams. A spillway may provide great largemouth bass fishing after a downpour, whether you're fishing a lake, pond, or river. 
The water in most spillway locations will be quite muddy, but the bass doesn't seem to mind. 
The spillways serve as a fish smorgasbord or a Las Vegas-style buffet. Insects, worms, baitfish are all pushed into the spillways, which attracts a wide variety of fish. 
Largemouth bass migrate to the region in search of a quick meal, and they can be super easy to catch.

Bass use flooded roadbeds as migration pathways, much like they use submerged creek and river channels. 
The simplest roadbeds to locate are those that reach out into the lake from the shoreline. 

If you fish in a reservoir it will have a man made dam. These dams required heavy equipment and earth movers to build, which in-turn required roads to be built. 
So try to find old maps of your lake or even old newspaper articles with pictures of the dam being built and you'll find the old roads that no one knows about. 
If you can't find those, graph around the shoreline of the bottom 1/3rd of your reservoir to find the submerged road beds to catch bass.
Drainage and flood ditches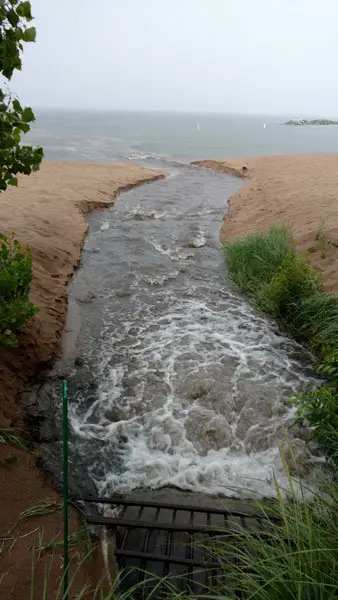 Ditches are small, winding little channels that might be difficult to locate, but they're worth looking for and fishing in.
During the fall and spring seasons, bass in reservoirs use hidden ditches to move from deep to shallow water.
Can you catch bass at night time?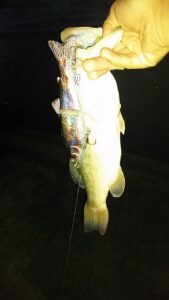 Yes, absolutely! Bass fishing at nighttime is awesome! will leave their deeper spawning grounds at night to hunt in the shallows. Transitions where there is deep water near to shore are the greatest night fishing spots. 
As smaller baitfish migrate up to feed, bass will accompany those movements.
Docks, drop-offs, points, inside channel bends, and ditches are all great places to fish at night.
Read more – 25 Night Bass Fishing Tips and Tricks You Probably Don't Know About
How to catch a bass in a pond?
Start by choosing baits that are not too heavy, since most ponds are relatively shallow.
Locate the structures that are most likely going to hold fish like docks, drop-offs, points, and the dam. 
Try to get to the pond before sunrise for some topwater fishing and then transition to some subsurface techniques like fishing a Texas rig senko, or a drop shot.
Stay quiet, stay mobile, and stay hydrated.
Best time (of year) to start bass fishing?
The best time of year you'll catch big bass is during the spring pre-spawn and spawn. 
Bass will be at their biggest size of the year and they'll be hungry after a long winter.
How to catch bass in muddy water?
Will hot dogs catch bass?
Yup! They will indeed. However, there are other baits that work much better.
A quick funny story… My buddy and I were pre-fishing (practicing a couple of days before) for a tournament and the bass were hitting any topwater lure we would throw at them. 
Well my buddy threaded a simple straight shank flipping hook through the hotdog lengthwise. It looked like a light brown super spook. 
Anyways, he cast it out and twitched his rod tip a couple of times and wouldn't you know it a bass crushed his hotdog! 
So yes, a bass will eat a hotdog.
Can you catch largemouth bass in the ocean?
Unfortunately not. Largemouth bass are not really a "true" bass. Largemouth bass are actually related to sunfish! Cool right!?
There are other species of true bass that live in the ocean that you can catch.  Sea bass and striped bass are types of bass that live in the ocean.
Continue To Learn How To Catch Bass By Reading These Articles...