Hello everyone, let me introduce myself. My name is George Servinson, and I'm the creator of Fishing Blueprint. 
I've started fishing at the age of 3 and have been a lifetime enthusiast since then.
I grew up middle-class poor. My father worked in a jet engine factory in downtown Phoenix and my mother was a stay-at-home mom. 
Growing up my parents described me as being "very hyper".  Little did they know I suffered from ADD.   At the time, ADD wasn't known about and they didn't have the money to take me to the doctor's office.
The only way to prevent me from tearing the house apart was to take me outside, and one thing they quickly found out that I took a particular liking to fishing.
I can remember I was around 7-years old my mother scraping some change together and she took me down to the local Goodwill to buy my brother and I some "new" school clothes.  
And in the dark and dusty corner of the sports equipment section, I saw a nearly brand new red fishing rod. I had to have it. I was tired of using my dad's old rod and I wanted one for myself.
Luckily, my mother talked the cashier down in price (she's an amazing haggler) and she got me the rod. 
I did odd jobs for neighbors and family and I was able to scrape together enough money for some fishing line, tackle box, and some lures.  My father drove me down to the Yellow Front outdoor store.
Walking into the store I was greeted with the smell familiar smell of leather, musty sleeping bags, and catfish bait.  I knew exactly where the fishing lures were. So after what I thought was several hours I decided on my first set of gear.
I fished every chance I had and on the weekends. My father signed my up for my first fishing derby right before my 12th birthday, and it was during that tournament my learned a fishing lesson that I would remember for the rest of my life…
Keep a detailed fishing log.
At first, I didn't listen to him, but at the next tournament, I couldn't remember what I used to catch fish the week before. Frustrated, I went home and started my fishing journal. 
I fished all through high school and into college. I graduated from Northern Arizona University with a dual major in biology and chemistry.  I went on to obtain my Masters in Medicine/Physician Assistant Studies from A.T. Still University. 
During P.A. school and at the beginning of my career fishing took a back seat.
Like for must of us, life happened…
I was a busy family man trying to raise a young family but I needed some "recharge time" and I needed a hobby.  So after some thought, I remembered how much fun fishing was so I gave it a try…
I remembered my dad and grandfather would take me out to the lake and we would catch bluegill and trout.  We had so much fun! 
Traveling to the nearest Cabela's I bought myself a basic fishing setup…
So I headed to the nearest lake…
Some days I would catch a single fish and then weeks would go by and I would not catch anything. I didn't remember fishing being this hard…
I quickly realized how difficult and complex re-learning all the aspects of fishing was. I simply could not just head to the lake and fish for "anything that bites".
One night at dinner I was talking to her about how I really wanted to find a way where I could always remember how I caught my fish so I could replicate it when I went back the next time.  I did not want to keep struggling to find and catch fish.
I wanted to be able to impress my wife and kids…
It was at the time my wife looked at me and asked, "didn't you keep a fishing log when you were fishing in all those tournaments?"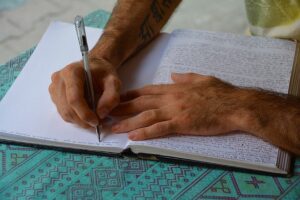 The thing is I was hard-pressed for finding the time to write in the log… let alone keeping it actually organized. 
To make things worse, I felt terrible because I felt like I was just banging my head against a wall trying to remember all the specific details…
I felt even worse about the situation because I had no clue if all this work I was putting out was going to be in vain and that I'd look stupid in the end. I felt like a failure because it was taking me so long to finish all my entries.
Then Things Went From Bad To Worse... Then in 2007 tragedy struck...
The problem was that after 2 years of writing in this thing off and on, I finally thought I finished it.
I took my notes to the lake and actually started to catch a few fish…   
Then one day I was doing some spring cleaning and I found out I accidentally threw away my entire fishing log!!!
I felt like I was gut-punched. I felt nauseated and mad all at the same time…
Arg!  I was sooo mad at myself!!!
Then, as if by chance, something amazing happened…
That's when I ran into an old fraternity brother of mine who told me about how he and his dad had just bought a web server for their advertising agency and would be selling web space all about how the Internet was changing everything!
It was now crystal clear to me how to stop worrying about writing down all my past tips and ideas on a piece of paper, because I could just as easily record and save my tips and techniques online and actually catch MORE fish. 
I also learned that you DON'T need any one particular style or lure of fishing to catch fish, but rather focus on creating a list of conditions, techniques, tips, baits on how I caught a particular species of fish.  
As a result I came up with a list of tips and tactics on my own simple website along with a handful of helpful checklists for me to utilize while on the water. 
After I did that, I really started to catch a ton of fish, because I would just look up what conditions I was fishing, time of year and what species of fish I was targeting and my website gave me the Secret Blueprint to catch those fish fast!
Suddenly, I was catching fish every time I hit the water.  But only a few of my closest friends had the password to my closed site. 
It wasn't until one of them said in passing that alot of folks could really use the help and tips that my site was offering. That's when I realized that I really needed to spread the secret to catching fish fast. There is no feeling on Earth like the one you get when you help someone in need.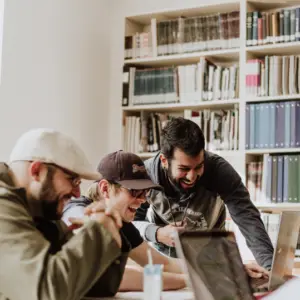 In the Summer of 2020, in the middle of the Coronavirus world pandemic, I launched FishingBlueprint.com.
My plan was to transfer over my "secret" content and provide all the step-by-step strategies for everyone to use. 
Then I would repeat the process with different species of fish on various related topics.
So I started coming up with new and excellent ideas readers like you would want to consume.  Ideas like my Ultimate Guide to Trolling for Fish or my free Water Clarity Guide…
But I didn't stop there…
I sat down and busted my ass churning out detailed articles, guides, and courses that my readers could utilize if they so choose.
I had so many ideas I just didn't have the time to write them all down, so I reached out to some of the best content writers in the industry and had them jump on board. 
As a result of all this we were able to achieve the following...
Help thousands of people learn to fish effectively now since they now have a blueprint they can use. 
Create an easy path for anyone who wants to branch out and learn about fishing for a new species of fish.
Assist any angler to create a game plan they can use as a tool so when they get on the water they can catch more fish and make great memories that would last them a lifetime.
Myself and my writing staff do not pretend to be know-it-alls, gurus, or stuck-up snobs not wanting to share our helpful insights… but just the opposite. 
We want to be your "friendly neighbor" or fishing buddy that you can rely on to give you great tips and suggestions that will assist you on or off the water. 
That's about us…  that's who we are at FishingBlueprint.com.