Uncovering Hotspots: Where to Find Post Spawn Bass
Ah, post spawn bass fishing – that wonderful time when the fish are hungry, and the action gets hot! You might be wondering why this part of the bass life cycle is so important. Well, my friend, it's because knowing how to change your tactics for each stage can make a huge difference in your fishing success. And that's exactly what we're here to talk about today. By the time you finish reading this piece, you'll be armed with expert tips and techniques to help you reel in those post spawn bass like a pro.
So grab a cup of coffee, sit back, and let's dive right into the interesting world of post spawn bass fishing. Trust me, you'll be itching to hit the water and test out your fresh knowledge in no time. Let's go!
Definition of the Post Spawn Stage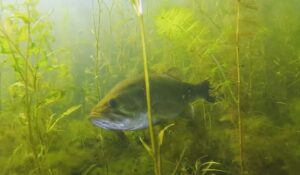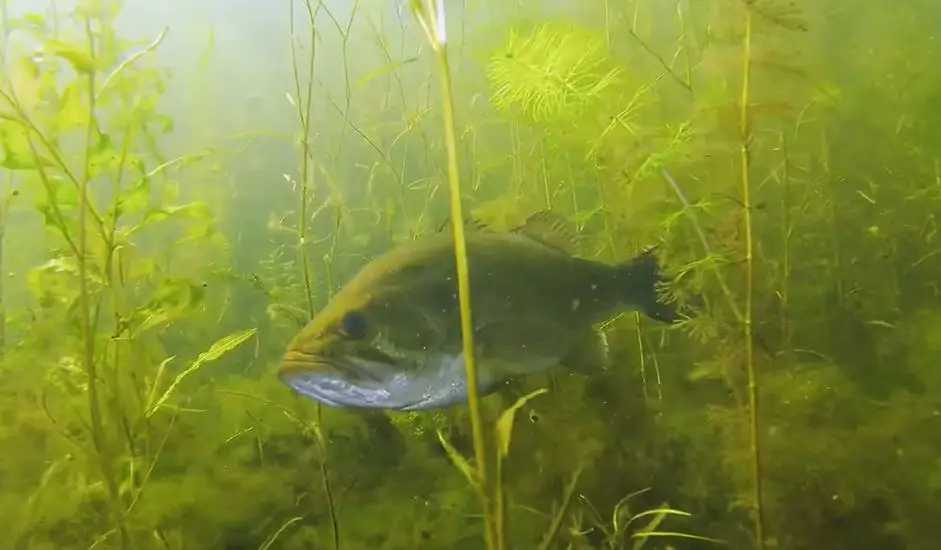 Spawning process: Before we can talk about the post spawn, let's quickly touch on the spawning process. 
Bass reproduction usually occurs in the spring when water temperatures are just right. Male bass build nests, while female bass lay their eggs in these nests for the males to fertilize and guard. 
Once the eggs hatch and the fry swim off, the mating cycle comes to an end.
Post spawn: Timeframe and characteristics: Post spawn is the time right after the spawning process, which can last for several weeks. This is when bass change their focus from reproduction to recovery and feeding, so you'll find them busy hunting for food.
1) Bass Activity During the Post Spawn Stage
Recovery time for the bass: Keep in mind that both male and female bass have just gone through a physically demanding spawning process. As a result, they'll need some time to recover their energy stores. 
This means that, initially, they might be a bit lethargic, but as they recuperate, their appetite improves, and they'll be on the prowl for a tasty meal.
Changes in eating habits and location: Bass are opportunistic feeders, and during the post spawn stage, they'll be eager to chow down on baitfish, crawfish, and other aquatic critters. You'll usually find them moving away from their shallow spawning grounds and towards deeper, cooler water, or hanging around transitional areas where baitfish tend to congregate.
2) Factors Influencing Post Spawn Bass Activity
Water temperature: As the water temperature rises, post spawn bass will become more active and aggressive in their feeding habits. 
Warmer water temperatures can trigger baitfish migrations, providing bass with ample chances for a feast.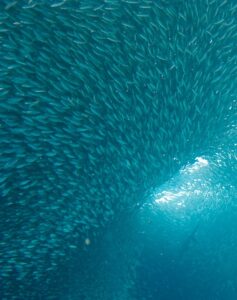 Available forage: The quantity and type of forage available in a given body of water play a major role in how active post spawn bass will be. 
When the baitfish population is abundant, you can expect to see some seriously aggressive bass feeding patterns.
Weather conditions: Lastly, don't forget about the weather. Bass are sensitive to changes in atmospheric pressure, and sudden shifts in weather patterns can either cause a feeding frenzy or make them hunker down and become less active. 
Keep an eye on the sky and learn to change your tactics accordingly.
Sometimes it feels like you're looking for a needle in a haystack when you're trying to catch a bass this time of year… 
But don't worry, buddy! We have some tips and tricks from experts that will help you find the best places to throw your line and increase your chances of success in bass fishing post spawn.
3)  Types of Structure and Cover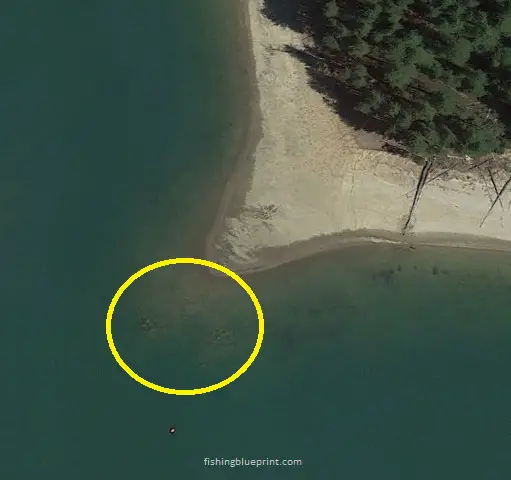 Points and humps: After spawning, bass often swim toward deeper water and possibly toward the main lake, and on the way they'll stop at large points and humps. 
The more isolated the better. These structures give bass great places to hide, recuperate from the spawn and start looking for things to eat. Look for these structures on your fish finder or even a foldable topographic map.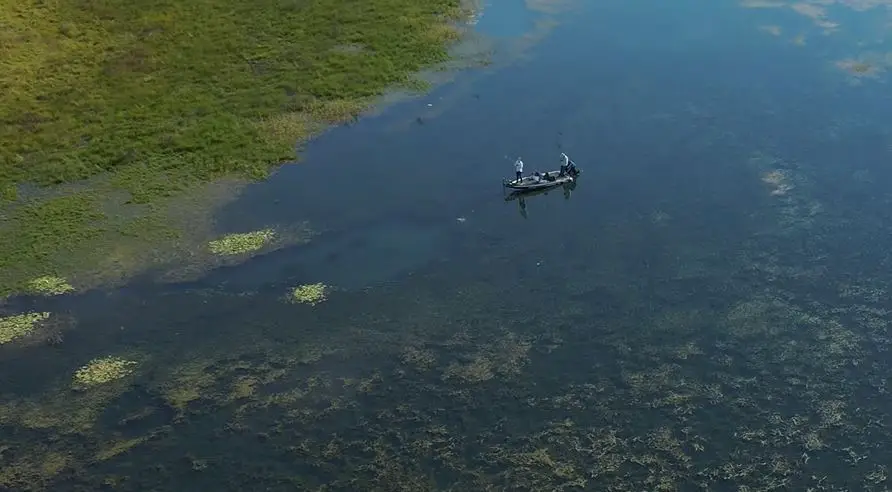 Grasslines and weed edges: Most of us know that bass like to hide in grass and weeds, but since it's post-spawn, a lot of bass will hang out in deep water grasslines and weed edges. These places offer protection and attract baitfish, so bass are drawn to them.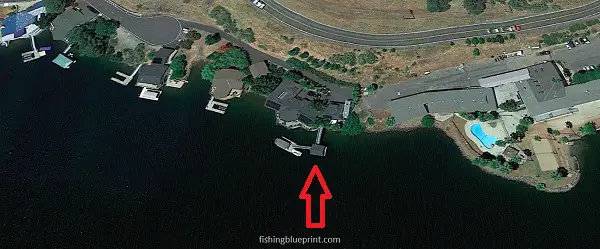 Docks and boat houses: Don't ignore docks and boathouses although they may be shallow, if they're near a spawning flat chances are there are some bass hanging out near them. 
When the sun is high in the sky, these places provide both protection and a place where bass can ambush baitfish that swim past.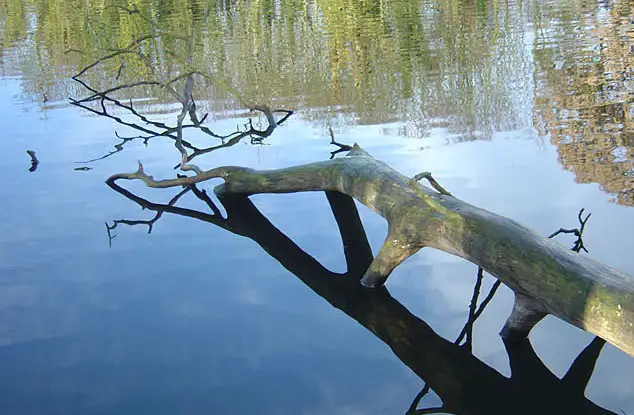 Brush piles and laydowns: Bass can find gold in fallen trees, brush piles, and other underwater wood. They provide great cover and draw a wide range of prey, making them great places for the bass.
4) Using Electronics to Find Bass
You may read or hear about the Pros finding important places on maps and their electronics, but what does that mean exactly?
It means they're using topographical maps or computer mapping tools to look at the underwater terrain to find these transition zones. They look for places where the contour lines are closer together, which shows a change in depth, and put your efforts there.
What can the average fisherman use then?
Fish finders and side-scan sonar: Modern fish finders and side-scan sonar can help you find post-spawn bass like never before. These tools let you see what's going on below the water's surface, so you can find structure, cover, and even groups of baitfish. Use this technology to your advantage, and you'll be ahead of the game.
GPS mapping: With GPS mapping tools, you can save waypoints and track your fishing routes. This makes it easy to go back to good fishing spots or stay away from bad ones. This can save you time on the water and help you put your energy where it counts.
Importance of transition areas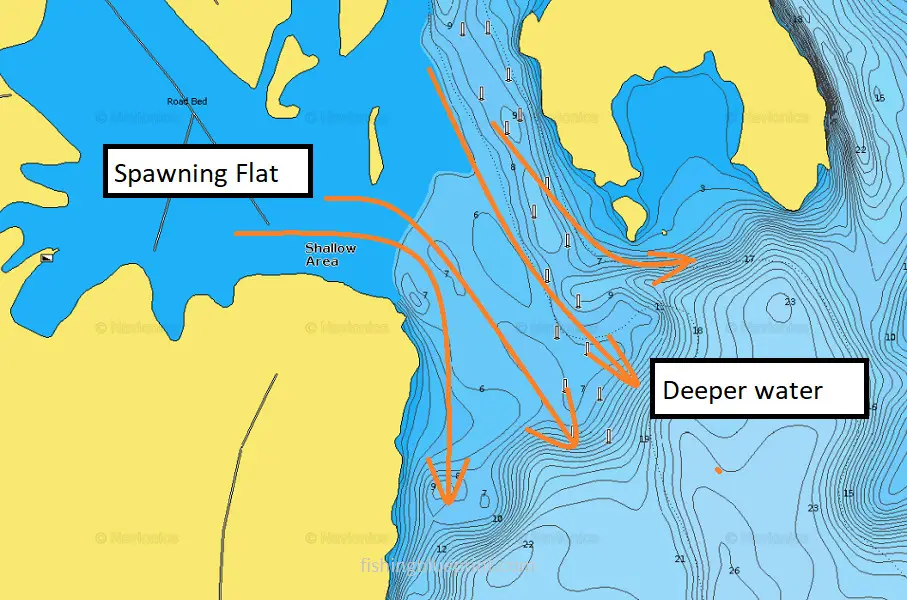 From spawning flats to deeper water: When the male bass is done guarding the fry, they leave their spawning grounds and follow natural paths like ditches, small creek channels or depressions to deeper water. Keep an eye out for these passageways because these spots can be great places to find post-spawn bass.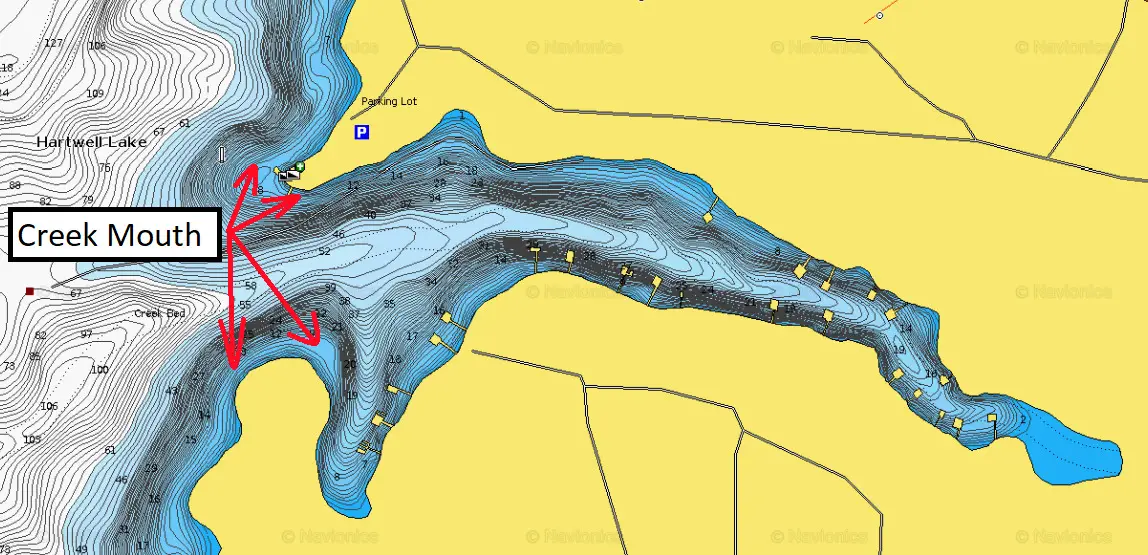 Creek mouths and inlets: Some bass will find really shallow water in the back of a creek. After spawning one of the places they'll stop is the mouth of the small creek where they made their nest. Fish the corners and the central channel leading to the back of the cove.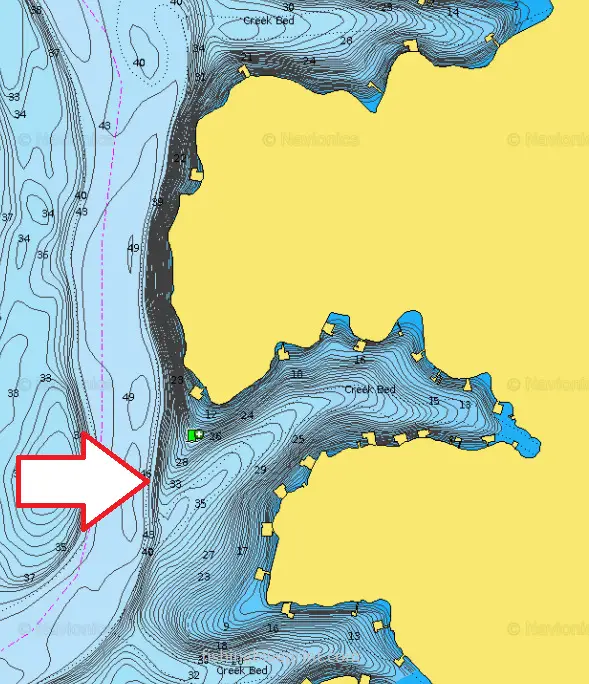 Drop-offs and ledges: After spawning, bass will move from the mouth of the creek channel to the main river channel or a nearby drop off or ledge.  Shad and other baitfish often found deep before they have to spawn… so naturally the bass move along the edges of these structures to pick of the shad. 
Rocky shorelines and riprap: Shorelines (45-degrees or steeper) that are naturally rocky or have boulders, or can consist of man-made riprap near the spawning cove are great places for baitfish and crawfish to hide, which bass love to eat. After spawning, they'll often look for easy food in these areas, making them great targets for anglers.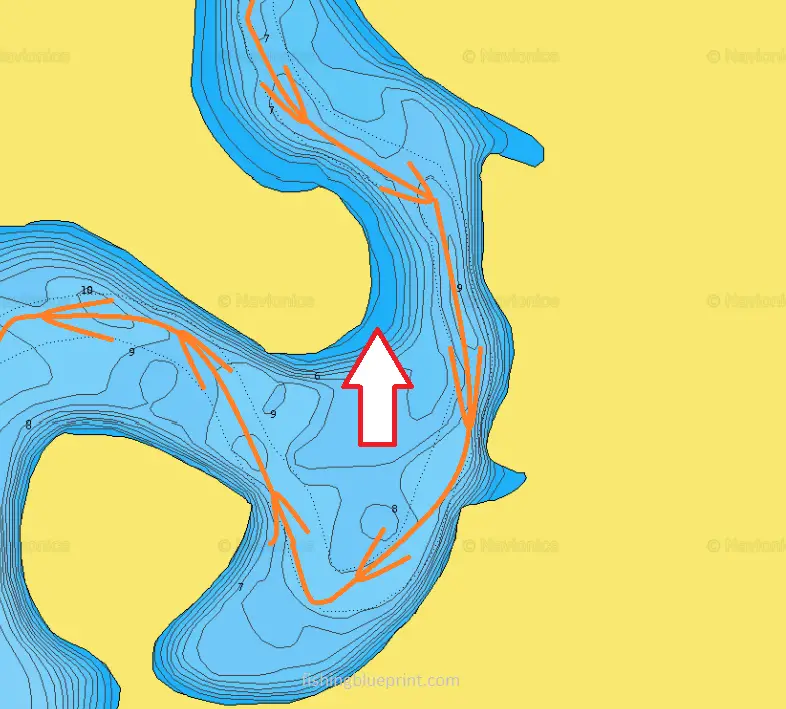 Outside bends/long tapering points in winding creek channels: Unlike in the prespawn and during the summer, bass can be frequently found on long tapering points that are on the outside bends of the creek channel.  The best points I've ever come across need to have 2 criteria:
Need to be close to the spawning grounds.

The point itself is featureless, but has some type of cover to it such as a boulder, rock pile, or a manmade brush pile. 
5)  Adapting to Changing Conditions
When you're out on the water chasing post spawn bass, it's crucial to remember that conditions can change in the blink of an eye. To stay ahead of the game and keep those bass biting, you'll need to be adaptable and ready to modify your approach as needed. Here's how you can roll with the punches and keep reeling in the big ones:
6)  Adjusting to weather patterns
Cold fronts and warming trends: Cold fronts can slow down bass, making them less likely to chase your lures… 
On the other hand, rising trends can cause them to act more aggressively when they eat. Watch the weather and make changes to your show based on that. 
When it's cold, you should slow down your returns and make your lures move more subtly. Don't be afraid to speed up and use more aggressive performances when it's warm.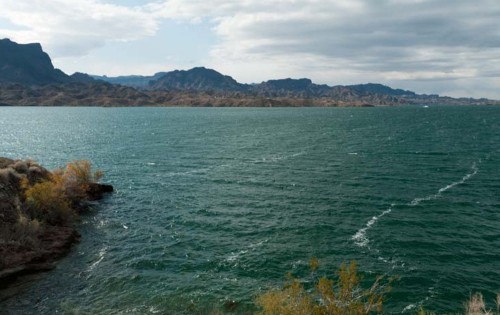 Windy and calm conditions: Bass fishing after the spawn, wind can be both a gift and a curse. 
On the one hand, it can make the water choppy, which makes it harder for bass to see your hook. This helps you fish more aggressively…
On the other hand, it can be hard to cast and steer your boat when there are strong waves. When it's calm, bass can be more skittish, so sneak up on them and throw farther to avoid scaring them away.
Choosing the Correct Lures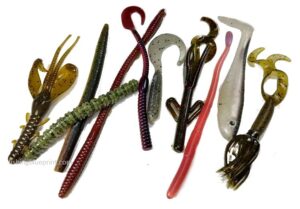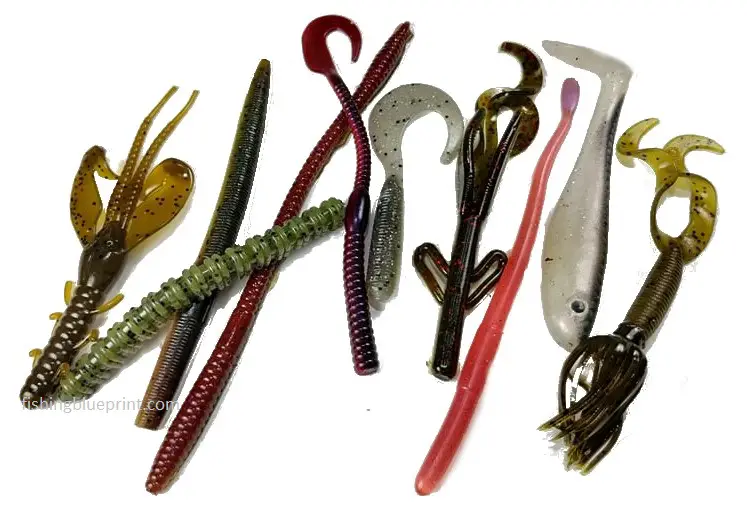 Post-spawn bass fishing can be a real pain in the butt many anglers… it seems these fish only get more and more elusive and selective. 
You've finally figured out where to find them, but now you're left scratching your forehead thinking, what's going to be the best technique or lure to use to catch these finicky fish!
It's a tough question, and even a tougher answer… 
Imagine the frustration of knowing you're in the right location, but still struggling to get a bite. 
You've put in the time and effort to locate the bass, only to come up empty-handed because your techniques and lures aren't quite right… It's enough to make even the most seasoned angler question their skills and knowledge.
Fear not, fellow angler! We have the perfect solution to your post-spawn bass fishing challenges. Our other article, "10 Post Spawn Bass Lures That'll Dominate Your Day" provides a comprehensive guide to the most effective tactics and lure choices for targeting those elusive post-spawn bass.
By implementing these expert-approved methods and using the right lures, you'll be reeling in those prized catches in no time. Don't let post-spawn bass fishing frustrations hold you back; learn the techniques and lures that will turn your luck around!
>>> Click Here To Discover:  The exact baits you should use for post spawn fishing that… increases bites… and… reduces the need for constant lure changes! 
Other Spring Fishing Related Articles