How To Fish Los Banos Reservoir
Los Banos Reservoir Fishing Report

Los Banos Reservoir is a small lake that sits 130 miles away from San Francisco and 267 miles away from Los Angeles.
Overall it's a quiet lake being nestled just southeast of San Francisco and in this post you're going to be given the blueprint to fish this lake.
So what are the best tips for fishing Los Banos Reservoir?  There are three important factors you must know if you want to know how to fish Los Banos Reservoir successfully. First, you need to know what kind of fish is in Los Banos Reservoir. Second, it's important for you to know which part of the lake each species can be found in. Lastly, knowing what are the best baits that work on Los Banos Reservoir is vital.  However, tactics, baits, and locations will be different for each type of fish that you target. So let's talk about the steps you need to take in order to give you the best chance of catching a fish on Los Banos Reservoir.
About Los Banos Reservoir
Los Banos Reservoir is a moderately deep body of water with the average depth being 60 feet and a maximum depth of 90 feet when the lake is completely full. 
According to recreation.gov, "The reservoir has 620 water surface acres and 12 miles of shoreline". 
Algae blooms may be present which may affect fishing, swimming, and water contact in general. 
There are only 20 boats allowed on this lake. 
"There is a 5 MPH speed limit on the entire lake, making it pleasant for small watercraft such as kayaks and canoes to have a favorable safe experience.",parks.ca.gov
According to parks.ca.gov, "every one of California's new laws requires boat operators to have a California Boating Card. The card is required for anyone under the age of 41 to operate a boat in California's waters."
If you are fishing and camping, fire bans may be in effect due to the ongoing drought conditions.
WARNING:  There's a lot of information about this subject you'll probably want to come back to. No one expects you to remember all these tips. We know your time is precious, so we really tried to over-deliver in value for you. Additionally, we frequently update reports like this, so you'll want to stay up to date with any changes or additional tips we include for you. 
We found that the easiest way to save and bookmark this report so you can come back to it later is to share it on your favorite social media platform, especially if you use your phone to get important tips like the ones in this report here…
Click on your favorite social media buttons to remember this page now!
Key Species at Los Banos Reservoir
Rainbow Trout

Largemouth Bass

Spotted Bass

Striped Bass

Black Crappie

Bluegill and Sunfish

Catfish
Los Banos Reservoir Fishing Tips & General Strategies
Another picture of the lake or find a YT video
It can be a challenge to break down Los Banos Reservoir and decide to get started. 
Most of the fish such as bass, bluegill, crappie, and catfish will spawn in the spring.  Bass will spawn in 1'-15'-feet of water notably on rocky structures, gravel flats, humps, and small creek inlets and cuts.  
When the summer heat sets in, the bass, bluegill, and crappie will move to deeper water to approximately 15'-30'-feet of water. Focus on drops offs, channels, points, and submerged humps. Deeper areas with chunk rock ranging from baseball to basketball size will attract predatory fish like bass, crappie and catfish because it provides a safe area the prey (crayfish, bream, and minnows) can hide.
If you can find the ideal spot at the ideal depth then it will most likely assist you in catching fish.
But where are the best places to fish at Los Banos Reservoir? 
But Where Are The Best Places To Fish At Los Banos Reservoir?
And in no particular order here is that list of the best fishing spots at Los Banos Reservoir.
DISCLAIMER:  The material provided is for general information purposes only. It's important to understand that any information provided in this article can change at any time. Any maps or graphics featured are not to be used as navigational aids. Fishing Blueprint will not be responsible for any personal injury or property damage from any misuse of the maps or graphics provided.   It's completely impossible to give you every single spot where you can potentially catch a fish.  But, what this list does do is to give you a helping hand and narrow down to the most productive fishing spots.

Long winding primary creek channel that has several ledges, drop offs, and rocky high spots, ridges associated with the creek channel swings. 
The upper creek has vegetation, flooded brush, and standing timber should be picked apart with a Texas rigged creature bait or a flipping jig. 
Other effective baits for this area include: topwater baits, buzzbaits, squarebill crankbaits, soft plastic swimbaits, spinnerbaits, and underspin jigs when the bass are aggressive.
If the bass are timid, then drop shot, tube, Ned rig, Neko rig, Mojo rig, and football jigs all work really well.
Located: west lake
Structural features: creek channels, vegetation, brush, vertical timber, ledges, steep rocky bank
Best species to target: Striped bass, trout, largemouth bass, catfish, crappie
Most effective way to fish this spot: boat, kayak, shoreline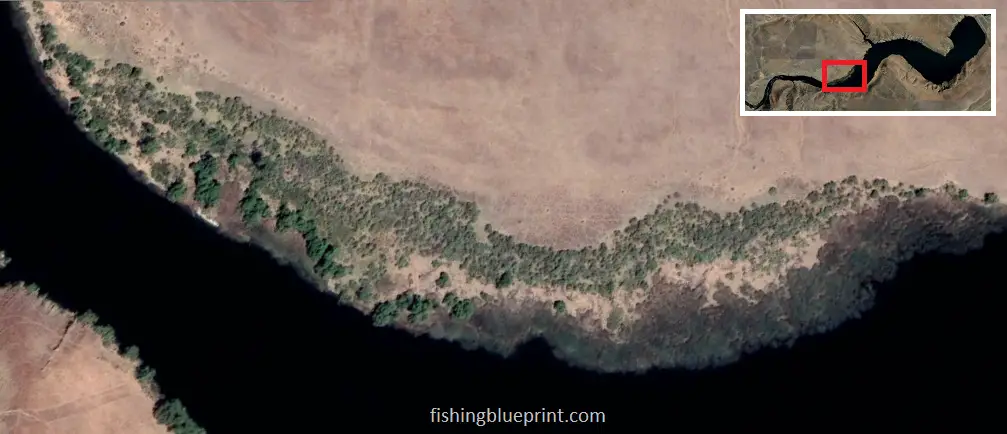 This expansive area is big and there are multiple ways to fish it. 
Sometimes this vegetation can grow to the surface creating a floating mat or canopy. 
When the weeds are just developing or dying off, this huge flat fishes well, creating deep channels in the vegetation. Bass will hide in weed-filled holes and ambush bait.
It's relatively shallow (between 4 and 20 feet deep) and what makes this spot unique is all the cover the fish can hide in and call home. Parts of the flat close to deep water, if the fish feel threatened, they can retreat to.  Fishing the outside edges can frequently result in fish being caught.
Lastly, there are some spots within this area that will create large 'holes' in the weedbed. These open areas will frequently hold bass and should be fished with a grass flipping jig, wacky rig senko, Mojo rig, Texas rig, or even a drop shot.
If the grass is submerged you fish over the tops with a topwater bait, buzzbait, or whopper plopper. 
Fish the weedline edges parallel with crankbait, lipless crankbait, spinnerbait, umbrella rig, swim jig, underspin jig or chatterbait. 
There are several hard bottom patches, small rock piles, and high spots on humps that should be checked for fish. 
Lastly, there are several small drainage ditches that should be checked for fish as well. 
As the channel sinks into deeper water fishing for crappie over any submerged trees can really pay off, especially fishing at night with a green light. 
Anchoring over the points near the inlet and fishing the deep channels are great for catching catfish and crappie.
Located: midlake
Structural features: vegetation, brush, vertical timber, ledges 
Best species to target: striped bass, largemouth bass, catfish, crappie
Most effective way to fish this spot: boat, kayak, shoreline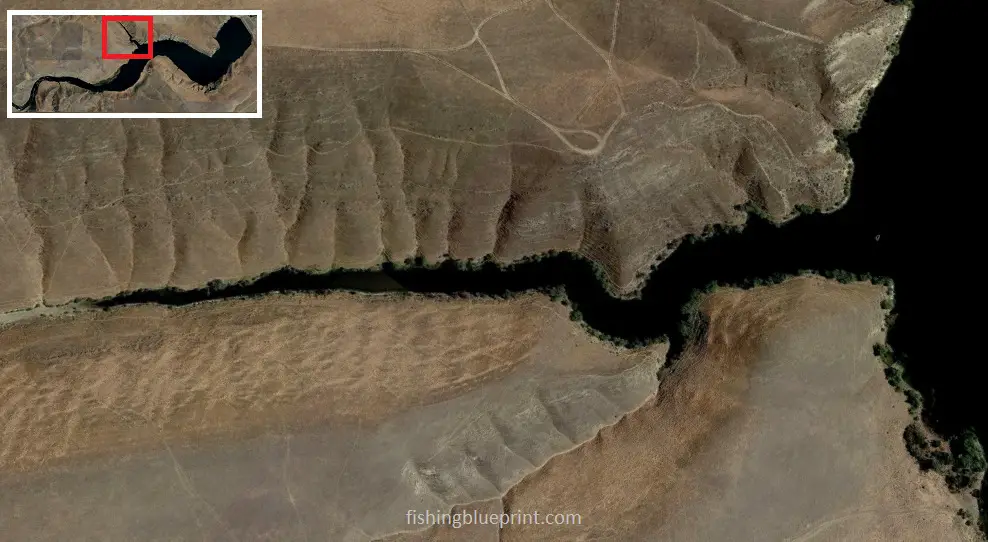 This section features a long creek with steep rocky banks. 
The banks are lined with brush and standing timber. Below that, it's characteristically very steep and made from large chunk rock to boulder-size substrate.
Naturally, crawfish, bluegill, minnows, and shad seek shelter in this area.
It's strongly recommended to focus your efforts on cuts, and natural points the vegetation and trees will create. 
Then scan that areas that have drop offs, ledges and boulder piles near the creek channel
The vegetation, flooded brush, and standing timber should be picked apart with a Texas rigged creature bait or a flipping jig. 
Other effective baits for this area include: topwater baits, buzzbaits, crankbaits, soft plastic swimbaits, spinnerbaits, and underspin jigs when the bass are aggressive.
If the bass are timid, then drop shot, tube, Ned rig, Neko rig, Mojo rig, and football jigs all work really well.
Located: midlake
Structural features: long narrow creek channel, steep rocky bank
Best species to target: striped bass, largemouth bass, catfish, crappie
Most effective way to fish this spot: boat, kayak, shoreline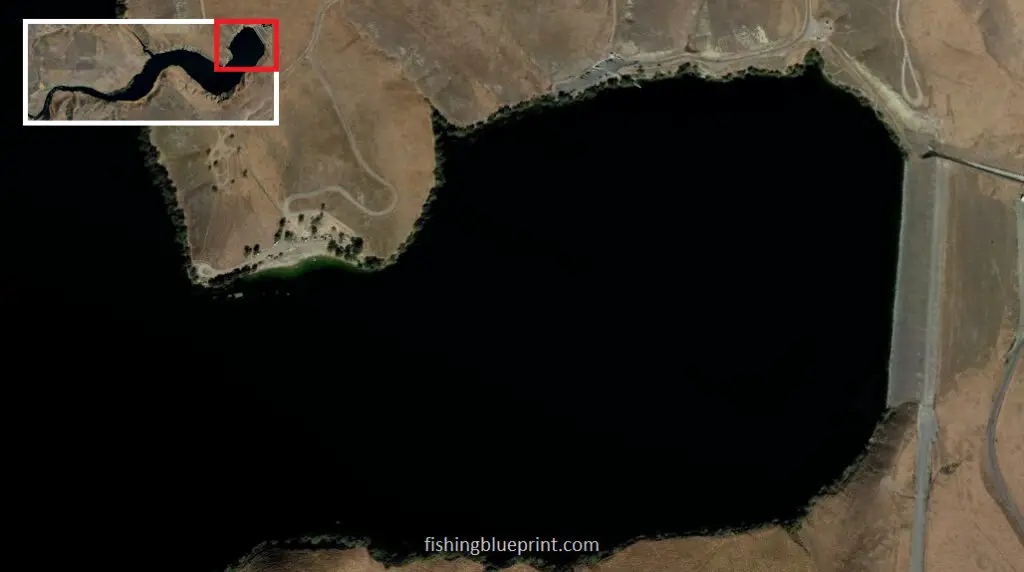 Fishing just along the dam can be outstanding if you're trolling for striped bass or trout.
This section of the lake can get very windy. And even with the best trolling motor the wind can quickly blow you off your spot which will significantly decrease your chances of catching a fish.
That is why we strongly suggest buying a quality drift sock. For those who don't know, a drift sock is like a parachute for the water. If it's breezy to windy, you need to slow your drift otherwise your lure will not be in the strike zone long enough to catch a fish.
By the way, we found a really good quality drift sock made by Mythik Outdoors, and best of all they're sold on Amazon.com. Go here to learn more about drift socks and read the reviews from actual customers.  
For striped bass, trolling fast-moving baits, such as minnow-style crankbaits, spinnerbaits, umbrella rigs, and swimbaits perform well here, especially in breezy conditions.
If you're fishing from shore, tie up a Carolina rig with a 1-inch chunk of frozen anchovy or chicken liver works great. 
For trout, some of the effective baits for this area include: a fish attractor (ie: flasher or a dodger), trolling umbrella rigs, soft plastic swimbaits, spoons, inline spinners, Rapala minnows, flatfish, and wedding ring spinners. 
Oh, before I forget, did you know that there is an article about how to troll for trout the right way? Go here to find out more. 
Located: east lake
Structural features: dam structures, steep rocky bank
Best species to target: Striped bass, trout, largemouth bass, catfish, crappie
Most effective way to fish this spot: boat, kayak, shoreline
What Kind Of Fish Are In Los Banos Reservoir?

California Department of Fish and Wildlife grows and stocks local lakes and reservoirs like this lake with Rainbow Trout.
Due to this lake being relatively unpressured, deep, and colder, and most other desert reservoirs, the stocked trout do very well. 
Furthermore, trout are produced in local fisheries, they are healthy and have no limit on the amount of trout that can be consumed.
Typically trout are stocked frequently, however, it can vary. 
Sometimes you'll read this lake has steelhead trout, but no rainbow trout, or visa versa… 
This can be confusing for a lot of people. Are rainbow trout and steelhead trout the same?
Short answer, they are nearly the same species.
But, if you have ever wondered, what is the real difference between a rainbow trout and a steelhead trout? We wrote a definitive report called, "What's the Difference Between A Rainbow Trout Vs Steelhead".  Click here to read it, so you can end the confusion once and for all. 
General Trout Details
Spawn: March-May
Food: insects and crustaceans. 
California State Record: 27 lbs 0 oz. Caught 10/02/2005 in Lake Natoma.
Table Quality: Depending on the fishes diet, the meat can be white to orange-red in color. The meat is firm, flaky, and is considered excellent eating.
Angling techniques:
Worms

Salmon eggs

Powerbait

Corn

Cheese

Marshmallows

Spinners

Spoons

Flies

*The number one key to successful trout fishing, is to use light line (2 to 6 pound) and small hooks (10-14 sizes), and small sinkers
On a Side Note: Tips For Trolling for Trout, King Salmon, or Kokanee
If you have access to a boat or kayak, try to put as many lures in the water as possible (obviously, check local laws, regulations, and restrictions, as well as knowing if certain locations have limits) and as far away from the boat as feasible.
Some utilize planer boards and even down riggers to keep the lines away from the boat.
Here's where a smart professional fishing-guide can and will hook you up with some of the biggest, toughest-fighting fish you'll ever encounter.
Having high-quality electronics aids in establishing the depth at which fish are continuously feeding, as well as which food source is being consumed the most frequently.
If you examine the shoreline's structure along with using your fish finder, study the underwater topography of the lake.
If you notice a cliff, it's likely that the water at its base is deep. 
If you observe a chain of islands or exposed main lake humps, there's a good chance there's a shallow shoal or channel between them.
Trout prefer drop-offs, channels, and ledges, so you'll want to troll parallel to these locations rather than over them. 
If you stumble upon a place and catch a trout, there's a good chance there are more.

Luckily there is an in-depth report that you can access, called How To Troll for Trout [A Beginner's Guide], you'll learn all the special tips and strategies many of the fishing guides will keep to themselves. Click here to learn more, so you can extend your fishing season all year long.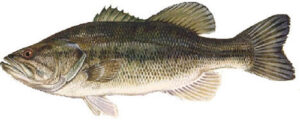 Largemouth bass is a carnivorous member of the sunfish family.
California grows some MONSTER bass.  At any time you could hook into a bass that could be your all-time personal best.  
In general, if the water clarity is clear to a slightly stained lake. Meaning finesse techniques (like drop shot fishing), small lures (like football jigs), and thin diameter line gets you the most bites when the wind is calm. 
On the other hand, if the water is moderately stained or murky, then you need to choose darker lures. This also means you can get away with using thicker diameter line.
Since the 1980's this lake has been stocked with Florida-strain largemouth bass. Bass fishing in this lake is not as popular as trout or salmon fishing. Luckily, you can still catch a giant bass by lobbying large swimbaits for glide baits in trout patterns. 
Once your arm gets tired you can still catch a ton of fish by throwing a drop shot rig, small crankbait, or dragging a Texas rigged Senko around a fish attracting structure.
If that doesn't catchem, you can switch to either a drop shot rig or a Neko rig and target points, boulders, or channel swings. 
Read more: Beginner's Guide To Bass Fishing Basics – Tips, Secrets & Things To Avoid
General Largemouth Bass Details
Spawn: Spring, March-May
Food: Shad, minnows, small trout, small salmon, bluegill, perch, crayfish
California State Record: 21lbs 12 oz. Caught in 1991 in Castaic Lake at the main boat ramp.
Table Quality: Decent. Firm white meat. 
Angling techniques: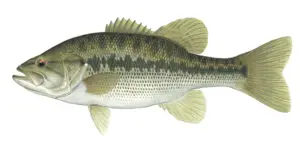 Spotted bass is a cousin to a largemouth bass and shares some similarities and differences. 
Both are extremely hard fighters and very fun to catch. 
A spotted bass' jaw does not reach over its eye line. The jaw of a largemouth bass is longer and extends over the eye line.
On a spotted bass, the dorsal fin is clearly attached and has a mild slope. The dorsal fin of a largemouth bass is separate, or nearly so. This is most likely the most important difference between the two species.
A connected irregular dark lateral line runs along the side of a Spotted Bass. There is no discernible lateral line in largemouth bass.
Drop shot, tubes, Ned rig, Neko rig, and Mojo rig (which is a modified split shot rig that won't damage your line) around fallen trees or rock piles. Senko's along with peanut butter and jelly colored jigs are a great color all year round. 
General Spotted Bass Details
Spawn: March-May
Food: fish, crustaceans. 
California State Record: 11 lbs 4 oz. Caught 2/12/2017 in New Bullards Bar Reservoir.
Table Quality: Similar to a largemouth bass it's firm, white, flaky, mild-tasting
Angling techniques:
Streamer flies. 

Live baits: minnows, hellgrammites, and crayfish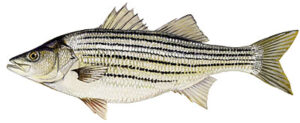 Commonly known as "stripers", striped bass travel into freshwater streams to reproduce, yet they are saltwater natives.
Most landlocked striped bass will grow to an average size of 12-20 inches and weigh 1-3 pounds. However, some striped bass can grow to become enormous and can weigh as much as 70+ pounds! 
Because their eggs need to move in order to hatch, stripers prefer freshwater rivers and streams as spawning places.
Once a lake or river is dammed off, the area is often inundated by landlocked stripers.
One great example of this is the striped bass that are found in the Colorado river lakes near the California-Arizona border. The river was a key spawning habitat before dams were created, and many giant stripers have come from these waters.
When targeting stripers, focus the majority of your fishing on the deepest water the lake has to offer. Stripers are typically nearby if you can find schools of shad.
It's strongly recommended you invest in a good fish finder/ sonar unit. Bait fish will appear as a clump of tiny dots suspended in the water column.  Additionally, striped bass will appear as larger arcs below or near the school of shad.  If you see striped bass near the school of shad you need to fish it.
Stripers may be caught on a variety of baits such as minnow baits, jointed crankbaits, umbrella rigs, or swimming spoons at proper depths when the baitfish are suspended over the deep water.
If you notice any surface feeding action, using topwater baits such as walking baits, or surface prop baits such as whopper ploppers make fishing an absolute blast. 
Jigging spoons perform insanely well when the stripers are deep.
Striped bass can often be found in medium to deep water coves and secondary lake arms. One of the first places to find striped bass is to look at your fishing map and find distinct changes in depth such as drop offs or river channel swings.
Striped bass can always be caught using live bait, cut bait (such as frozen anchovy, shad, shrimp, or squid – yep even in lakes), as well as chicken livers.
Lastly, trolling is another great approach to catch stripers. Use larger sizes of flashing lures. Stripers may be caught on a variety of baits such as minnow baits, jointed crankbaits, umbrella rigs, or swimming spoons
General Striped Bass Details
Spawn: April – mid-June in flowing water, current or rivers
Food: Shad, dead or alive. 
California State Record: 67 lb 8 oz. 45.25 in. O'Neill Forebay. Hank Ferguson, Soquel 5/7/1992
Table Quality: The meat is excellent. It's firm, flaky and white. There is a red lateral line that must be removed otherwise it gives off a strong "fishy" taste. Otherwise, these make excellent fish fry meals.
Angling techniques:
Frozen shad or anchovies as "cut bait"

Small soft plastic swimbait

Spoons

Streamer flies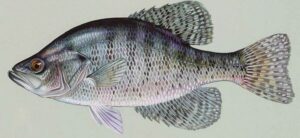 If you like crappie fishing, this lake is filled with them. 
The best time to fish for crappie in this lake and other lakes similar to it is in summertime while you're night using a submerged green light. If you don't know what a green fishing light is, or if you're unfamiliar, then click this link to learn more.
Green light fishing at night in this lake is amazing. If you haven't done it you are missing out. The nights are cool and the night sky is filled with stars…
Anyway, I digress…
White crappie tend to linger over submerged brush and timber and are found in schools. The white crappie are much more tolerant in warmer water than their black crappie cousins. 
White crappie have a more "silvery" appearance and lack the dark vertical bars when compared to the black crappie.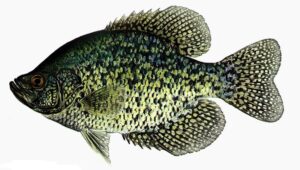 Black crappie can be described as having irregular black dots and blotches on the back and have more of a "silvery-olive" background.
Average weight of a white or black crappie in this lake is probably going to be just under a pound. 
General Crappie Details
Spawn: April – mid-June
Food: Larvae, small fish, and crustaceans. Threadfin shad and minnows make up their main diet. 
California State Record: 
White crappie: 4 lbs 8 oz. Caught 4/26/1971 in Clear Lake using minnows.

Black crappie: 4 lbs 8 oz. Caught 2/17/2021 in Clear Lake using minnows.
Table Quality: The meat is excellent. It's firm, flaky and white. 
Angling techniques:
Live minnows under bobbers

Crappie jigs

Crappie tubes

Silver spoons

Spinners

There are four species of catfish in California, the blue catfish, bullhead catfish, channel catfish, white catfish.   
Catfish are predatory animals and scavengers. Some can get very big, while others remain small. They tend to spend most of their time on the bottom of the lake versus swimming higher in the water column suspended. 
Catfish can have up to 8 whisker-like barbels by their mouths to help them detect food. 
Blue catfish can get very big. They can weigh more than 100 pounds and grow to around 5 feet long. They have 8 whisker-like barbels by their mouths. They prefer larger cut bait and live bait 
Conversely, bullhead catfish tend to be smaller and will weigh on average about 1-2-pounds, but can grow to around 4-5-pounds. 
Channel catfish weight will range from 0.5-to-15-pounds in this lake, however the average weight will be between 1-4-pounds. 
The smallest of all catfish in North America is the white catfish. These catfish are considered rare by anglers' standards. They average 1-2 pounds and will grow to only about a foot.
All species prefer warmer coves, but can also be found scavenging near the marinas, or around the dam.  
All can be caught with live bait, cut bait or dough bait. Some of the best baits you can use are chicken livers, hotdogs, anchovies, mackerel or sardines, catfish stink-bait/dough baits, or even night crawlers. warm coves or near the dam. 
General Catfish Details
Spawn: March-June
Food: Carp, bluegill
California State Record: 
Blue catfish –  72 lbs 14 oz. Caught 4/22/2003 in Colorado River (Riverside).
Bullhead catfish – 4 lbs 8 oz. Caught 10/7/1993 in Trinity Lake.
Channel catfish –  53 lbs 8 oz. Caught 9/22/2008 in San Joaquin River.
White catfish –  22 lbs 0 oz. Caught 3/21/1994 in Land Park pond (Sacramento).
Table Quality: Soft white meat. In the summer the meat will taste muddy.
Angling techniques:
chicken liver

hotdogs

stink bait

small live bluegill, sunfish, or perch

Frozen cut bait; anchovies, mackerel or sardines.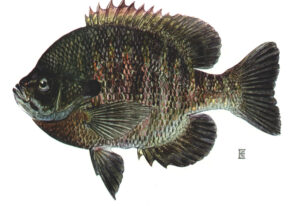 Also known collectively as "panfish" or "bream", these small fish are both predators and prey. They fulfill a mid-tier predator role in the ecosystem. 
Panfish are highly aggressive and eat minnows, bass fry (newly hatched baby bass), and insects. 
The bluegill has teal-blue coloring on the bottom portion of the chin and gill plate. It also has a solid black opercula flap just behind the gill plate.
Fun fact: The oldest reported age for a bluegill is 10 years.
With the exception of appearance and size, the redear sunfish is quite similar to the bluegill. The dorsal fin of the redear sunfish features tiny vertical bands that go downward. It has a black dorsal color and a yellow-green ventral tint. The male's operculum has a cherry-red edge, while the female's has an orange coloring.
These panfish are found on the shoreline and prefer nearby structures. They are incredibly aggressive and will quickly attack anything that looks like it could be eaten. Due to their aggressive behavior, they are one of the easiest fish to catch and are a great way to introduce someone to fishing.
General Bluegill/ Sunfish Details
Spawn: April and May
Food: Small fish and insects
California State Record: 
Bluegill – 3 lbs 14 oz. Caught 6/22/2008 in Rancho Murieta Reservoir.
Sunfish (red ear) – 5 lbs 3 oz. 6/27/1994 in Folsom South Canal (Sacramento) 
Table Quality: Firm, white meat 
Angling techniques: 
Worms

Dough balls

Slim Jim sausages pieces on a small hook (not lying… it really works)

Small spinners

Trout flies
Boat Ramps at Los Banos Reservoir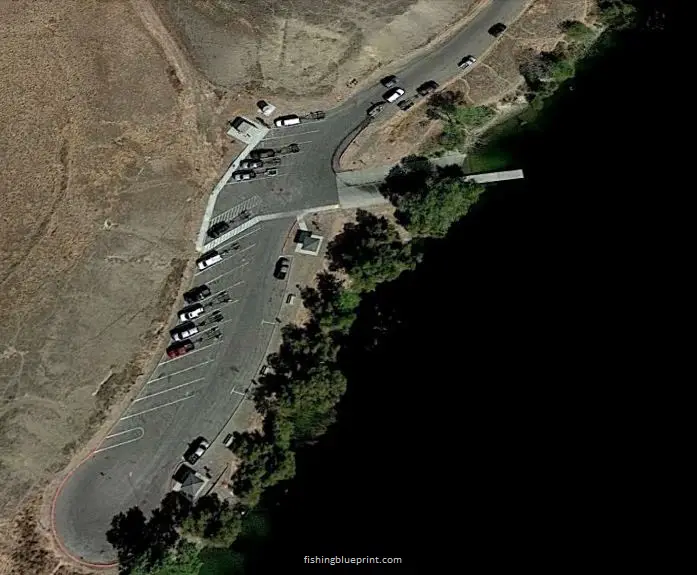 Location: north side near the dam
Lanes: 2
Groceries available: no
Gas: no
Bathrooms: yes
Showers: no
Electric: no
Camping nearby: yes
Places to Tent Camp Or RV Camping At Los Banos Reservoir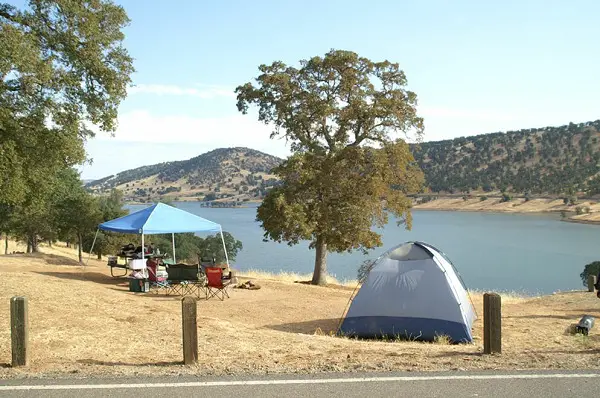 Los Banos Creek Campground
31426 Gonzaga Road
Gustine, CA 95322
Telephone: 209-826-6393
Reservations: parks.ca.gov
Operating Hours

Year Round Hours:
6am-Sunset

Camping:

check-in 2:00 pm
check-out noon

"Fourteen undeveloped camping sites are located along the shore of Los Banos Creek Reservoir. Most sites have a shade ramada; all camp sites have a concrete picnic table and stove. There is a beach area located directly in front of the campground that is available to campers until sunset and day users are able to access the beach area from a short trail that starts in the day use parking lot. There is no drinking water available. Chemical toilets are available. Day use parking is prohibited in the campground.", per parks.ca.gov.
Tackle Shops Near Los Banos Reservoir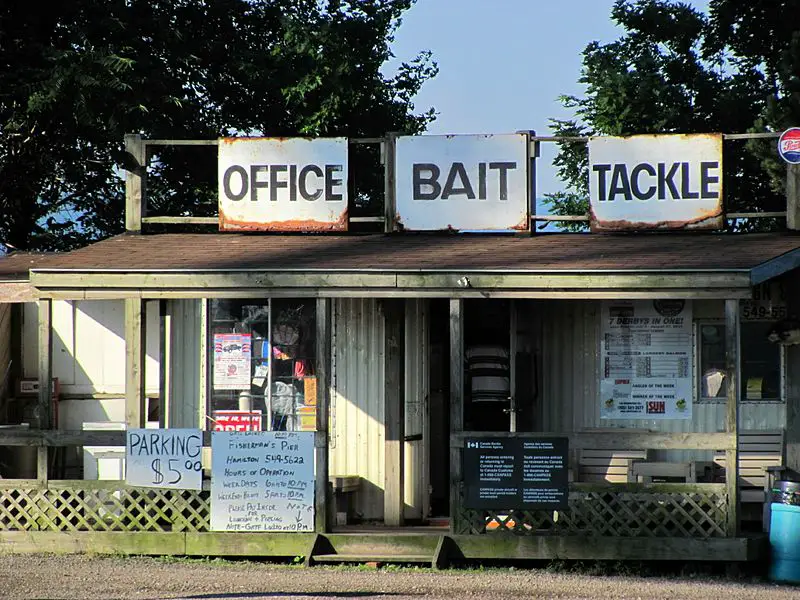 Main Street Market Live Bait and Tackle
13301 CA-33, Gustine, CA 95322
Located in: Santa Nella RV Park
Walmart Supercenter
1575 W Pacheco Blvd, Los Banos, CA 93635
(209) 826-9655
Other Activities You Can Do At Los Banos Reservoir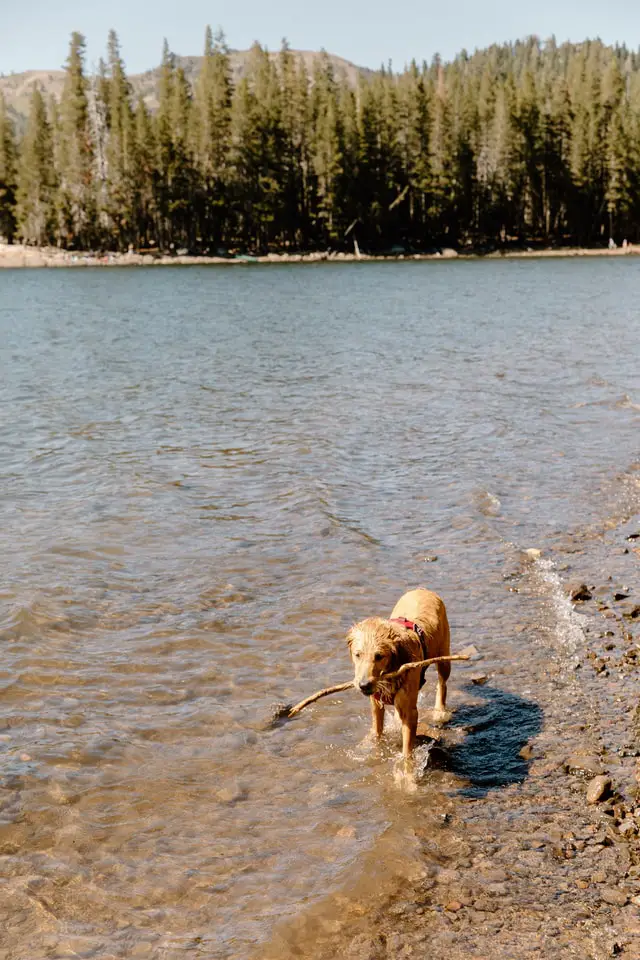 Fishing is not the only thing that brings people to the beautiful body of water. Here's a list of other things you can do!
Biking

Bird watching

Boating

Skiing

Kayaking

Canoeing

Sailing

Swimming

Camping

Horseshoes

Picnicking

Hiking

Gentle walking trails

Nature photography trails

Wildlife viewing

Mountain biking

Stargazing

and most importantly… relaxing.
Other California Related Fishing Articles
Accessories You'll Need
Fishing Rod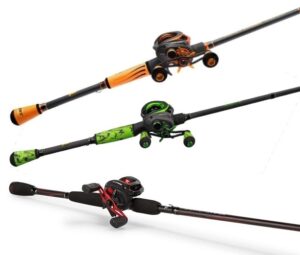 Rod –The popularity of fishing is growing and people are becoming much more conscious of different rods that can help them.
Fishermen want the best technique-specific rod for the money.
Luckily, the report I wrote provides you with detailed information in order for you to make buy the rod for the money, and more importantly which rods to avoid at all costs.
Fishing Reel
Reel – Having the correct reel to match with your rod is just as important.  A good reel should be light and have a buttery smooth drag. There are several great reels on the market, but I recommend the Daiwa Tatula SV/TW baitcasting reel. It's a great reel packed with great features. So much so that it could easily be priced in the mid $200 range.
Fishing Line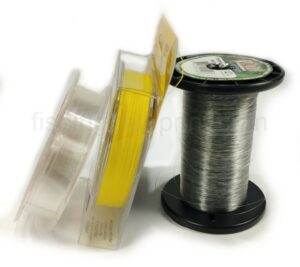 Fishing Line – Having a good line is just as important as having a good rod. I recommend fishing with a good fluorocarbon line. Furthermore, it's super sensitive because it has little to no stretch, and underwater it's invisible to the bass!  If pride or money is on the line I would use Sunline Sniper FC.
Fishing Lures & Baits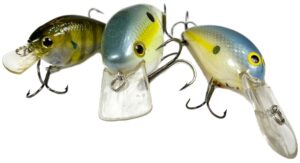 Fishing Lures – It's pretty hard and darn near impossible trying to catch a fish without using some sort of lure or bait.  More importantly these baits you should never forget at home or it could lead to a horrible day on the water
Tackle Bag
Tackle Bag – You can't carry all your gear in your pockets, so you need a reliable tackle bag to transport it. I wrote a complete review guide, Best Tackle Bag for Fishing, check it out by clicking here.   But if you don't have the time to read the full guide then let me tell you I recommend the Lunker Bag by KastKing.
Sunglasses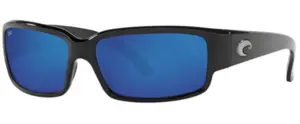 Sunglasses – Do you find yourself fishing in variable light and water conditions? Fishing in open water? Fishing in the bright hot sun? Then, only to leave the lake with eye strain and a splitting headache?
If so, I strongly recommend investing in a pair of Costa Sun Glasses. Thousands of anglers, charter guides, and tournament professionals put their trust into Costa, and so should you. Here's why…
Costa's co-injected bio-based nylon frame material is robust and durable, as well as extremely comfortable to wear for all-day use. TR-90 nylon is an excellent material for sports and performance frames since it is heat and cold-resistant.
Costa builds their glasses with class-leading technology. Their 580G glass lens sets them apart from the competition. These lenses are ideal for long days on the lake or sea since you won't have to worry about scratches on the lens when you wipe the saltwater off. Needless to say they're Costa's most durable lenses.
Anyone who spends time outside, especially on the lake, needs polarized lenses. However, not all polarized sunglasses are the same. Costa is 99.9% polarized, giving it the most effective possible in blocking reflecting glare, and minimizing eye strain and headaches.
Sunscreen
Sun Screen – Skin cancer is a very real threat and it's only getting worse. That is why you need a powerful sunscreen that is personally used and endorsed by hundreds of dermatologists from around the world. 
That is why you should put your trust in Neutrogena Sheer Zinc Sunscreen. The state-of-the-art Purescreen Technology absorbs, reflects, and scatters harmful sunrays in this specially designed water-resistant sunscreen lotion – and it's created with 100 percent organically derived zinc oxide. Not some test tube concoction the other competitors are trying to sell you. 
Neutrogena's sheer body sunscreen lotion is fragrance-free, paraben-free, phthalate-free, dye-free, and chemical-free. Dry-Touch technology aids in the non-greasy drying of this thin sunscreen.
For effective protection against the sun's damaging rays, this hypoallergenic, non-comedogenic, and oil-free lightweight sunscreen is the number one dermatologist-recommended suncare brand.
This zinc-based sunscreen lotion has received the National Eczema Association Seal of Acceptance and is mild enough for sensitive skin. It is suited for everyday use.
Fishing Pliers
Fishing Pliers – Nothing will ruin a day quicker than getting a hook embedded in your hand, or worse your eye.  This tool is more than simply a pair of pliers; it's jam-packed with functionality.
It's not only a pair of pliers is a lure tuning tool, a split shot crimper, and a side cutter for cutting tiny wire leads and hooks.
The split ring tool on the nose makes replacing or upgrading hooks in the field a breeze. Soft grip handles provide a comfortable and secure grip. With an adjustable hand lanyard to hold them tight, the leaf spring opens the pliers for one-handed usage.
That's why I always recommend having good set-up pliers that won't rust and won't slip out of your hand.  I recommend the new & improved Rapala Fisherman's Pliers.
Landing Net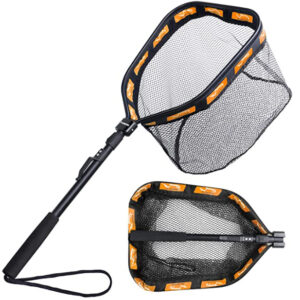 Landing Net – As you are reeling in that monster fish, you don't want to injure yourself or knock the fish off the hook by trying to grab it.
The PLUSINNO floating landing net is designed with foam padding on the hoop and provides buoyancy for fishermen. Now, If the net is dropped or blown overboard, the floating design makes it simple to retrieve – so you won't have to be concerned about losing it! The rubberized net cannot be snagged. It keeps the fish safe for catch-and-release, and the non-absorbent covering avoids waterlogging and odor absorption in the net.  It's collapsing design allows for easy storage.
That's why I recommend a dependable telescopic landing net.
Fishing Weight Scale & Culler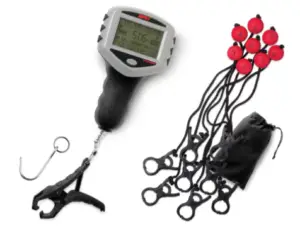 Fishing Weight Scale – Whether you're going to keep your catch or just take a photo of it and brag to your friends it's important to have an accurate scale. The Rapala Tournament Model Touch Screen Scale makes weighing and logging your catch easier and more convenient. The large digital scale has a lot of functions and is easy to use. simply keep track of your current catch and its place in your overall weight. To see the weight, just suspend the catch from the heavy-duty composite clamp or the accompanying stainless steel hook.  Adding the important details to your catch couldn't be easier – simply input your catch's weight and tap on one of the eight storage places. The culling process makes it simple to identify fish that should be released for the greatest overall weight.
I recommend a Rapala Tournament Scale that has a large LED display like this one fishing scale here.
Fishing Scissors
Fishing Line Scissors – Designed with sharp serrated cutting edge and oversized finger and thumb holes, these scissors actually grip and hold braided line for easy non-slip cutting.
These heavy-duty scissors are top-notch and are razor sharp for effortless cutting. The stainless steel construction and large finger holes allow ease of use – even for guys with big hands!
If you're looking into quality fishing line scissors that can fit in your pocket, fishing vest, or fit comfortably in your jeans, these are the scissors you want. Many anglers like yourself use them to cut braid, mono, and even abandoned fishing lines that your lures have gotten stuck in.
In summary, this is a good investment for a serious fisherman.
Fishing Hat
Wide Brim Fishing Hat – Nowadays, you have to protect yourself against the sun's harmful rays.  That's why I recommend the SA Straw hat. It fits any size head and it feels really comfortable.  Now you can keep the sun off your face while you enjoy your outdoor activities with UPF 50+ sun protection. Rest assured these lightweight and stylish hats give you 360-degrees of sun coverage. Both men and women can wear these hats.  As an added BONUS, these hats also include three face shields for UPF neck protection, which protects your skin from dangerous UV rays.
This hat is well worth the money, and the craftsmanship is excellent.
Fishing Sun Shirt
Sun Shirt For Fishing – Don't stop at only getting head protection, you also need to protect your chest, back, arms, and torso. According to the researchers finding skin cancers on the shoulders and forearms rank within the top-5 locations to get skin cancer.  That's why the UV protective PFG Fishing Shirt by Columbia is strongly recommended.
Nowadays, it's so important to be safe at all times. Omni-Shade helps prevent sunburns and long-term skin damage by blocking UVA and UVB radiation. UV absorbent yarns and a tight weave architecture prevent the whole spectrum of damaging UV radiation. This is the finest in outdoor moisture control technology. Omni-Wick technology absorbs moisture from the skin and transfers it to the fabric, where it spreads throughout the surface and evaporates rapidly, keeping you cool and your clothes dry.
I'm 6'0″ and 200 pounds, and I wear size XL. I ordered a size L and it fits well. Darker shirts provide a more subdued appearance. FYI.
More articles just for you...
Crazy Fishing Laws That Will Blow Your Mind! #7 is INSANE! Strange Fishing Regulations and Laws As silly as hook and rod limits may seem,
Read More »