Map of Arizona Fishing Locations
Are you trying to find out exactly where to go fishing in Arizona, but finding that endlessly looking at Google Maps is just too much to handle?  We all know that you won't catch any fish if you're fishing at a bad location.  But what almost no one wants to tell you is where all the best locations are at. Worst of all you can spend countless hours looking at maps just to find out you wasted 3,4 or 5 hours or more! If you're like the rest of us, we know enough about fishing when we're at a good spot chances are we can catch a fish, but that can't happen if you don't have the insider information that someone is willing to share. 
That's exactly why I made this map for you.  Like you, I was once in your shoes struggling to find somewhere that I can fish in Arizona.  But all that is going to change…
Below, you're going to be given an interactive map so you can quickly eliminate all the worthless spots and concentrate on the locations that really produce.  Use this map and you are good to go. Happy fishing!
WARNING:  There's a lot of information about this subject you'll probably want to come back to. No one expects you to remember all these tips. We know your time is precious, so we really tried to over-deliver in value for you. Additionally, we frequently update reports like this, so you'll want to stay up to date with any changes or additional tips we include for you. 
We found that the easiest way to save and bookmark this report so you can come back to it later is to share it on your favorite social media platform, especially if you use your phone to get important tips like the ones in this report here…
Click on your favorite social media buttons to remember this page now!
FAQ
How many lakes are in Arizona? 
Many people wonder, does Arizona have a lot of lakes?  Surprisingly, Arizona has 128 lakes and 5 large rivers it can boast about, according to VisitArizona.com. Most of the lakes are managed by the Arizona Game & Fish Department, while others are managed by the U.S. Department of Forestry. 
Are there natural lakes in Arizona?
Yes, Arizona has two of them. Mormon Lake near Flagstaff and Stoneman Lake boarding Sedona. Due to Arizona's dry climate most of the time these lakes are dry.  Of the lakes you can see resulted from damming rivers and runoff water to form reservoirs. 
What is the clearest lake in Arizona?
While difficult to measure, Lake Powell has to be the clearest lake in Arizona. It's remoteness and continuous current of the Colorado River make this lake clean and incredibly clear.
There are other elements that will govern a lake's water clarity. Factors such as river and stream run-off, wind, boating and even the type of soil at the bottom of the lake can determine a lake's clarity. 
Read more: Water Clarity Guide for Bass Fishing [Blueprint Revealed]
Can you live on a lake or river in Arizona?
Yes, can.  Lakes such as Lake Pleasant, Lake Havasu, Martinez Lake, and many of the White Mountain lakes offer waterfront properties.  Even different areas of the Colorado River you can call home. 
Read more: Top 20 Best Places To Fish In Arizona
What's the deepest lake in Arizona?
The title of the deepest lake in Arizona goes to Lake Mead. It has a maximum depth of 589 feet.  Lake Powell comes in at a close second place with a recorded depth of 560 feet. Then at third place is Roosevelt Lake with a maximum 349 feet.
Where is the best trout fishing in Arizona?
That's a tough question to answer. Arizona has tons of places to trout fish. You can fish for trout at a great location relatively close to an urban area such as Show Low Lake or you can travel off the beaten path to somewhere like Lees Ferry. 
Want more? Bottom line is, if you're serious about learning all the best places to fish for trout in Arizona as little as 15 minutes, even if you can't go anytime soon. Then you need to check out this additional report: Best Trout Fishing Destinations in Arizona (Voted by Local Anglers!)
What is the best bass fishing lake?
We ran a poll and the best pure bass fishing lake was Alamo Lake, but if you want to catch a giant bass Saguaro, Canyon, or Roosevelt is going to be your best bet.  
Luckily, those are not the only lakes to fish for bass!
By the way, if this peaks your curiosity, then you'll LOVE what I'm going to tell you next! Why? Because if you really learn about all the best lakes and rivers to fish for bass then you must check out this free report: Best Bass Fishing Lakes in Arizona (Voted by Local Anglers!)
What is the best time to fish in Arizona?
The best time to fish would be at sunrise and sunset.  It's highly recommended you arrive 1-2- hours before sunrise or sunset and fish until 1-2-hours after sunrise or sunset.   You can definitely catch fish during the middle of the day but it much harder. 
Is it legal to fish in Arizona canals?
Yes, you can fish SRP canals.  However not all canals are owned or operated by SRP, making the canals potentially illegal to fish.  Below You can check here to see a list of canals you can fish. 
Other Arizona Related Fishing Articles
Accessories You'll Need
Fishing Rod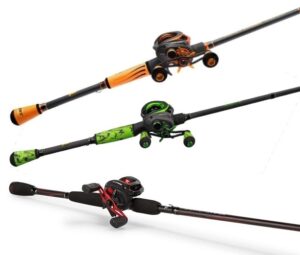 Rod –The popularity of fishing is growing and people are becoming much more conscious of different rods that can help them.
Fishermen want the best technique-specific rod for the money.
Luckily, the report I wrote provides you with detailed information in order for you to make buy the rod for the money, and more importantly which rods to avoid at all costs.
Fishing Reel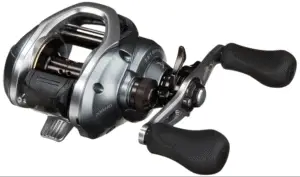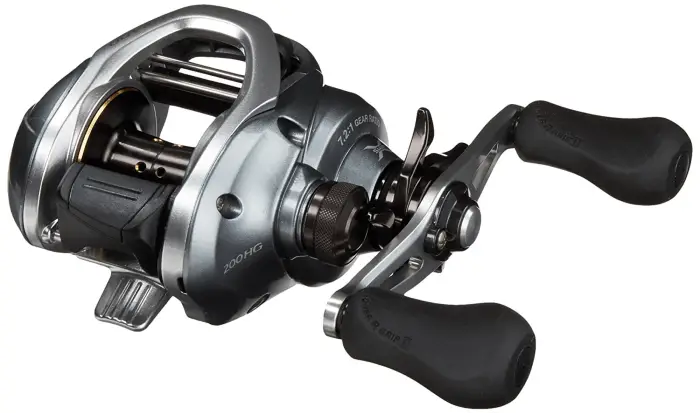 Reel – Having the correct reel to match with your rod is just as important.  A good reel should be light and have a buttery smooth drag. There are several great reels on the market, but I recommend the a quality Shimano  baitcasting reel. It's a great reel packed with great features. So much so that it could easily be priced in the mid $200 range.
Fishing Line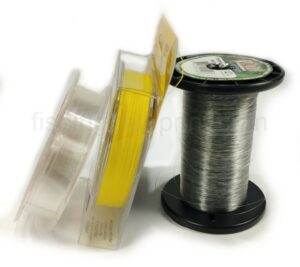 Fishing Line – Having a good line is just as important as having a good rod. I recommend fishing with a good fluorocarbon line. Furthermore, it's super sensitive because it has little to no stretch, and underwater it's invisible to the bass!  If pride or money is on the line I would use Sunline Sniper FC.
Fishing Lures & Baits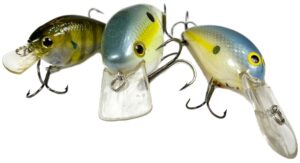 Fishing Lures – It's pretty hard and darn near impossible trying to catch a fish without using some sort of lure or bait.  More importantly these baits you should never forget at home or it could lead to a horrible day on the water
Fish Finder
Finding lunker bass has never been easier when using a fish finding sonar unit.  Packed with additional features to make your day on the water even easier.  Maps that can plan your day or help you find your way back even in the darkest of nights. Bright bold numbers and letters to make reading the maps easy even in the brightest of days, and colors that pop and make it quick and easy to identify fish. 
If you have a boat, kayak, canoe, or float tube, you need a fish finder. 
Here's our choice for the best fish finder between $299-$800:
Humminbird HELIX 7 CHIRP MEGA SI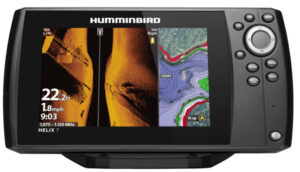 It has all the features for any serious fisherman whether you're an avid weekend warrior, or a tournament angler. This has all the bells and whistles you're looking for. 
>> Click HERE to Read The Reviews About Humminbird HELIX 7 CHIRP MEGA SI now
Here's our choice for the best economic fish finder:
Garmin Stryker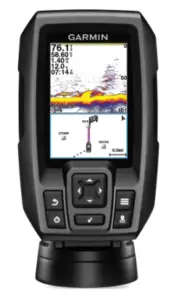 While others look for bites, your fishfinder and GPS plotter help you reach your daily limit. You can mark preferred docks, ramps, and hotspots to easily return to them later and even share waypoints.
Click HERE to Read The Reviews About Garmin Stryker now!
Life Vest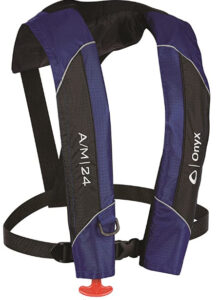 According to Statista, "In the United States, 658 people died as a result of boating accidents and 2,641 people were injured in 2021."
And it gets even worse… The National Safe Boating Council reported, "Where cause of death was known, 81% of fatal boating accident victims drowned."
And if that's not enough the incidence of deaths has climbed dramatically in recent years.
So if you're on the water you NEED to wear your life vest. Protect you, your friends, and your families lives by wearing a life vest every time you're on the water.
I recommend the ONYX PFD. It's comfortable for all day use and there is lots of room for the air to move around so you won't get sweaty.
>>Click HERE to read all the reviews actual customers!
Sunglasses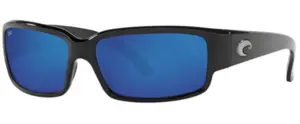 Sunglasses – Do you find yourself fishing in variable light and water conditions? Fishing in open water? Fishing in the bright hot sun? Then, only to leave the lake with eye strain and a splitting headache?
If so, I strongly recommend investing in a pair of Costa Sun Glasses. Thousands of anglers, charter guides, and tournament professionals put their trust into Costa, and so should you. Here's why…
Costa's co-injected bio-based nylon frame material is robust and durable, as well as extremely comfortable to wear for all-day use. TR-90 nylon is an excellent material for sports and performance frames since it is heat and cold-resistant.
Costa builds their glasses with class-leading technology. Their 580G glass lens sets them apart from the competition. These lenses are ideal for long days on the lake or sea since you won't have to worry about scratches on the lens when you wipe the saltwater off. Needless to say they're Costa's most durable lenses.
Anyone who spends time outside, especially on the lake, needs polarized lenses. However, not all polarized sunglasses are the same. Costa is 99.9% polarized, giving it the most effective possible in blocking reflecting glare, and minimizing eye strain and headaches.
Drift Sock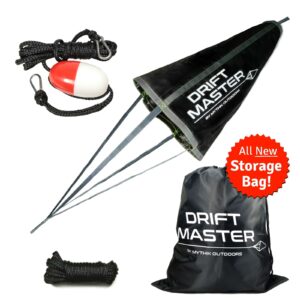 Simply speaking, a drift sock (also known as a drift anchor) is like a parachute for the water. It gives you the ability to silently troll without spooking the fish!
Anyone who fishes out of a boat, canoe, kayak, stand up paddle board, or any other type of floating vessel  should have a drift sock ready to use.
In addition to helping you catch more fish, recreational boaters also like to have 1-2 drift socks handy, just in case their motor goes out on them the drift sock will help slow their drift. This could be instrumental to allow rescuers to find that boat quickly and easily.
I strongly recommend the Drift Master Drift Sock by Mythik Outdoors.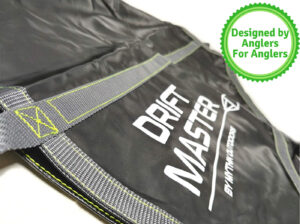 The construction is solid. Holding this in your hands gives you the peace of mind this feels durable and dependable.
I love that it's made from the gorilla-strong "RipStop" high density material, and I like that it's even paired with the high-density nylon strapping.
It's 30% stronger than other competitors who use a cheaper version of the RipStop material, so you never have to worry about his ripping.
Looking closely I can see they even triple stitched the high-tension points which is a good feature.
But best part… the Drift Master comes in a complete kit!
So get yours today and don't leave yourself adrift.
The last thing to note is the Mythik Outdoors Drift Master drift sock kits sell out fast, so make sure you get yours before they're gone!
Landing Net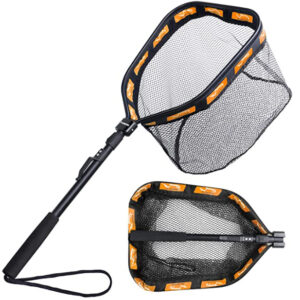 Landing Net – As you are reeling in that monster fish, you don't want to injure yourself or knock the fish off the hook by trying to grab it.
The PLUSINNO floating landing net is designed with foam padding on the hoop and provides buoyancy for fishermen. Now, If the net is dropped or blown overboard, the floating design makes it simple to retrieve – so you won't have to be concerned about losing it! The rubberized net cannot be snagged. It keeps the fish safe for catch-and-release, and the non-absorbent covering avoids waterlogging and odor absorption in the net.  It's collapsing design allows for easy storage.
That's why I recommend a dependable telescopic landing net.
Fishing Weight Scale & Culler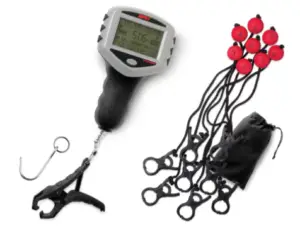 Fishing Weight Scale – Whether you're going to keep your catch or just take a photo of it and brag to your friends it's important to have an accurate scale. The Rapala Tournament Model Touch Screen Scale makes weighing and logging your catch easier and more convenient. The large digital scale has a lot of functions and is easy to use. simply keep track of your current catch and its place in your overall weight. To see the weight, just suspend the catch from the heavy-duty composite clamp or the accompanying stainless steel hook.  Adding the important details to your catch couldn't be easier – simply input your catch's weight and tap on one of the eight storage places. The culling process makes it simple to identify fish that should be released for the greatest overall weight.
I recommend a Rapala Tournament Scale that has a large LED display like this one fishing scale here.