Finding The Best Jig Fishing Rod For The Money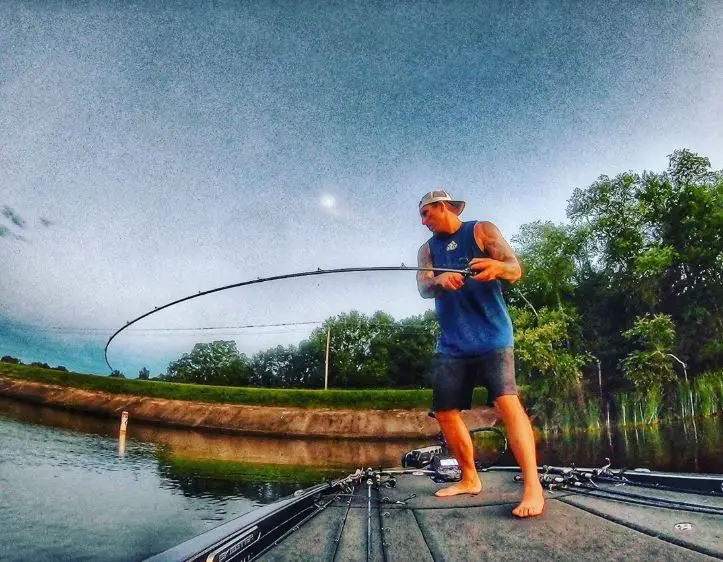 If you're looking into jig fishing or just want to get a sense of the different rods for jig fishing on the market today, then this detailed report is for you…
We're going to assist you with choosing the best jig rod for every budget and skill level.  Because there is a lot of selection to go through and to help you narrow it down, this is your guide for the best rod available in each category.
In the early days anglers like us forced to use a standard off the shelf casting rod for all jig techniques. 
But as bass fishing has been steadily gaining popularity for the last 15 years, more and more people are becoming interested in bass fishing, and with that so did the popularity of jig fishing…
This increased fishing pressure has forced companies to make different styles of jig fishing rods to help anglers catch more fish…
Soon the market was flooded with hundreds, if not thousands of choices…
This put the anglers at a disadvantage.  Some were fooled into believing that all jig fishing rods are created the same. But that couldn't be farther from the truth…
While there some companies only sell their rods to make a quick buck, other companies put their hearts into it and produce a quality jig rod they are proud to sell. 
Luckily, recent advances in technology has allowed some fishing rod manufacturers to produce some of the most sensitive rods on the market. 
This post was written to specifically help you choose which jig rod is best suited for you and your needs. 
WARNING:  There's a lot of information about this subject you'll probably want to come back to. No one expects you to remember all these tips. We know your time is precious, so we really tried to over-deliver in value for you. Additionally, we frequently update reports like this, so you'll want to stay up to date with any changes or additional tips we include for you. 
We found that the easiest way to save and bookmark this report so you can come back to it later is to share it on your favorite social media platform, especially if you use your phone to get important tips like the ones in this report here…
Click on your favorite social media buttons to remember this page now!
G.Loomis GLX Bass Jig & Worm Series Casting Rod
Sparing no expense, G. Loomis debuts their top-of-the-line jig fishing rod within their GLX Bass Jig & Worm Series Casting Rod.
The GLX Jig & Worm Rod blends technology and functionality into one seamless product…
Best Overall
Best Budget
Editor's Choice
Best Under $200
Best Punching Rod
Product
G.Loomis GLX Jig & Worm Casting Rod
Abu Garcia Vengeance Casting Rod
St. Croix Legend Xtreme Casting Rod
Dobyns Rods Sierra Micro Series Heavy Casting Rod
Shimano Expride Casting Rod
Best Overall
Product
G.Loomis GLX Jig & Worm Casting Rod
Best Budget
Product
Abu Garcia Vengeance Casting Rod
Editor's Choice
Product
St. Croix Legend Xtreme Casting Rod
Best Under $200
Product
Dobyns Rods Sierra Micro Series Heavy Casting Rod
Best Punching Rod
Product
Shimano Expride Casting Rod
#ad / Images from Amazon Product Advertising API
Best Kayak Fishing Jig Rod
Best Budget Jig Fishing Rod
Best Jig Rod For Heavy Punching
Best Telescoping Travel Rod
Selecting the best rod for jig fishing is like choosing a replacement for your arm.  Okay, maybe that's a bit over the top, but having a quality jig fishing rod will allow you to feel the smallest of nibbles while also having enough strength to fight in the largest of lunkers.
Before you commit to a jig fishing rod, you need to get to know what options are out there.  This article will provide you with the information you need to know in order to make a decision that you will be satisfied with for years to come.
We used our experiences with the products and looked over hundreds of customer reviews, watched tons of video reviews, and analyzed what the professionals and experts had to say from popular sources like BassMaster Magazine.
We scrutinized the data from the product catalog pages of nearly a dozen manufacturers, and we even tried to interview some of the company representatives to talk shop and get their take.
What Makes The Best Jig Rod For Bass Fishing?
There are many factors that go into determining what a jig fishing rod will look and feel like.  Some of those factors include practical uses as style, length, material, and sensitivity, which we will explore individually. 
Style: Casting Rod
Casting rods coupled with a baitcasting reel are the most common setups used by bass fisherman.  Not just because of the potential for increased accuracy, the casting rod is also regarded as the stronger option over a spinning rod.
Typically, casting rods are longer overall, but the handle will be shorter for better mobility in making specialized casts to get around difficult cover.  When jig fishing, you are typically fishing through heavy cover or deep water, so you need a rod that can perform under these conditions when fighting in larger fish.
Length: 7'-7'6"
It may be awkward if you are not used to using longer fishing rods, but that extra 6-12-inches can be extremely valuable in both casting and landing fish when fishing jigs.  
The only exception to the "length" rule would be for shorter anglers.  If you have concerns about using a 7'-7'6" rod, just plan on upsizing to a rod that is 6-12-inches longer than what you would typically fish crankbaits or plastic worms with.
A rod in this range will give you better casting accuracy, especially when pitching and flipping jigs into dense cover or around overhangs.  In addition, the added length will help extend your casts in open water helping cover more water quickly.
Another benefit of a longer rod is sensitivity and leverage.  The added length on a jig fishing rod provides many variations of actions and power.  The tip can be ultra sensitive to help detect bites while the rest of the rod can have the "backbone" necessary to bring in large fish.
Material: Graphite
The most sensitive as well as most common material used for making modern day fishing rods is graphite.  However, graphite covers a large span of fishing rod qualities so digging into the details is extremely important.
Just because a manufacturer lists a rod as being made from graphite does not mean it's a high end fishing rod.  Graphite fishing rods must go through precise processes refining the material with extreme heat to develop the proper power and action.   
The quality of the graphite fibers, the combination of layers, and the temperature of the furnace during the manufacturing process all determine the quality of the rod.  Higher furnace temps can produce lighter and more resilient rods, but the cost and time involved drive up the cost of the rod.
Different manufacturer's also use special designations for graphite quality, but keep in mind that these designations may not be comparable across multiple brands.
For instance, IM6, IM7, and IM8 are designators of graphite raw materials made by one manufacturer.  The higher the number, the better quality of graphite.   
Sensitivity: It's Complicated
Much like that on again, off again relationship in your wife's favorite romantic comedy, sensitivity in a fishing rod cannot be one-sided.
Buying the "most" sensitive rod available is likely going to sacrifice other factors you will need when fishing jigs.
Most manufacturers are making this compromise for you and target their rod technology to fall in the sweet spot that provides as much sensitivity as possible, but also making the rod durable enough for service.
As many fishing rods have fallen victim over the years to a truck tailgate, we're not talking durable enough to withstand this cringeworthy fate.  Standard fishing abuse is the goal… throwing the rod into the bottom of the boat, maybe accidentally stepping on it a time or two, and of course, it needs to withstand the occasional whipping that we all believe will unhang our favorite lure before finally cutting the line.   
Understanding that most of the technology is already built into the rod, the sensitivity question really comes down to a matter of feel and opinion.
Feel and preference is a difficult aspect to document, but we will break down the differences between action and power that should at least provide a better basis for evaluation across multiple rod options. 
Best All Around Jig Rod - G.Loomis GLX Bass Jig & Worm Series Casting Rod
But, why is the G.Loomis GLX Bass Jig & Worm rod the best?
It's not just any fishing rod.  It's engineered down to the molecular level to provide performance where you need it. 
G.Loomis GLX rods are not only designed to target a specific species of fish, they are specialized for individual fishing techniques.
The GLX Bass Jig & Worm Series rod is now produced with proprietary graphite blank combinations that provide a 20% lighter rod with enhanced balance and ergonomics.
G.Loomis GLX graphite blanks are well known for their strength and sensitivity, two important factors that we've already discussed.
GLX Bass Jig & Worm Series rod flat out catches you fish!
With lengths ranging from 6'8"-7'5", it's no trouble at all to find a rod that will fit your height.  
The tip actions for this series rod are also extra-fast to provide accurate casts and amazing sensitivity for feeling everything on the end of your line, but the rod powers are on the medium to heavy end of the spectrum providing plenty of horsepower for fish of any size.
Topped off with Fuji K-Frame SiC guides to reduce line friction and a proprietary reel seat give you a superior feel over most any other jig fishing rod on the market.
Finally, G.Loomis' lifetime warranty on rod blanks is one of the best guarantees in the industry and their customer service is widely known as going above and beyond.
Best Budget Jig Fishing Rod - Abu Garcia Vengeance
About Abu Garcia Vengeance Rods...
We had tested the 7-foot medium heavy rod several times before writing this article. Of the few times using it has held up relativity well. This rod is a great rod for the price, it offered decent sensitivity.
When you use this rod it's much stronger than it looks like it would be.
The rod itself is very tip heavy and feels slightly unbalanced, but overall the handles make it comfortable for all day use.
This rod would excel for someone who is on a budget and loves bank beating excursions, kayaking, and boat fishing.
On a personal note: I used to own one of these rods years ago and the top tip insert on the rod would cut into my line, making me have to re-tie almost all of my lures. Well, after talking with Abu Garcia's customer service department they have since upgraded to Titanium Oxide inserts so you'll no long have that problem.
Overall great rod for the price.
Best Runner Up Jig Rod - St. Croix Legend® Xtreme rod
About St. Croix Legend® Xtreme rods...
High quality materials and excruciating attention to detail in both design and production make St. Croix one of the top high-end fishing rod manufacturers.
Using proprietary high-modulus/high-strain SCV graphite and reinforced with super-high modulus SCVI graphite in the back end, this is the rod will you an insane amount of sensitivity, improved strength, and perfect reel seat balance that will allow you to catch fish for hours without getting the slightest bit fatigued.
Another high end feature for this rod is the Taper Enhancement Technology (TET) of the blank that provides variable curve patterns for improved action and sensitivity.
St. Croix added Daiwa's exclusive AGS carbon fiber guide system and Fuji's KG tip with Torznite ring for the tip guide.  
This rod will last you years and is well worth the investment.
Feature 1: Integrated Poly Curve (IPC) – Breakthrough advances in technology allowed St. Croix to overhaul the rod manufacturing capability to remake the "mandrel".
The mandrel is a cone-like unit which the rod is made around.  St Croix uses a smooth continuous tapering mandrel.
All others in the industry use a "stair step" mandrel.  By eliminating the "stair step" approach to rod building it creates a uniform thickness of the rod blank which eliminates extra weight and gives the rod unparalleled action. 
Feature 2:  Insanely lightweight and strong – Each rod uses an exotic carbon fiber material that give the angler a magnitude (10X) of strength with virtually no increase in blank diameter or weight.
Feature 3: Advanced Construction Resins – Fortified super resin used in every blank consistently creates rods to be 33% stronger when compared to other manufacturers who build their rods with standard resins and curing methods.
Accolades: St Croix sas won over 20+ ICAST awards.  Most recently in 2018 St Croix was awarded three Best of Show awards. St. Croix Rods claimed this prestigious honor for three of its rods in the freshwater, saltwater, and fly categories. Not an easy feat!
St. Croix also offers an industry-leading 15yr transferable warranty and superior customer service.
Made in the USA.
If you're looking for that competitive edge owning a St. Croix Legend Xtreme Jig Rod will give you that extra advantage. 
Best Under $200 - Dobyns Rods Sierra Series 703C 
About Dobyns Rods Sierra Series Rods...
Simply stated, anglers cannot say enough good things about this rod. It's incredibly lightweight and sensitive for the price.
This rod so much lighter than you would expect for a heavy duty jig rod. You can feel it has enough backbone for setting hooks on a monster bass deep in floating mat.
Dobyns Rods utilizes Kevlar wrapping and Portuguese AA Cork handles to make the rod crazy light, incredibly strong, very well balanced and comfortable for all day use.
Furthermore, Dobyns strategically scaled back on cosmetics and other non-performance areas to keep the price of the Sierra Series down, while not affecting performance.
Without a doubt, the Sierra jig rod is very light, noticeably much lighter than the Fury and much easier to detect bites
The Alconite guides will not chip, even if you're using a blood knot for leaders.
The last thing I want to say is more about Dobyns rod company as a whole than the rod… My friend who also owns several of these rods had the unfortunate experience of breaking one of them. He called Dobyns and explained what happened. He said the rep was very polite and actually could tell that person was American and could speak fluent English. And within a couple of weeks, another rod was delivered. No questions asked.
Dobyns is an amazing rod manufacturer and Grade A business operation!
If you can shell out a little more, the Dobyns Sierra casting rod is a great gift for yourself, Christmas, or Father's Day!
Best Under $175 – St. Croix Mojo Bass Rods
About St. Croix Mojo Bass Rods...
For the serious angler who demands high-performance and value the St Croix Mojo Bass casting rod gives it to you all in a single package.
In addition, anglers love St. Croix's Bass Mojo rods because of the high-modulus, high-strain graphite fiber blanks, meaning it produces a rod that sensitive, lightweight, and has outstanding durability.
Even if you have arthritis you can feel soft bites.
So those that choose not to go for top of the line rods, as this price range you can get 3 amazing quality Mojo rods for the price of one. It's not surprizing that many anglers go on to buy multiple Mojo rods!
The weight is evenly distributed and feels comfortable in your hands so you can cast all day long and not have a tired arm.
If you're a serious weekend angler, the St. Croix Mojo Bass rods are a fantastic choice for you.
Best Under $100 - KastKing Royal Select Casting Rod
About KastKing Royal Select Casting Rods...
A lot of engineering for a minimal price tag makes the KastKing Royal Select a great option for jig fishing.
Built with similar specs to Speed Demon Pro, KastKing Royal Select uses Toray 24-ton carbon matrix graphite blanks to minimize weight while maintaining strength and responsiveness.
Stainless Fuji guides give this rod a sleek look for years of corrosion-resistant performance.
Several proprietary features on this rod give it a unique feel in both the handle and reel seat.
Despite the meager price tag, this rod packs a ton of features as well as excellent quality control into a unique and specialized piece of equipment.
One other feature that is not available on any of the other rods discussed here is a parabolic taper option.  This is extremely helpful for jig fishing as you want to set the hook swiftly and then maintain pressure through the fight.
Parabolic taper means the rod bends the same throughout the entire blank instead of more at the tip and progressively becoming stiffer closer to the handle.  Definitely a difference you will be able to feel in both sensitivity and action.
Angler Summary:
High-end graphite blanks

Custom handle and reel seat designs

Parabolic Taper
Best Jig Rod For Kayak Fishing - St. Croix Mojo Yak Casting Rod
About St. Croix Mojo Yak Casting Rods...
As Kayak fishing becomes more popular, the fishing rod industry continues to create more specialized options.
Fishing from a kayak means space is premium and anytime you can buy a piece of gear that can pull double duty, it's going to be a good investment.
This rod can do just that.  A high-end fishing rod backed by St. Croix quality and technology that's capable of fishing multiple types of presentations and species.
In addition, the St. Croix Mojo Yak rod features a shorter handle and specialized Winn grips to make it easier to maneuver with a sure grip while operating at water level.
Best Jig Rod For Heavy Punching - Shimano Expride A
About Shimano Expride A rods...
The Shimano Expride A Casting Rods is the PERFECT heavy jig and punch rod. These rods are built for the avid angler who doesn't mind spending a little bit more, just as long as the rod produces, especially when money or pride is on the line.
First off, this rod feels and performs like a $400-$500 rod. But for this price… come on!
The sensitivity is sooo good.  We laughed when we were testing this rod because we would set the hook every time the jig would bump into a small rock.  You could also hear the 'tic, tic, tic' as the jig was being dragged over a shell bed.
Despite it's size, it's crazy light. If you have a GLX it's pretty close in weight.
We spoke with a Shimano rep and they said their CI4 material is the magic sauce. They say that along with they way they build the rod that material reduces weight while increasing sensitivity.
When you hook into a fish it feels incredibly strong. You could probably pull a dump truck up a hill with this rod.
If you need a true broomstick of a rod for heavy jigs or punching and you like using higher end gear, then strongly encourage you to buy one of these rods. You won't be sorry.
Never be afraid to hook into a fish deep in vegetation, get your Shimano Expride A rod now!
Is It Worth It? Jig Rod And Reel Combos?
Best Jig Rod and Reel Combo...
It makes sense to buy a rod and reel set especially if you are a beginner and really don't know the small details that come along with pairing a specific style of rod with a specific style of reel.
Sometimes manufacturers will help out these new anglers by paring their products together that can help with the learning curve.
It really comes down to a handful of questions to help you determine whether or not you are going to purchase a rod and reel set or purchase it separately… 
You need to ask yourself how much fishing experience do you have?
Do you have confidence that you can pair up the right rod to the right real? 
Are you going to use that combo for any other style of fishing.
Only you can answer those questions. If you are incredibly new, this rod and reel combo by Lew's Fishing called the Mach Crush Speed Spool SLP Combo is a great starter set.  It even won the coveted ICAST 2017 Best Rod and Reel Combo Award for that year!
Best Telescopic Traveling Casting Rod - KastKing Blackhawk II
About KastKing Blackhawk II rods...
The best telescoping rod has to go to the KastKing Blackhawk II fishing rod.
Being a relatively new player KastKing has pushed the boundaries for delivering innovative and interesting products.
This rod is ideal if you want to pack this under your car seat if you want to go fishing on your lunch break, or you can pack this into a small suitcase bag if you're traveling. 
One of the best features that the Blackhawk II has to offer is it comes in a variety of lengths and strengths. So you can choose the rod that best suits the style of fishing you're doing.
I recommend the KastKing Blackhawk II, 7-foot medium power with a fast tip rod caught our eye for its excellent drop shot features.  
DIY - BUILD YOUR OWN JIG ROD
If you don't want to buy a premium jig rod, but rather think it's the best idea to build your own rod, then check out this YouTube video.
How to Build Your Own Custom Fishing Rod
So before you even think of making your own fishing rod you have to understand how they are made and what qualities they should carry. You have to ensure you are getting the best quality components to get you the best result, otherwise you're just wasting your time.
Here is a company that can get you started in the right direction, Jann's NetCraft.
Accessories You'll Need
Fishing Rod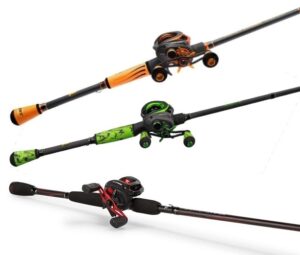 Rod –The popularity of fishing is growing and people are becoming much more conscious of different rods that can help them.
Fishermen want the best technique-specific rod for the money.
Luckily, the report I wrote provides you with detailed information in order for you to make buy the rod for the money, and more importantly which rods to avoid at all costs.
Fishing Reel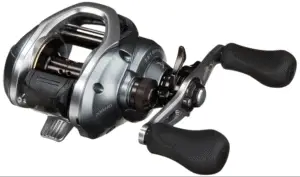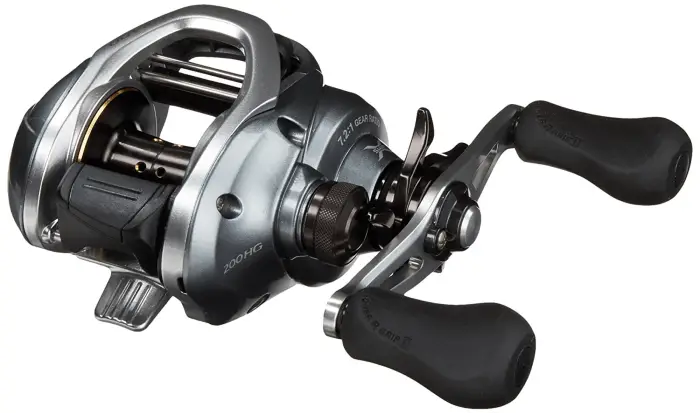 Reel – Having the correct reel to match with your rod is just as important.  A good reel should be light and have a buttery smooth drag. There are several great reels on the market, but I recommend the a quality Shimano  baitcasting reel. It's a great reel packed with great features. So much so that it could easily be priced in the mid $200 range.
Fishing Line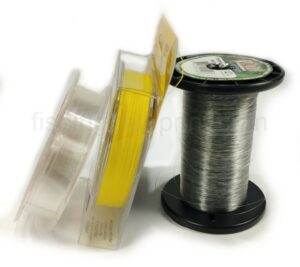 Fishing Line – Having a good line is just as important as having a good rod. I recommend fishing with a good fluorocarbon line. Furthermore, it's super sensitive because it has little to no stretch, and underwater it's invisible to the bass!  If pride or money is on the line I would use Sunline Sniper FC.
Fishing Lures & Baits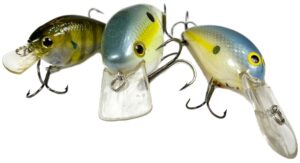 Fishing Lures – It's pretty hard and darn near impossible trying to catch a fish without using some sort of lure or bait.  More importantly these baits you should never forget at home or it could lead to a horrible day on the water
Tackle Bag
Tackle Bag – You can't carry all your gear in your pockets, so you need a reliable tackle bag to transport it. I wrote a complete review guide, Best Tackle Bag for Fishing, check it out by clicking here.   But if you don't have the time to read the full guide then let me tell you I recommend the Lunker Bag by KastKing.
Sunglasses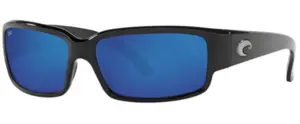 Sunglasses – Do you find yourself fishing in variable light and water conditions? Fishing in open water? Fishing in the bright hot sun? Then, only to leave the lake with eye strain and a splitting headache?
If so, I strongly recommend investing in a pair of Costa Sun Glasses. Thousands of anglers, charter guides, and tournament professionals put their trust into Costa, and so should you. Here's why…
Costa's co-injected bio-based nylon frame material is robust and durable, as well as extremely comfortable to wear for all-day use. TR-90 nylon is an excellent material for sports and performance frames since it is heat and cold-resistant.
Costa builds their glasses with class-leading technology. Their 580G glass lens sets them apart from the competition. These lenses are ideal for long days on the lake or sea since you won't have to worry about scratches on the lens when you wipe the saltwater off. Needless to say they're Costa's most durable lenses.
Anyone who spends time outside, especially on the lake, needs polarized lenses. However, not all polarized sunglasses are the same. Costa is 99.9% polarized, giving it the most effective possible in blocking reflecting glare, and minimizing eye strain and headaches.
Sunscreen
Sun Screen – Skin cancer is a very real threat and it's only getting worse. That is why you need a powerful sunscreen that is personally used and endorsed by hundreds of dermatologists from around the world. 
That is why you should put your trust in Neutrogena Sheer Zinc Sunscreen. The state-of-the-art Purescreen Technology absorbs, reflects, and scatters harmful sunrays in this specially designed water-resistant sunscreen lotion – and it's created with 100 percent organically derived zinc oxide. Not some test tube concoction the other competitors are trying to sell you. 
Neutrogena's sheer body sunscreen lotion is fragrance-free, paraben-free, phthalate-free, dye-free, and chemical-free. Dry-Touch technology aids in the non-greasy drying of this thin sunscreen.
For effective protection against the sun's damaging rays, this hypoallergenic, non-comedogenic, and oil-free lightweight sunscreen is the number one dermatologist-recommended suncare brand.
This zinc-based sunscreen lotion has received the National Eczema Association Seal of Acceptance and is mild enough for sensitive skin. It is suited for everyday use.
Fishing Pliers
Fishing Pliers – Nothing will ruin a day quicker than getting a hook embedded in your hand, or worse your eye.  This tool is more than simply a pair of pliers; it's jam-packed with functionality.
It's not only a pair of pliers is a lure tuning tool, a split shot crimper, and a side cutter for cutting tiny wire leads and hooks.
The split ring tool on the nose makes replacing or upgrading hooks in the field a breeze. Soft grip handles provide a comfortable and secure grip. With an adjustable hand lanyard to hold them tight, the leaf spring opens the pliers for one-handed usage.
That's why I always recommend having good set-up pliers that won't rust and won't slip out of your hand.  I recommend the new & improved Rapala Fisherman's Pliers.
Landing Net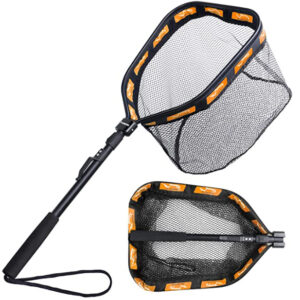 Landing Net – As you are reeling in that monster fish, you don't want to injure yourself or knock the fish off the hook by trying to grab it.
The PLUSINNO floating landing net is designed with foam padding on the hoop and provides buoyancy for fishermen. Now, If the net is dropped or blown overboard, the floating design makes it simple to retrieve – so you won't have to be concerned about losing it! The rubberized net cannot be snagged. It keeps the fish safe for catch-and-release, and the non-absorbent covering avoids waterlogging and odor absorption in the net.  It's collapsing design allows for easy storage.
That's why I recommend a dependable telescopic landing net.
Fishing Weight Scale & Culler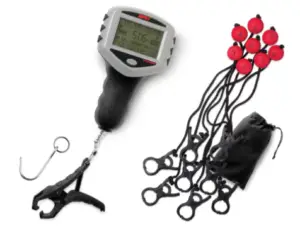 Fishing Weight Scale – Whether you're going to keep your catch or just take a photo of it and brag to your friends it's important to have an accurate scale. The Rapala Tournament Model Touch Screen Scale makes weighing and logging your catch easier and more convenient. The large digital scale has a lot of functions and is easy to use. simply keep track of your current catch and its place in your overall weight. To see the weight, just suspend the catch from the heavy-duty composite clamp or the accompanying stainless steel hook.  Adding the important details to your catch couldn't be easier – simply input your catch's weight and tap on one of the eight storage places. The culling process makes it simple to identify fish that should be released for the greatest overall weight.
I recommend a Rapala Tournament Scale that has a large LED display like this one fishing scale here.
Fishing Scissors
Fishing Line Scissors – Designed with sharp serrated cutting edge and oversized finger and thumb holes, these scissors actually grip and hold braided line for easy non-slip cutting.
These heavy-duty scissors are top-notch and are razor sharp for effortless cutting. The stainless steel construction and large finger holes allow ease of use – even for guys with big hands!
If you're looking into quality fishing line scissors that can fit in your pocket, fishing vest, or fit comfortably in your jeans, these are the scissors you want. Many anglers like yourself use them to cut braid, mono, and even abandoned fishing lines that your lures have gotten stuck in.
In summary, this is a good investment for a serious fisherman.
Fishing Hat
Wide Brim Fishing Hat – Nowadays, you have to protect yourself against the sun's harmful rays.  That's why I recommend the SA Straw hat. It fits any size head and it feels really comfortable.  Now you can keep the sun off your face while you enjoy your outdoor activities with UPF 50+ sun protection. Rest assured these lightweight and stylish hats give you 360-degrees of sun coverage. Both men and women can wear these hats.  As an added BONUS, these hats also include three face shields for UPF neck protection, which protects your skin from dangerous UV rays.
This hat is well worth the money, and the craftsmanship is excellent.
Fishing Sun Shirt
Sun Shirt For Fishing – Don't stop at only getting head protection, you also need to protect your chest, back, arms, and torso. According to the researchers finding skin cancers on the shoulders and forearms rank within the top-5 locations to get skin cancer.  That's why the UV protective PFG Fishing Shirt by Columbia is strongly recommended.
Nowadays, it's so important to be safe at all times. Omni-Shade helps prevent sunburns and long-term skin damage by blocking UVA and UVB radiation. UV absorbent yarns and a tight weave architecture prevent the whole spectrum of damaging UV radiation. This is the finest in outdoor moisture control technology. Omni-Wick technology absorbs moisture from the skin and transfers it to the fabric, where it spreads throughout the surface and evaporates rapidly, keeping you cool and your clothes dry.
I'm 6'0″ and 200 pounds, and I wear size XL. I ordered a size L and it fits well. Darker shirts provide a more subdued appearance. FYI.
Other Jig Related Articles Listed Below!
What is the best way to set the hook when jig fishing?
A hard upward hookset. You need to set the hook hard with jigs because the weedguard can present an obstacle for driving the hook into the fish's mouth. 
Depending on how heavily weeded the area is, you should fine-tune the weed guard to increase your hook-up chances. 
You can do this by cutting or spreading out the bristles, and/or trimming them down a little shorter.
If you're new to jig fishing, strongly recommend you read the article Beginners Blueprint To Jig Fishing, where I give you 50 different tips that actually work.  Find out what skills you are missing and much, much more!
Read More: What is Jig Fishing For Bass? [A Complete Beginners Guide]
Skipping a dock is the art of casting a lure (preferably flat) across the water (normally underhand/sidearm) that it skips and bounces off the surface, preferably many times! Think about skipping a rock. 
Anglers like to skip lures under docks and other structures because often larger bass will setup deep in the shadows to ambush prey.
To get the secrets on how to skip a jig in less time than it would take you to eat your lunch then click here. 
Read more: How To Skip A Bass Jig – Tips for Skipping Docks And Other Structures 
What type of line is best for jig fishing?
Jigs can be fished with braided, monofilament, or fluorocarbon line.   However, it's recommended to use fluorocarbon line in clear water and braided line in murky water.  Fortunately, I wrote a thorough article that goes in to much more detail of what are the best lines for bass fishing and more importantly what lines to avoid! 
Read more: 21 Tips To Choose The Best Bass Fishing Line
Can I swim a football jig?
Yes, you can. It's really all about presentation.  If you're in a pinch and don't have a dedicated swim jig available any type of jig can be retrieved on a "swim" action. 
Read more: How to Fish a Football Jig with Confidence
Should I use lead or tungsten weight jigs?
This is really a personal preference, but Tungsten jigs are preferred and have a TON of important advantages.  Tungsten is heavier, so it can provide you with more weight in a smaller profile bait.  Since the density is higher, it also provides better sensitivity to bottom composition.  The only trade off is that Tungsten is slightly more expensive than lead.
Can I fish a jig year round?
Yes, jig fishing is extremely effective any time of year.  Keep in mind that the size and action of your jig should vary depending on water temp, season, and the stage of spawning the fish may be in.
Can I use these jig for saltwater fishing?
Yes, just made sure you rinse off all your fishing gear with fresh water and wipe after use. 
When I order a rod how big is the shipping package?
Every manufacturer will ship their rods differently. However, most of the time, your rod will be most likely shipped in reinforced rod tube with internal padding
Warranty? What happens if I brake my rod after a few trips to the lake?
I strongly recommend contacting the manufacturer as soon as possible. They are normally pretty good with warranties.
Explain to them what happened, provide pictures of the rod,  purchase information and any other documentation they ask about.  I cannot speak for them, but typically they replace the rod at a massive discount, but be aware you may have to pay a small shipping fee.