A Complete Buyer's Blueprint On The Best Flutter Spoon On The Market Today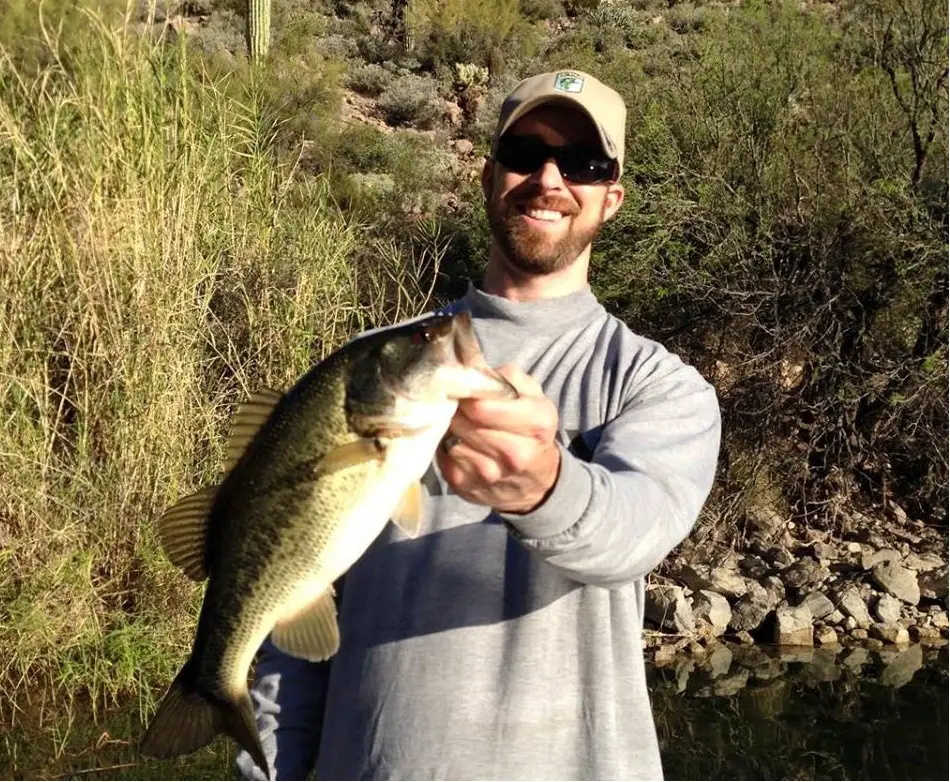 Let's cut right to the chase – you're here because you're looking for the best flutter spoon for bass, and I don't blame you. These lures are dynamite when it comes to enticing those elusive big bass, especially in the late spring and all the way into summer.  
But with a million products out there, it can feel like you're trying to find a prize catch in a vast, murky lake.
If you're looking for a specific brand and what to know what are the specific details to fit your needs, then this is the article for you..
However some of you may be asking, why does it seem like the whenever a Pro picks up one of these baits they can catch a ton of fish with it, right?…
To help you answer your question, I wrote a detailed fishing blueprint on how to catch fish using a flutter spoon. Click HERE if you want to learn more.
With this in mind, my team and I published a quick-read review of 5 Best Bass Lures Every Angler Must Own, or you can opt to read the complete report, Bass Fishing Lures: A Complete Guide. Over the past several years my team and I also tested and reviewed a variety of products, including best bass fishing rod, best bass fishing line, best tackle bag and even best fish finder for bank fishermen!
For more information, see the comparison table and buying advice below.
But be warned! Go through this blueprint slowly and carefully so you don't miss any suggestions that could cost you.
Best Over All
Best Budget
Editor's Choice
Product
Bass Pro Shops Flutter Jack Casting Spoon
Nichols Lake Fork Flutter Spoon
#ad / Images from Amazon Product Advertising API
Listen, you've seen us all over the place from bait reviews to publishing lake breakdowns… we used our experiences with the products and looked over hundreds of customer reviews, watched tons of video reviews, and analyzed what the professionals and experts had to say from popular sources like BassMaster Magazine.
We scrutinized the data from the product catalog pages of nearly a dozen manufacturers, and we even tried to interview some of the company representatives to talk shop and get their take.
1. Bass Pro Shops Flutter Jack Casting Spoon
WINNER! Best All-Around Flutter Spoon!
But, why is the Bass Pro Shops Flutter Jack Casting Spoon the best?
Ever had a chance to try out the Bass Pro Shops Flutter Jack Casting Spoon? If you haven't, you're missing out on a serious game-changer.
First off, let's talk about what sets this spoon apart from the rest of the crowd. The Flutter Jack isn't just another shiny piece of metal – it's an engineering marvel. The unique concave design and finely balanced weight distribution aren't just for show, they're the secret to its killer action. This baby flutters, wobbles, and dances its way through the water, mimicking a wounded baitfish to absolute perfection.
Now, don't get me wrong – I've tossed plenty of spoons in my time, and I've seen a few that put on a good show. But the Flutter Jack? It's in a league of its own. Whether you're casting and retrieving or vertically jigging, this lure does the business.
As for construction, this spoon's built like a tank. It's got a solid, high-quality build that'll stand up to any monster bass that decides to take a swipe. And that high-vis finish? It's not fading or chipping any time soon.
Plus, the sharp, strong treble hook ensures that once you get a bite, your bass is coming home with you.
2. Strike King Sexy Spoon
Available in 4-inch and 5.5-inch lengths, the Strike King Sexy Spoon is one of the most popular flutter spoons. The "Sexy Shad" color option includes a shad-colored top with a white belly and a yellow stripe. 
The design closely resembles the "natural shad" option from the Bass Pro Flutter Jack Casting Spoon line. However, the Strike King spoon stands out for its smooth white belly. 
The white belly and bright chartreuse stripe work well in clear waters and sunny days. The brighter colors also help when the water turns slightly stained or muddy, making this a versatile flutter spoon.
3. Nichols Lake Fork Flutter Spoon
Nichols Lake Fork Flutter Spoon is a great wide wobble/flutter spoon on warmer winter days.
Sometimes after a warm front bass just prefer a wider wobble and the Nichols Flutter Spoon fills that void perfectly.
The spoons come in about a dozen different colors, so it's easy for you to match the hatch. 
Most of all I like that Nichols increased the durability of the finish by adding a protective coating over the painted and foiled spoons. 
All treble hooks are sticky sharp and come standard with SPRO swivel to prevent line twisting. 
Recommended colors: Shattered Glass Scale, Chrome, Bombshell Shad