From weekend warriors to hardcore serious tournament anglers, below are the year's top medium heavy casting rods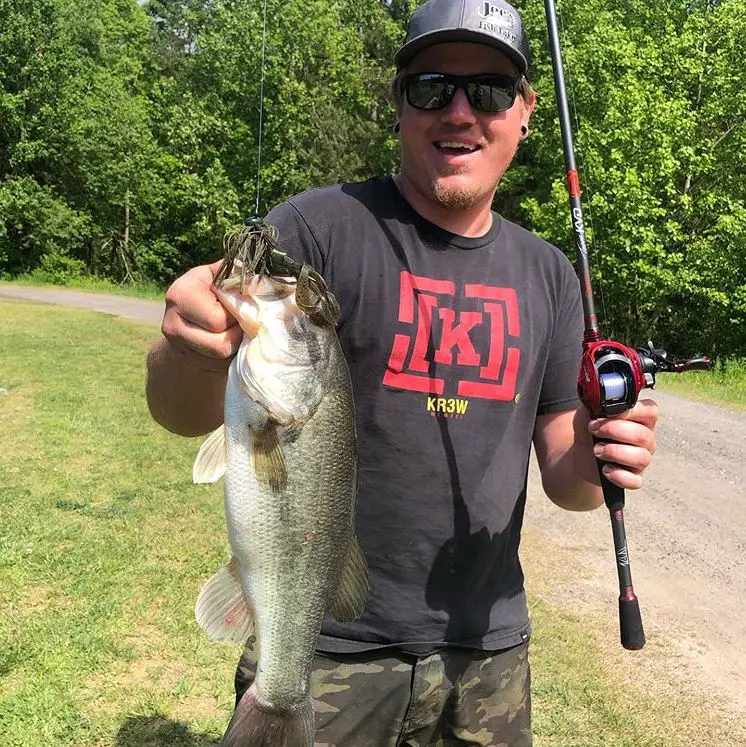 Medium-heavy rods are critical to fishing heavier or larger baits on the lake, but this no longer means you're stuck fishing a stiff and burly rod (kinda like your old grandpa's rod that resembled a broomstick).  Old rods only weigh you down… leaving you with a sore arm by the day is done (or worse)!  Luckily ever-advancing technology now gives anglers rod options made with lighter materials that still offer a gorilla strong backbone, and increased sensitivity are by far the most popular.  Our picks for the best medium-heavy casting of 2022 below are broken down into three categories:
Best Overall (For the Ultra Enthusiast. This rod has all the bells and whistles that an angler would ever want)
Best Budget (For those who want an economic option)
Editor's Choice (For the weekend warrior fishing fanatic who goes fishing more than 2x a month)
Best Of The Rest (also great for the weekend warrior, but also has a budget to stay within)
For more information, see the comparison table and buying advice below the picks. If you prefer to go even lighter and faster, check out our article on the best medium-heavy casting rod.
Why would you want or need a medium-heavy casting rod?
Simply put this style of rod is critical for the use of your heavier lures fishing lures.  Beefier lures such as you fast moving "reaction" baits including: buzzbaits, frog lures, chatterbaits, heavier deeper diving crankbaits, larger soft plastic swimbaits, umbrella rigs, swim jigs, hair jigs, and including flutter spoons.  You can also use this rod for your slower fished lures such as larger jigs, flipping and pitching baits, heavier Texas rigs, and Carolina rigs. 
Furthermore, it's one of the three rods styles that are strongly recommended for bass fishing.  
I've written a complete on the best rods for bass fishing. A hands-on review of the rods you need… (especially if you like catching more than your buddies!)
To check out my complete fishing rod overview report in full detail, read this post: How to Guarantee you have the right bass fishing rod so you can start catching so many fish your friends will think you are cheating. (You will have a rod ready for any situation!) – Click HERE to learn more!
1. St. Croix Victory Casting Rod (VTC75MHF)
WINNER! Best All-Around Rod
But, why is the St. Croix Victory Casting Rod rod the best?
It's not just any fishing rod.  It's engineered down to the molecular level to provide performance where you need it. 
St. Croix Victory rods are not only designed to target a specific species of fish, they are specialized for individual fishing techniques.
The Victory series rod is now produced with proprietary graphite blank combinations that provide a 20% lighter rod with enhanced balance and ergonomics.  
The rod blanks are created with an advanced SCIII+ blank as well as interwoven SCVI and SCIII carbon fibers. What this means to you is you get an insanely light, strong, and exceptionally sensitive rod without high price point. 
On top of all that this rod also features St. Croix's proprietary Taper Enhancement Technology that gives the rod a smooth action with increased sensitivity and easier hooksets.
I'm here to tell you this rod could easily be priced in the $350 range, but luckily for us – it's not. 
Many passionately argue this rod directly competes with St. Croix Legend series, or the G. Loomis NRX models… not joking… it's that good!
My personal experience with this rod…
To be honest this rod is similar to the Mojo, but just upgraded to be made lighter, more comfortable, and more sensitive. On top of that it has a better warranty (from the 5-year to the 15-year).
My conclusion is… I feel that St. Croix knocked it out of park by bringing us this quality rod that would typically be unaffordable for most of us anglers. 
St. Croix Victory Casting Rod Max Marshal flat out catches you fish!
With lengths ranging from 6'8"-7'11", it's no trouble at all to find a rod that will fit your height.  
For your heavier bait fishing needs we strongly recommend the 7'5″ medium-heavy, fast tip rod St. Croix calls the "Max Marshal" (model number: VTC75MHF). 
The Max Marshal differs slightly from the standard Marshal that also is offered. What our research revealed was it's slightly longer backbone.  The tips and the rest of the accessories are the same. 
The tip actions for this series rod are also extra-fast to provide accurate casts and amazing sensitivity for feeling everything on the end of your line, but the rod powers are on the medium to heavy end of the spectrum providing plenty of horsepower for fish of any size.
Topped off with Fuji Concept "O" guides to reduce line friction and a proprietary reel seat give you a superior feel over most any other jig fishing rod on the market.
St. Croix builds this phenomenal rod their Park Falls manufacturing facility in Wisconsin, USA. And just to tell you, it's the first time that St. Croix has ever released a rod in this like in the $200 price point that wasn't made in their Mexico facility. So you're getting a USA made rod with a 15-year Gold Star Warranty Service.
It's time to act…
As you know in these uncertain economic times price of materials are always going up… and who knows when (if ever) it will stop increasing! 
After talking to factory representatives one thing they told me is this introductory price is temporary.  Just like their other rods series, this price will go up…
If you want a rod that should be priced in the $350 price range and want to invest a fraction of that – then you need to get one, two, or ten of these rods right now! Don't wait.  Claim yours today!
2. Ugly Stik GX2 Casting Fishing Rod (USCA701MH)
About The Ugly Stik GX2 Casting Fishing Rod...
We had tested the 6'6″-foot medium-light rod along with the 6'6″ – medium, and the 6'8″ – medium-heavy before writing this article.
We concluded GX2 series rods run a little stiff and the 6'10" medium-light rod felt more like a medium action rod with the best action tip. However, the 7'0″ is also an option.
This rod is a great rod for the price, it offered decent sensitivity.
When you use this rod it's much stronger than it looks like it would be.
The rod itself is very tip heavy and feels slightly unbalanced, but overall the handles make it comfortable for all-day use.
The GX2 series rod backbone can handle any weighted Texas rig while taking on the biggest bass.
This Ugly Stick rod would excel for someone who is on a budget and loves bank-beating excursions, kayaking, and boat fishing.
Furthermore, we think this rod would be a great multipurpose rod and could also function as a dependable rod.
In summary, best budget rod for the price.
3. St Croix Mojo Series Bass Casting Rod (MJC71MHF)
About The St Croix Mojo Series Bass Casting Rod...
Mojo Bass – This is an outstanding product that mixes phenomenal quality at a price that is not going to break anyone's budget. This product is perfect for the savvy angler who takes fishing seriously and demands quality and value.
There's good reason these are the best selling rod line St. Croix offers. After a comprehensive overhaul in 2016, these technique-specific bass rods now feature sophisticated SCIII graphite and IPC® tooling technology for remarkable performance at an unbeatable price.
The Mojo bass rod is the rod you want to use if you don't care about some of the bells and whistles that Avid X would include. 
The rod also is made from a hand-rolled SCIII high-modulus, high-strain graphite fiber blank gives the rid its sensitivity, strength and durability.
The rod is covered by a solid 5-year warranty.
4. Dobyns Rods Fury Series Casting Rod FR 733C
About Dobyns Rods Fury Casting Rods...
Simply stated, anglers cannot say enough good things about this rod. It's incredibly lightweight and sensitive for the price.
This rod so much lighter than you would expect for a heavy duty jig rod. You can feel it has enough backbone for setting hooks on a monster bass deep in floating mat.
Dobyns Rods utilizes Kevlar wrapping and Portuguese AA Cork handles to make the rod crazy light, incredibly strong, very well balanced and comfortable for all day use.
Furthermore, Dobyns strategically scaled back on cosmetics and other non-performance areas to keep the price of the Sierra Series down, while not affecting performance.
Without a doubt, the Fury Series casting rod is very light, and can also be used for fishing jigs, flukes, Texas rigs, and spinnerbaits.
The Alconite guides will not chip, even if you're using a blood knot for leaders.
The last thing I want to say is more about Dobyns rod company as a whole than the rod… My friend who also owns several of these rods had the unfortunate experience of breaking one of them. He called Dobyns and explained what happened. He said the rep was very polite and actually could tell that person was American and could speak fluent English. And within a couple of weeks, another rod was delivered. No questions asked.
Dobyns is an amazing rod manufacturer and Grade A business operation!
If you can shell out a little more, the Dobyns Fury casting rod is a great gift for yourself, Christmas, or Father's Day!
Bestseller No. 1
Dobyns Rods Fury Series 7'0" Casting Fishing Rod | FR703C | Med-Heavy Fast Action | Modulus Graphite Blank with Kevlar Wrapping | Fuji Reel Seats | Baitcasting Rod | Line 10-17lb Lure ¼-¾ oz, Black/Green (FR 703C)
BUILT FOR: Senkos, Jigs, Flukes, Texas-rigs, and Spinnerbaits. The Fury Series is sensitive, light, strong and balanced at an exceptional value! A tournament favorite, choose from 17-technique specific baitcaster and spinning rods
EXCEPTIONAL QUALITY: Dobyns Rods are designed and created by bass fishing legend Gary Dobyns. These high performing rods are made from the highest quality materials. A modulus graphite blank, Fuji reel seat, Kevlar Wrapping and Portugal cork grip
PINPOINT ACCURACY: Constructed by anglers, this perfectly balanced rod offers max sensitivity from line to hand and delivers unparalleled accuracy when you need it most. Smoothly and tirelessly cast all day with the comfortable 14" cork split handle!
FOR EVERY SITUATION: Each rod is tailored to provide outstanding performance for every application. Looking for a budget-friendly option, adding to an arsenal or taking fishing to the next level, explore the Fury, Sierra, Kaden, or Champion Series
CUSTOMER SATISFACTION: Dobyns Rods values the satisfaction of our customers by offering a Limited Lifetime Warranty against defects in materials and workmanship for the lifetime of the original owner
#ad / Images from Amazon Product Advertising API
Medium-Heavy Casting Rod Comparison Table
Best Overall
Best Budget
Editor's Choice
Product
St. Croix Victory Casting Rod "Max Marshal"
Ugly Stik GX2 Casting Fishing Rod
St. Croix Mojo Bass Casting Rod
Rod Construction
Advanced SCIII+ blank with SCVI and SCIII carbon fibers. As well as Integrated Poly Curve (IPC) tooling technology and Taper Enhancement Technology (TET) blank design for a smooth action with increased sensitivity and easier hooksets
Toray 24-ton carbon matrix technology blank
Premium proprietary high-modulus SCIII carbon with IPC technology
Guide Construction
Standard Ugly Tuff guides
Upgraded Kigan Master Hand 3D Slim Guides
Upgraded Split Grips?
✔️ Yes. Premium two-tone cork grips
❌ No standard high density EVA Full-Grip handle
✔️ Yes. Premium cork grips
Upgraded Reel Seat?
✔️ Yes. Custom Fuji SK2 reel seat
✔️ Yes. Fuji ECS reel seat with Kigan Hook Keeper
Warranty
15-year Gold Star Warranty Service
Angler Rating
Best for the Ultra Enthusiast, those who fish all the time and need to have the absolute best rod
Best for those who are on a budget or don't fish too often.
Best for the Fishing Fanatic, those who fish 2 or more per month
#ad / Images from Amazon Product Advertising API
Accessories You'll Need
Fishing Rod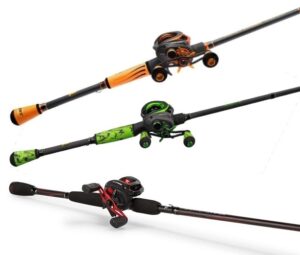 Rod –The popularity of fishing is growing and people are becoming much more conscious of different rods that can help them.
Fishermen want the best technique-specific rod for the money.
Luckily, the report I wrote provides you with detailed information in order for you to make buy the rod for the money, and more importantly which rods to avoid at all costs.
Fishing Reel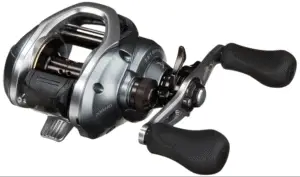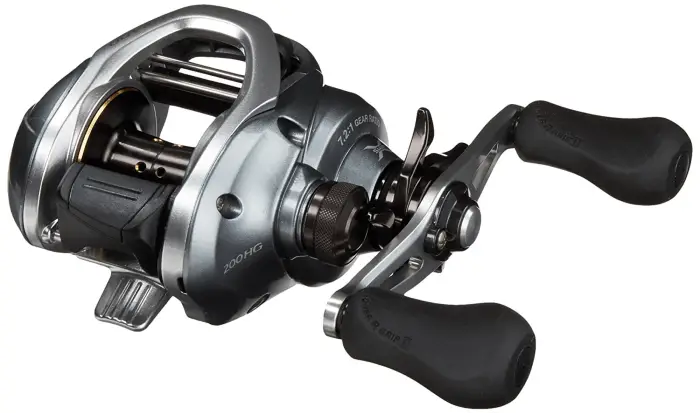 Reel – Having the correct reel to match with your rod is just as important.  A good reel should be light and have a buttery smooth drag. There are several great reels on the market, but I recommend the a quality Shimano  baitcasting reel. It's a great reel packed with great features. So much so that it could easily be priced in the mid $200 range.
Fishing Line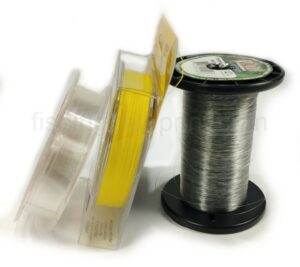 Fishing Line – Having a good line is just as important as having a good rod. I recommend fishing with a good fluorocarbon line. Furthermore, it's super sensitive because it has little to no stretch, and underwater it's invisible to the bass!  If pride or money is on the line I would use Sunline Sniper FC.
Fishing Lures & Baits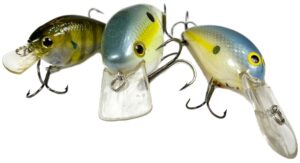 Fishing Lures – It's pretty hard and darn near impossible trying to catch a fish without using some sort of lure or bait.  More importantly these baits you should never forget at home or it could lead to a horrible day on the water
Fish Finder
Finding lunker bass has never been easier when using a fish finding sonar unit.  Packed with additional features to make your day on the water even easier.  Maps that can plan your day or help you find your way back even in the darkest of nights. Bright bold numbers and letters to make reading the maps easy even in the brightest of days, and colors that pop and make it quick and easy to identify fish. 
If you have a boat, kayak, canoe, or float tube, you need a fish finder. 
Here's our choice for the best fish finder between $299-$800:
Humminbird HELIX 7 CHIRP MEGA SI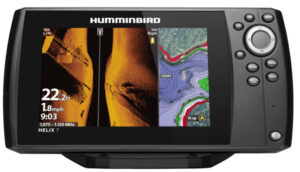 It has all the features for any serious fisherman whether you're an avid weekend warrior, or a tournament angler. This has all the bells and whistles you're looking for. 
>> Click HERE to Read The Reviews About Humminbird HELIX 7 CHIRP MEGA SI now
Here's our choice for the best economic fish finder:
Garmin Stryker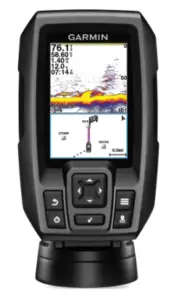 While others look for bites, your fishfinder and GPS plotter help you reach your daily limit. You can mark preferred docks, ramps, and hotspots to easily return to them later and even share waypoints.
Click HERE to Read The Reviews About Garmin Stryker now!
Life Vest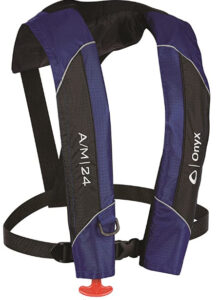 According to Statista, "In the United States, 658 people died as a result of boating accidents and 2,641 people were injured in 2021."
And it gets even worse… The National Safe Boating Council reported, "Where cause of death was known, 81% of fatal boating accident victims drowned."
And if that's not enough the incidence of deaths has climbed dramatically in recent years.
So if you're on the water you NEED to wear your life vest. Protect you, your friends, and your families lives by wearing a life vest every time you're on the water.
I recommend the ONYX PFD. It's comfortable for all day use and there is lots of room for the air to move around so you won't get sweaty.
>>Click HERE to read all the reviews actual customers!
Sunglasses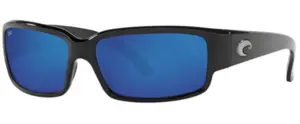 Sunglasses – Do you find yourself fishing in variable light and water conditions? Fishing in open water? Fishing in the bright hot sun? Then, only to leave the lake with eye strain and a splitting headache?
If so, I strongly recommend investing in a pair of Costa Sun Glasses. Thousands of anglers, charter guides, and tournament professionals put their trust into Costa, and so should you. Here's why…
Costa's co-injected bio-based nylon frame material is robust and durable, as well as extremely comfortable to wear for all-day use. TR-90 nylon is an excellent material for sports and performance frames since it is heat and cold-resistant.
Costa builds their glasses with class-leading technology. Their 580G glass lens sets them apart from the competition. These lenses are ideal for long days on the lake or sea since you won't have to worry about scratches on the lens when you wipe the saltwater off. Needless to say they're Costa's most durable lenses.
Anyone who spends time outside, especially on the lake, needs polarized lenses. However, not all polarized sunglasses are the same. Costa is 99.9% polarized, giving it the most effective possible in blocking reflecting glare, and minimizing eye strain and headaches.
Drift Sock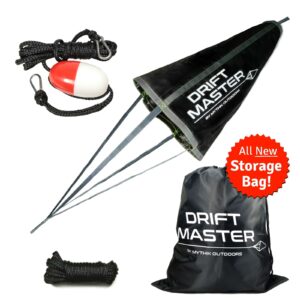 Simply speaking, a drift sock (also known as a drift anchor) is like a parachute for the water. It gives you the ability to silently troll without spooking the fish!
Anyone who fishes out of a boat, canoe, kayak, stand up paddle board, or any other type of floating vessel  should have a drift sock ready to use.
In addition to helping you catch more fish, recreational boaters also like to have 1-2 drift socks handy, just in case their motor goes out on them the drift sock will help slow their drift. This could be instrumental to allow rescuers to find that boat quickly and easily.
I strongly recommend the Drift Master Drift Sock by Mythik Outdoors.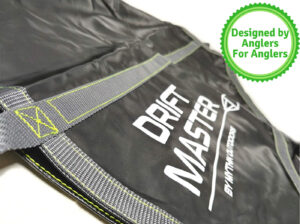 The construction is solid. Holding this in your hands gives you the peace of mind this feels durable and dependable.
I love that it's made from the gorilla-strong "RipStop" high density material, and I like that it's even paired with the high-density nylon strapping.
It's 30% stronger than other competitors who use a cheaper version of the RipStop material, so you never have to worry about his ripping.
Looking closely I can see they even triple stitched the high-tension points which is a good feature.
But best part… the Drift Master comes in a complete kit!
So get yours today and don't leave yourself adrift.
The last thing to note is the Mythik Outdoors Drift Master drift sock kits sell out fast, so make sure you get yours before they're gone!
Landing Net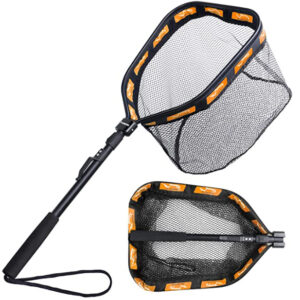 Landing Net – As you are reeling in that monster fish, you don't want to injure yourself or knock the fish off the hook by trying to grab it.
The PLUSINNO floating landing net is designed with foam padding on the hoop and provides buoyancy for fishermen. Now, If the net is dropped or blown overboard, the floating design makes it simple to retrieve – so you won't have to be concerned about losing it! The rubberized net cannot be snagged. It keeps the fish safe for catch-and-release, and the non-absorbent covering avoids waterlogging and odor absorption in the net.  It's collapsing design allows for easy storage.
That's why I recommend a dependable telescopic landing net.
Fishing Weight Scale & Culler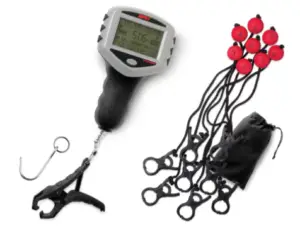 Fishing Weight Scale – Whether you're going to keep your catch or just take a photo of it and brag to your friends it's important to have an accurate scale. The Rapala Tournament Model Touch Screen Scale makes weighing and logging your catch easier and more convenient. The large digital scale has a lot of functions and is easy to use. simply keep track of your current catch and its place in your overall weight. To see the weight, just suspend the catch from the heavy-duty composite clamp or the accompanying stainless steel hook.  Adding the important details to your catch couldn't be easier – simply input your catch's weight and tap on one of the eight storage places. The culling process makes it simple to identify fish that should be released for the greatest overall weight.
I recommend a Rapala Tournament Scale that has a large LED display like this one fishing scale here.