A Complete Buyer's Blueprint On The Best Medium Diving Crankbaits for Bass Fishing On The Market Today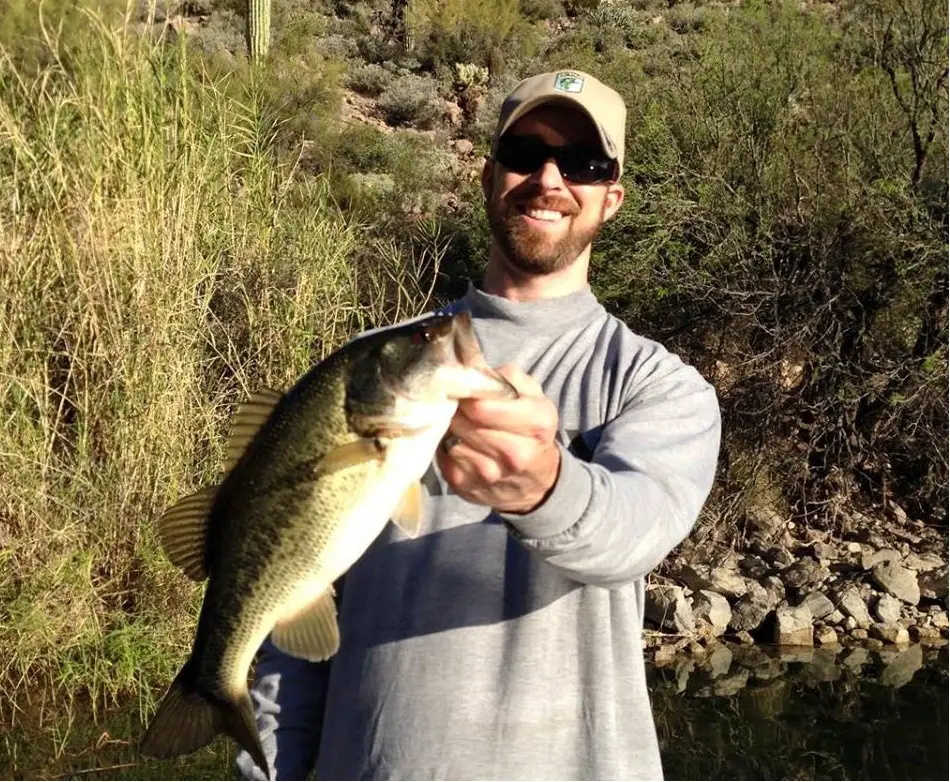 Listen up, fisherman!
Medium diving crankbaits are the ultimate wingman for anglers looking to catch some fishy friends at depths between 6 to 12 feet. These lures are the fish equivalent of a trendy club where all the bass, walleye, and even pike like to hang out.
Not only do they cover a lot of ground with a long-distance cast, but they also have a moderate speed that's just right for the fish to take notice. Think of it as speed dating, but with fish. Plus, with their versatility, they can handle any kind of water and weather conditions. These lures are the ultimate catch (pun intended) for any angler looking to sweep the fish off their fins.
Medium diving crankbaits are ideal for fishing in these areas:
Along shaded sides of vegetation
Along shaded sides of a steep shoreline
Parallel to a rip rap dam
Shell beds.
Standing timber
Outer and inner bends of channel swings
If you're looking for a specific brand and what to know what are the specific details to fit your needs, then this is the article for you…
However some of you may be asking, why does it seem like the whenever a Pro picks up one of these baits they can catch a ton of fish with it, right?…
To help you answer your question, I wrote a detailed fishing blueprint on how to catch fish a crankbait. Click HERE if you want to learn more.
With this in mind, my team and I published a quick-read review of 5 Best Bass Lures Every Angler Must Own, or you can opt to read the complete report, Bass Fishing Lures: A Complete Guide. Over the past several years my team and I also tested and reviewed a variety of products, including best bass fishing rod, best bass fishing line, best tackle bag and even best fish finder for bank fishermen!
For more information, see the comparison table and buying advice below.
If you don't have much time to read the detailed reviews, simply use the links below to quickly find the best drifts socks for your boat on Amazon. You can be assured we only choose the best products…
Best Overall: Rapala's DT6 Series
Best Budget: Bomber 6A
Editors Choice: Storm Lure Wiggle Wart
But be warned! Go through this blueprint slowly and carefully so you don't miss any suggestions that could cost you.
Listen, you've seen us all over the place from bait reviews to publishing lake breakdowns… we used our experiences with the products and looked over hundreds of customer reviews, watched tons of video reviews, and analyzed what the professionals and experts had to say from popular sources like BassMaster Magazine.
We scrutinized the data from the product catalog pages of nearly a dozen manufacturers, and we even tried to interview some of the company representatives to talk shop and get their take.
WINNER! Best All-Around Medium Diving Crankbait!
But, why is the DT6 the best?
The Rapala DT6 has a unique motion mostly because of the way that Rapala designed the body of this little lure. 
The tight wobble action you get is because of the angle of the reinforced bait lip. The angle quickly drives the bait down with just a few quick turns of the reel handle. However the body is made from ultra-buoyant balsa wood and it naturally wants to float up… 
What you get is a wobbling action that is in its own class.  
Spring is where this lure performs the best. If you see the first weed growth in the season up in shallow waters (approximately 1-6 feet), or where you start to see patches of weed growth in the spring or early summer you should be throwing this lure parallel to the weed line.  
Another time you want to consider throwing the DT6 is during the bluegill spawn. If you look at the general shape of the lure, you'll notice it's pretty tall. This mimics a small bluegill perfectly. 
Other anglers swear this lure is great for suspended bass. They will see the bass are suspended in 12-15 feet of water and will throw a shad colored DT6. Again, since the bait is a little taller than most other crankbaits, it looks like a small gizzard shad swimming by.
This flat out catches you fish!
The Bomber Model 6A is a great bait at a phenomenal price.
It has got a tighter side-to-side wobble than a bandit. But what makes this bait unique is the bill it's got a pointed, unique shaped bill. 
It's got a shorter 2-inch body and the width is fairly narrow. 
Now what happens with this type of body construction is when you're reeling this bait back in, you will quickly see that this bait has a tight side-to-side wobble, but it's also got a little less side-to-side roll to it. 
It's that combination gives it a really unique action the bass prefers in the fall or when it's getting just a little bit cooler outside, or the water temps are dipping down.
This flat out catches you fish!
3. Storm Lure Wiggle Wart
The Original Storm Wiggle Wart is one of the most sought-after baits for clear water fishing and even the Ozarks back east.
Although the pre-Rapala "old school" version is still the most sought after, the Rapala (who now owns the Storm company) recreated the mold and is producing near identical models. 
There are several reasons why the old ones are different from the new ones. The body construction was originally made from composite material called butyrate. From what I understand, Storm stopped using butyrate because they found out it is toxic and known to cause cancer.
The body is still a single one-piece cavity, and there are two tiny steel rattle weights located in the belly. 
When the rattle knocks up against this type of plastic and against each other the lure makes a combination of a high and low pitched rattle that is unique only to this lure. 
If you really want to know if you have old-style lure, just look under the lip. You should see 'wiggle wart' stamped on the bottom. 
The new style also works extremely well, but has a slightly higher pitched rattling noise.
This flat out catches you fish!
The Little John MD is known for being a great shallow diving crankbait. PRO was one of the first manufacturers to implement a soft tungsten weight transfer system. This helps anglers like you cast your flat sided baits without it helicoptering and having the hooks tangle up in the line. 
Another feature with the Little John MD is you'll quickly see how fast it deflects off cover… Well, the reason is simple. It has a fortified composite lip. The lip is extremely spring'y and the lure practically bounces away from hard cover and to resist getting hung up. 
The Little John MD also gets more bites because of the tungsten weight it gives it a slow rise. 
This flat out catches you fish!
5. Strike King KVD 1.5 Flat Side
This flat side has an erratic thumping swim motion to it. 
This bait dominates in conditions where other crankbaits fail. Tough fishing conditions like; muddy water, cold water you have, or if you have a lot of fishing pressure on your lake, or if the fish are lethargic in post-spawn mode.
Because of its versatility, It's really known to do well in colder water conditions, however it will still catch fish all the way through the summer and into autumn. 
Since the flat body design moves a lot of water, the bass will not only hear the crankbait, they will feel it… which only increases their desire to bite the lure.
The style of lure is offered in a TON of colors. Just be sure to change out the colors to match the hatch. Remember to choose brighter lure if you run into dingy water.
Personally, this is one of the best baits to use if my squarebill just won't dive deep enough.
If you encounter any one of those conditions, then this is the bait for you!
#ad / Images from Amazon Product Advertising API
Many anglers associate the SPRO RkCrawler MD 55 for being a smallmouth catching machine. 
This lure was designed by fishing pro Mike McLelland and has an amazing hunting action. Extremely similar to the Wiggle Wart it has a wide tail wag/side-side with a tight body roll. 
However, its claim to fame is the design and position of the bill allows it to effectively bounce off cover to trigger aggressive strikes.
It dives extremely fast and is armed with a set of super sharp Gamakatsu hooks.
The lure is priced right, being in the sub-twelve dollar range.
#ad / Images from Amazon Product Advertising API
7. Luhr Jensen Speed Trap

The Luhr Jensen Speed Trap is an ultra-tight wobbling crankbait that has been around for a long time, yet no one likes to talk about it because it works so well. It is incredibly loud and the rattles seem high-pitched, similar to that of a lipless crankbait.
When the water temperature gets 50° or warmer this loud, aggressive wobbling crankbait really performs. The flat design and the square bill allows the crankbait to knock hard into the rocks and easily deflect off of them.
This is a lure you should use when the water is cold and muddy, yet not windy enough to throw a spinnerbait, but you need it to dive deeper than your squarebill crankbait.
In early spring this lure cuts through the new emergent grass incredibly well and it's a great bait for burning over pre-spawning staging areas to catch you some giants!
#ad / Images from Amazon Product Advertising API